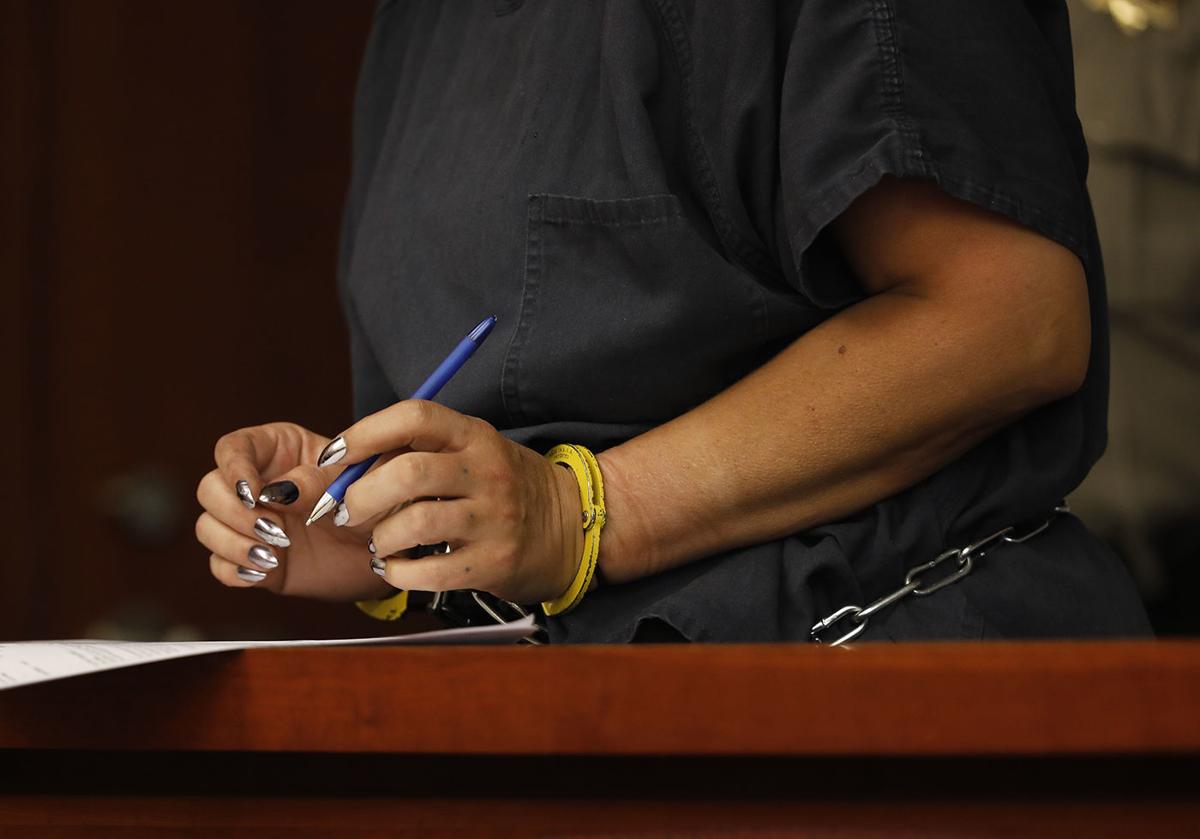 The Wyoming Supreme Court on Wednesday afternoon ordered the state's courts to suspend many of their in-person legal proceedings in response to the COVID-19 pandemic, the spread of which has halted, slowed or closed many public institutions. By Wednesday afternoon, 17 cases had been identified statewide.
The supreme court's Wednesday order called for suspension until April 10 of all proceedings, save for ongoing trials, certain emergency proceedings — including those related to child custody and protection, as well as protection of elderly or vulnerable people — and criminal proceedings that are required to protect defendants' constitutional rights, such as bond settings. Proceedings directly related to the COVID-19 pandemic and other exceptions when approved by Chief Justice Michael Davis or deemed necessary by a local judge should also be allowed, the court ruled.
Specific application of the supreme court's determination was expected to be carried out through orders issued by circuit and district court judges across the state, said Court Administrator Lily Sharpe on Wednesday afternoon. The court's order, said Sharpe, was drafted earlier this week and issued to local judges before being announced publicly. Each court will issue an order that complies with Wyoming Supreme Court mandate but is tailored to local circumstances.
The announcement came only about an hour after Natrona County officials said judges locally had decided to suspend trials until mid-May. During an afternoon press conference, Natrona County Attorney Eric Nelson said local judges were implementing modifications foreshadowing those announced by the supreme court. Individual district court judges would provide more details to media, Nelson said.
A voice message left by the Star-Tribune with the district judges' office was not immediately returned. No order for Natrona County's circuit or district courts was available by mid-afternoon through the supreme court.
Natrona County Clerk of District Court Anne Volin said by phone that judges locally were anticipated to conduct most criminal hearings by video conference. The Townsend Justice Center, which houses Natrona County's courts, will remain open, she said.
The video hearings will likely be held via a system similar to closed circuit television, said District Attorney Dan Itzen. The prosecutor said that none of the local cases scheduled for trial before mid-May were near to deadlines required by rules guaranteeing speedy trial to defendants. Itzen said that he did not expect defendants to find the paused proceedings would introduce an undue pressure to plead guilty.
The county court's changes are consistent with the Wyoming Supreme Court ruling, which suggests for judges to hold any necessary hearings by video conference or by phone. If proceedings are held in person, courtroom attendance should be limited only to attorneys, parties to the case, necessary witnesses, victims and "essential court personnel," according to the order. Any jurors to ongoing trials — or those held because a defendants' right to speedy trial would otherwise be violated — may also attend, according to the supreme court.
People in custody who are displaying symptoms of coronavirus should not be transported to courthouses, the court states. The supreme court's order calls, as well, for courthouses to post notice advising barring entry for anybody who shows symptoms consistent with the disease, has visited in the past two weeks any countries deemed high-risk by the Centers for Disease Control or has other risk indicators of the disease, including travel within the United States to areas where COVID-19 has sustained widespread community transmission.
The change comes as part of a rapid response by Wyoming courts as the virus has spread here. On Monday, Natrona County District Court Judge Daniel Forgey postponed a trial to limit risk posed by the novel coronavirus. That trial was not scheduled to conclude until March 25.
On Tuesday, limitations to public access were announced in Wyoming's federal courts. On Tuesday, the chief judge for that system told lawyers that clerks' offices in federal courthouses here would have limited public availability and that judges would work by video conference or by conference call.
The same day, the federal judge issued an order prohibiting people from entering Wyoming's federal courthouses if they are experiencing symptoms of the virus or if they have recently traveled to countries known to be hot spots for transmission of the virus.
Concerned about COVID-19?
Sign up now to get the most recent coronavirus headlines and other important local and national news sent to your email inbox daily.