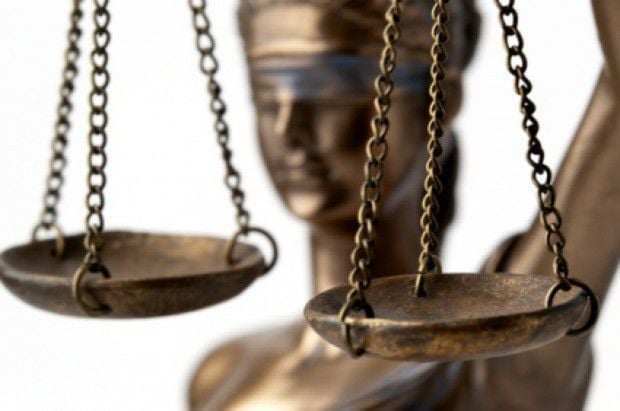 The former chief judge of the Wind River Tribal Court pleaded guilty on Aug. 6 to two federal drug felonies.
Judge Terri Smith entered the guilty pleas to a single count each of cocaine distribution and conspiracy to distribute oxycodone, a prescription opioid painkiller, according to documents filed Aug. 6 in federal court.
Smith pleaded as part of an agreement with prosecutors, the filings state. However, no description of the plea deal was available in public records on Wednesday afternoon.
Prosecutors will dismiss at sentencing a single count Smith faces of use of a communication facility to commit a drug felony, the documents state.
Smith's attorney, Colin Simpson, declined to characterize terms of the plea agreement that will circumscribe sentencing or to comment on the case further. He said by phone Wednesday that his client had resigned her judgeship earlier this year.
Smith was still listed Wednesday afternoon in online Wyoming State Bar records as an active attorney working in the Wind River Tribal Court. The court's website listed her as its chief judge.
She became the court's chief judge in January 2018 and the crimes took place while she served on the bench, according to court documents filed by prosecutors. The conspiracy spanned between November 2017 and November 2018, according to prosecutors. The cocaine distribution charge dates to June 2018.
A court administrator declined to comment on Smith's employment status and referred the Star-Tribune to a human resources representative. She said the Wind River Inter-Tribal Council had not given her direction on the issue. A spokeswoman for the Eastern Shoshone, one of the two tribes composing the council, did not respond Aug. 7 to phone calls seeking comment for this story.
The judge is scheduled to be sentenced on Oct. 29 in Cheyenne. She remains free on bond.
Federal law does not require Smith be incarcerated for either conviction. Sentences for the crimes are each limited by law to 20 years of imprisonment.
One of the judge's co-defendants, Jerri Smith, on Tuesday entered a guilty plea to a single felony. Thomas Brown pleaded guilty to a single felony count earlier this summer.
Follow crime reporter Shane Sanderson on Twitter @shanersanderson