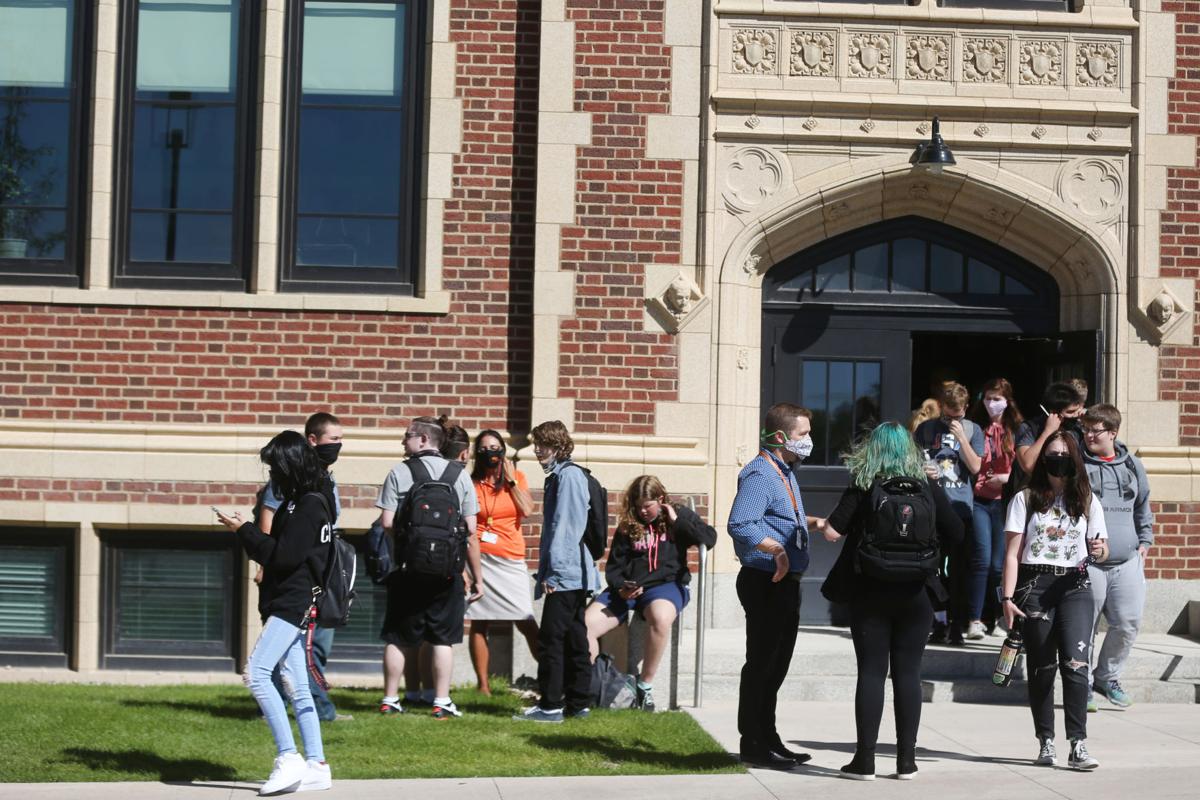 The number of students and staff in Natrona County schools who are in quarantine has jumped significantly, numbers released Friday by the Natrona County School District show.
The district's latest report shows 921 students and 151 staff — or roughly 7% of the district — are in quarantine. Those numbers reflect a two-week period.
Last week's report, which only included one week's worth of data, showed 384 students and 74 staff in quarantine.
The new, higher number of quarantines does not come as a surprise. Wyoming is in the midst of a prolonged spike in cases that began in mid-September. The spike, which led to a rise in hospitalizations and deaths, prompted a majority of Wyoming counties, including Natrona County, to adopt mask ordinances.
The district reported 66 positive cases of COVID-19 among students and staff in the past week. More than half of those cases were among students and staff at the district's two largest facilities: Kelly Walsh and Natrona County high schools.
Last week, there were 77 positive cases.
At the press conference announcing the mask ordinance, NCSD Superintendent Mike Jennings said the district was facing staffing challenges due to the virus. The number of substitutes available to the district has declined, but teachers and other staff are picking up additional duties and classes to help, he explained.
Cases plateaued in Wyoming in late spring before beginning a spike in mid-June. As a result, state health officials decided against their plans to eliminate almost all coronavirus restrictions. State Health Officer Dr. Alexia Harrist has continually extended most health restrictions.
Then, in mid-September, cases began increasing at a rate exponentially higher than anything seen here since the pandemic began — a trend that has not yet fallen off. Subsequent spikes in hospitalizations and deaths have followed.
Gov. Mark Gordon said last week he was considering a statewide face mask requirement but has not yet passed one. This week, the state placed new limits on the sizes of gatherings.
The symptoms of COVID-19 include cough, fever and shortness of breath. Symptoms appear within two weeks. Health officials recommend self-isolating for two weeks if you have contact with a person who has the illness.



Photos: A look back at when Casper schools reopened