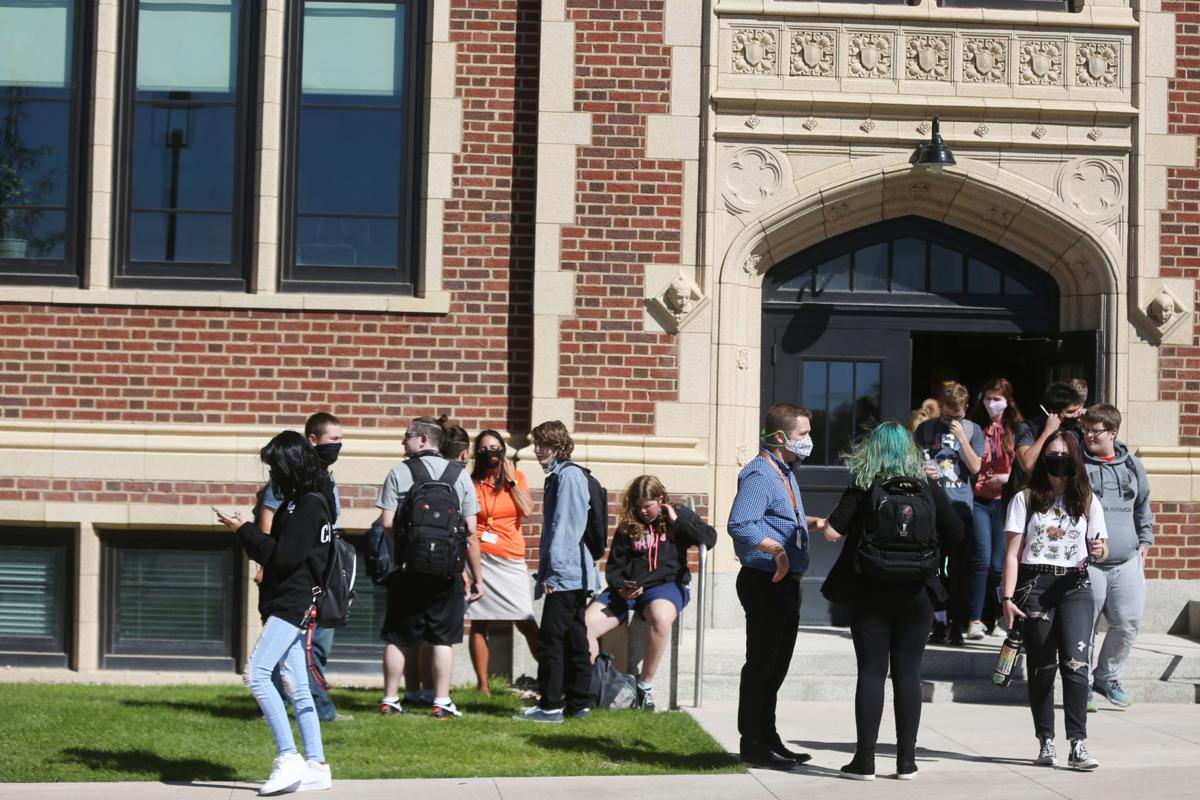 The district's two large high schools, Kelly Walsh and Natrona County, are responsible for the biggest two increases among students: 17 and 10 cases.
The number of positive cases reported reflect data provided by the Casper-Natrona County Health Department, health care providers, parents and guardians, and individual employees, the district said.
In total, 384 students in the district are quarantining, as are 74 staff members. A week ago, 429 students and 45 staff members were in quarantine.
The district recently shifted from providing daily updates to providing weekly updates because of the abundance of cases in the district.
"We are committed to being accurate and efficient with our reporting process and it simply is not possible to accurately report daily updates and information due to the understandable delays in the processing and receipt of information," the district wrote in its update. "We commend our local healthcare professionals, the Casper-Natrona County Health Department, and all first responders for their diligent work and service, always, but especially during this global pandemic."
Superintendent Michael Jennings said Tuesday there are no current plans for the district to move its learning entirely online. Natrona County Education Association President Dirk Andrews spoke at the district's Board of Trustees meeting last week about the degree to which the rise in COVID-19 cases in the community has stressed the district's employees.
"The staff in this district are drowning, and we're begging for your support," Andrews told the board.
Jennings acknowledged that teachers and staff members have had to face a larger burden.
On Saturday, the district announced that it will require all spectators and school visitors to wear face coverings at all times when they visit any school event, program or activity, including sports or performances. Masks will be required regardless of social distancing, according to the announcement, and must be worn prior to entering the building.
People who don't follow the new rules won't be allowed to attend, the district said.
Earlier this past week, the Teton County School District announced that all its students would move to online learning starting Monday. The district plans to return to in-person learning Monday, Nov. 30.
The main motivation for the move was a staff shortage; too many teachers and staff members are currently on orders to either isolate or quarantine.
"We simply do not have enough staffing to continue providing face to face instruction as we have been doing since the beginning of the school year," the district said in its announcement.
St. Anthony Tri-Parish Catholic School in Casper has also opted to move its classes online for the time being. The school announced on Monday that it was halting in-person instruction, with the aim of bringing students back to class on Nov. 30.
Photos: Casper schools reopen
Follow managing editor Brandon Foster on Twitter @BFoster91