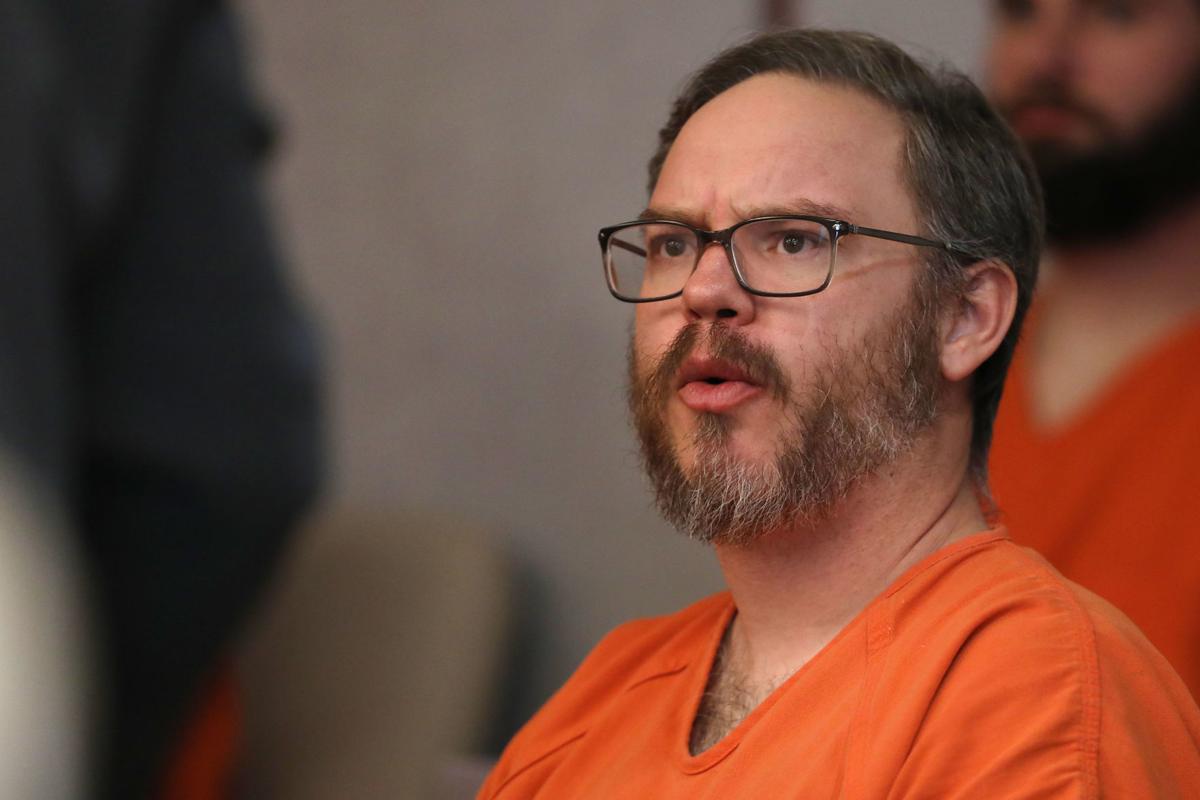 An attorney for the Natrona County School District said that state statute prevents administrators from commenting on the arrest last week of a tutor accused of sexually abusing a former student.
"Rest assured, the Natrona County School District when authorized to speak will speak, but not sooner than authorized," Craig Silva, the district's private attorney, said in a statement sent to media.
Silva cited a state statute that blocks public officials from disclosing information that may lead to the identification of a person accused of sexual misconduct before that person is formally charged in district court. The district said earlier this week that the statute has tied their hands in commenting on a Dean Morgan tutor who was arrested Thursday.
The tutor, Jason Waugaman, is alleged to have sexually abused a former student in July 2016 after sending her sexually explicit messages over a period of months. Waugaman, who denied the allegations to police, appears to still be employed by the school district. In past cases where an employee has been arrested, the district waits for an end to criminal prosecution before determining whether the staffer should be fired.
In his statement to media, Silva wrote that while statute prevents the district from commenting right now, "(t)hat does not mean that Natrona County School District is unwilling to share information and updates with the community but it must operate in accordance with applicable state laws."
You have free articles remaining.
The district has largely refrained from commenting on the case. Waugaman's name only became public after his initial appearance in court last week. Silva's note comes several days after he was sent a list of questions from the Star-Tribune. He answered one of those questions — about how the district conducts background checks on employees. He wrote that all employees undergo a state and federal background check, as well as screenings against a federal sex offender registry.
But it remains unclear if Waugaman is still employed; when the district became aware of the allegations; what "safeguards," as the district has described them, have been put in place to block him from contacting students; if and how the district communicated with parents; and what the district is doing to assist police in finding other victims.
Silva wrote that that district "is working together with the Casper Police Department."
In 2018, the Natrona County school board passed a policy that allows officials to provide all legally allowable information to media. The district has largely made use of that policy, commenting to the Star-Tribune on several sensitive stories and allegations.
While the state statute has barred public officials from commenting specifically on sexual misconduct cases in the past, most recently those involving members of the Catholic clergy, an attorney for the Star-Tribune questioned the application of the law in this case.
"I can't see how any of the answers would reveal info that would interfere with the investigation," Bruce Moats said earlier this week, referring to the questions sent to Silva. He added that Waugaman's employment status was "expressly public."