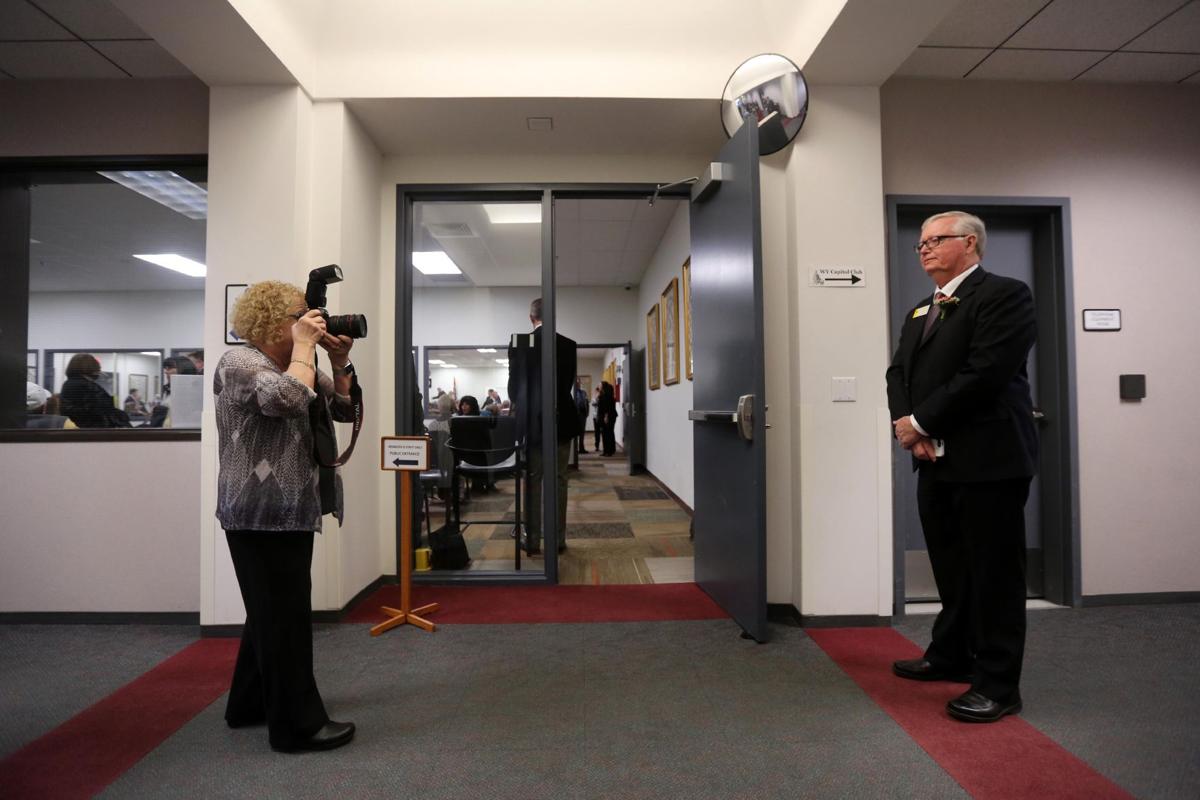 The Wyoming Legislature could cut the salaries of public school employees under a bill filed Wednesday.
House Bill 233, sponsored by Rep. David Miller, R-Riverton, would allow the Legislature to implement salary cuts on every level of Wyoming public education, including the University of Wyoming, the state's seven community colleges and K-12 schools.
School districts receive state money in block grants that they can generally use as they see fit. As much as 85 percent of districts' funding is tied up in employee pay and human resources expenses, including benefits and retirement contributions.
If lawmakers played a role in dictating salaries, that would represent significant oversight of districts' autonomy of funding.
Kathy Vetter, the president of the Wyoming Education Association, said her organization opposed the bill, which she said would strip school boards and the communities that elect them of some of their control.
She said the bill would also effectively take away the principle of the block grant and the flexibility it allows districts to distribute money according to the needs of their students.
If the Legislature were to institute a 20 percent cut to the block grant, HB233 would allow the Legislature to mandate a 20 percent cut to employees' salaries, Vetter said.
The bill is co-sponsored by Republican Reps. Jim Allen, Scott Clem, Lloyd Larsen and Tim Salazar and Republican Sen. Ogden Driskill. Were the bill to pass as written, it would take effect on July 1. Neither the sponsor nor any of the co-sponsors serves on an education committee.
Renee Laegreid, a member of UW's faculty senate who stressed she was speaking only for herself, said her first reaction to the bill involved an expletive. Her second reaction was more fit for print:
"What are they thinking?" she said. "It is such a double-speak between saying, 'We really want to improve the quality of education' (and then) undermining it at every step of the road. ... It's just amazingly stupid. That's just dumbfounding."
Laegreid said the bill will seriously affect the university's ability to hire staff, especially as UW is trying to improve its enrollment and the state is trying to diversify its economy.
"What we need is an educated workforce," Laegreid said. "This sort of cutting funding or having people with contracts (and saying), 'We can just cut your salary at any given moment if there's a budget crisis,' that's not going to bring the best and brightest here."
Brian Farmer, executive director of the Wyoming School Boards Association, agreed with Vetter's fear of the loss of local control. He said that the bill "concerns us greatly."
"I really don't know what motives are bringing this or why the bringers feel that it's necessary," he said. "Those that have been on the education committee have generally been supportive of local control, as has the Legislature at large. Finding one that challenges that (is) very surprising."
Follow education reporter Seth Klamann on Twitter @SethKlamann
Be the first to know
Get local news delivered to your inbox!