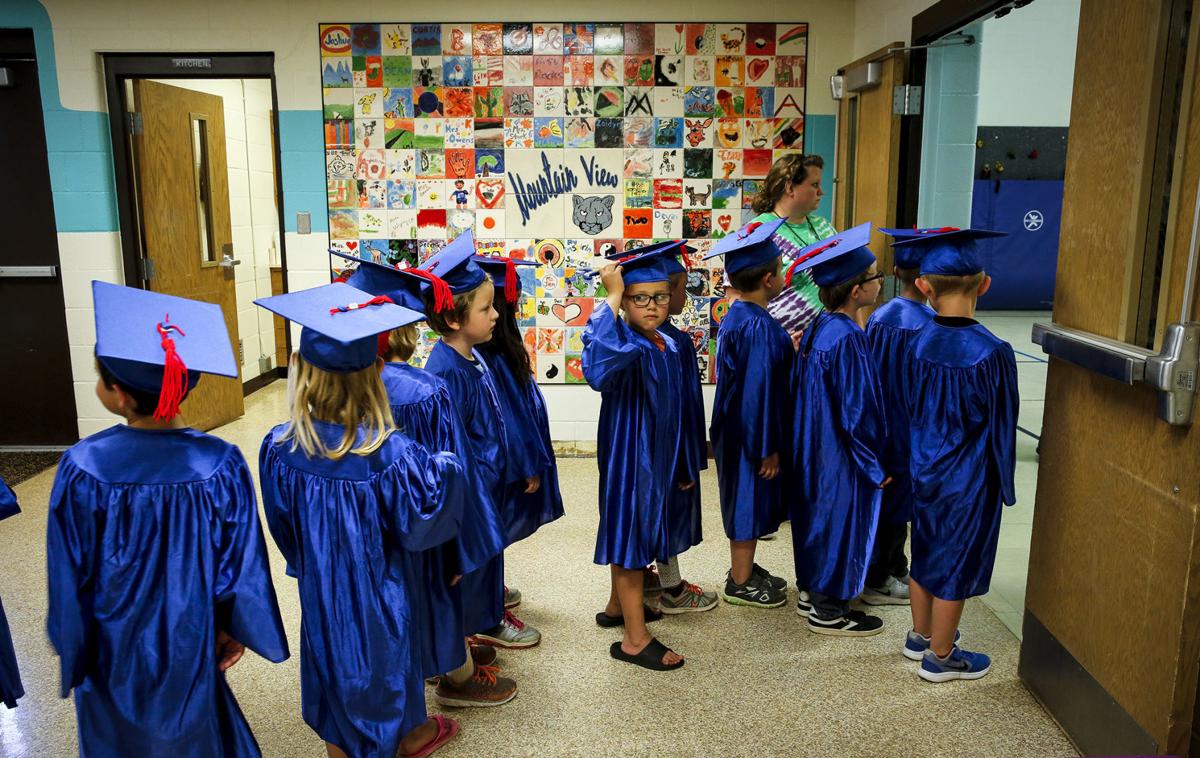 After the Natrona County School District was roiled in 2018 with reports of bullying and leaders responded with sweeping changes, administrators reported Aug. 12 that bullying was down over 20 percent last year.
In all, there were 188 reports of bullying in Natrona County schools during the 2018-19 school year, according to district data. That's down from 237 the previous year, when reports of extreme bullying at Kelly Walsh brought a renewed focus to the issue, prompting current and former students to share their experiences and causing the school board to conduct a top-down review of its policy.
That review resulted in the policy itself being updated, with the definition of bullying being fully spelled out. The district also released discipline guidelines, which were meant to standardize how schools responded to various reports of bullying across the district's 30-odd schools.
Officials told the school board Monday night at that individual principals are being more consistent in how they enforce the anti-bullying regulations.
"We are continuously grateful for the dedication of our students, staff, families, and community in helping us to ensure all district environments are safe, orderly, and supportive while promoting high expectations for students and staff," the district said in a statement Aug. 13. "There is always room for improvement and we will be working diligently over the next school year to improve school safety measures and provide tools and resources, with the support of our community, to our students and staff to assist in prevention and intervention."
The data that showed the decrease in bullying showed some areas of concern, however. For one, tobacco use — linked heavily by school officials to vaping — increased sharply. Overall, noted use of tobacco was up more than 100 percent compared to 2017-18. It's trickled down even to elementary schools, officials told the board. In the middle schools, tobacco use jumped nearly 180 percent, while it rose just under 70 percent in the high schools.
That isn't necessarily surprising. High school principals like NC's Shannon Harris had previously warned the board that she was dealing with vaping issues every day.
Drug use down, fighting up
Elsewhere in the report, the district experienced decreases in battery, drugs and alcohol, and general misconduct, among others. But it saw significant increases in disorderly conduct, fighting and use of profanity. Harassment — a category that includes sexual harassment — fell overall, thought it rose nearly 15 percent at the elementary school level. The district in the spring warned parents of a "game" that was spreading through some schools, which involved male students daring each other to inappropriately touch their female peers.
Walt Wilcox, the district's associate superintendent for curriculum and instruction, told the board Aug. 12 that the numbers overall were essentially flat. He noted also that some things can be clocked twice — one incident may ding both bullying and profanity, for instance.
Tom Ernst, the school district's point-person for school safety, told the board that the bullying policy changes weren't the only shifts undertaken by district staff of late. He highlighted others, each that related to events that drew significant public scrutiny last year.
For instance, Ernst said district staff had made changes to the transportation regulations, attempting to sharpen expectations for students and ensure schools had accountability for what their students were doing on district buses. While Ernst did not explicitly link the change to any one event, the revamp comes several months after a student was bullied on a bus and fought with the bullies off of the bus, with no adults intervening.
In the wake of the incident, the victim's mother publicly castigated the district and school board. In response, the district hired three law firms over a period of several weeks to review how school officials handled the investigation (one lawyer bowed out because he represented the district, and the third lawyer reviewed the second lawyer's work). That review determined the district handled the investigation properly.
Still, the entire incident raised questions about what institution was responsible for students while they were traveling to and from school, while simultaneously forcing administrators to again consider bullying on the buses. The policy revamp described by Ernst would aim to address both issues.
Ernst said that the district's special education director had spearheaded changes to the district's regulations about restraining students and isolating them. That regulation, among other things, deals with "isolation rooms" and under what circumstances students may be placed in them. Ernst said the regulation would now better align with state laws and would include more training for staff.
The use of those rooms drew some scrutiny earlier this year amid a broader scandal involving special education teachers swapping derogatory texts about their students. One such message included a video, showing a hand on a doorknob of an isolation room, within which a student can be heard screaming to be let out.
Revising policies
Asked if the changes to the transportation and seclusion regulations were related to specific events, district spokeswoman Tanya Southerland said Tuesday that "it's fair to say we are always reviewing our processes and looking for areas of improvement, if any are identified within review."
In all, the changes — to the bullying, transportation and seclusion regulations — represent monthslong efforts by district officials to tweak prominent guidelines within Wyoming's second-largest school district.
Of the changes, Ernst said the bullying effort took the most reworking. He said that, among other things, schools now talk with students formally about bullying twice a year, near the beginning of both semesters, and that schools are working to make it easier for students to report bullying incidents.
Board member Dave Applegate said he was pleased with the work.
"In response to incidents that got a lot of attention 15 months ago, the district took a very serious review of their systems and safety," he said, apparently referring to bullying accusations in 2018. "Excellent work. Appreciate it. Comprehensive effort. We have to stay vigilant, this is not one of those things we can get comfortable with."
While the district was dealing with bullying in spring 2018, America and Wyoming were again confronted with the ongoing epidemic of mass shootings. That spring, several children and teachers were shot to death in high schools in Florida and Texas. Those events, and the public outcry that accompanied them, prompted the district to broaden its focus from just bullying to school safety in general.
On Monday, Ernst told the board that he responds to concerns from schools about potential student threats consistently. He said that can range from a first-grader painting something concerning in art class to a high schooler posting something dangerous to Facebook.
"We react no matter what the scale is," he said. "We take all threats seriously and we react accordingly. Sometimes we go from zero to 60 in a split second."
As part of the district's overall focus on school security, officials have been attempting to hire more school resource officers. Before the Florida and Texas shootings, the district had just two officers covering roughly 13,000 students. By the start of school next month, that should be up to nine officers for Casper schools, said Mike Jennings, the district's executive director for human resources.
For the rural schools — like Midwest, Poison Spider and Red Creek — the district will receive about 20 hours of on-site work from Natrona County sheriff's deputies each week. The district is finalizing a similar understanding with Evansville Police, for the elementary school based there.
Follow education reporter Seth Klamann on Twitter @SethKlamann
Be the first to know
Get local news delivered to your inbox!