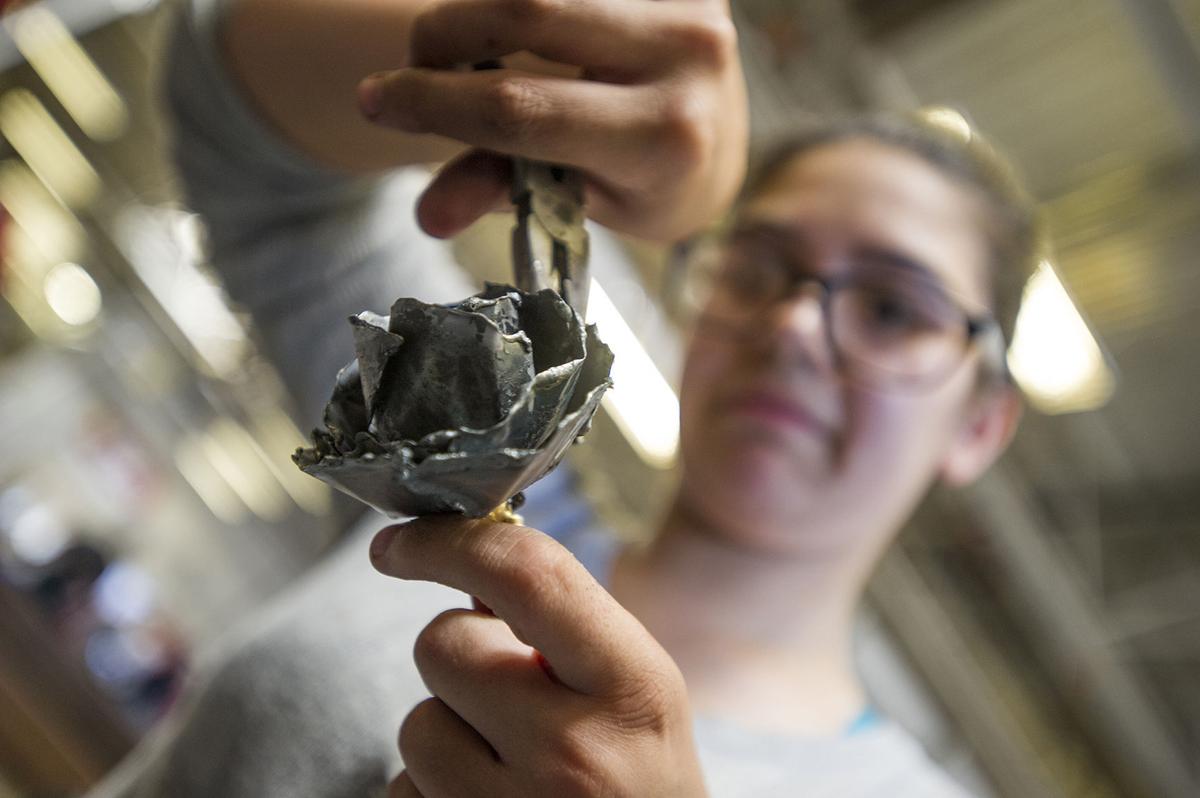 After two failed attempts in the 1980s and 1990s, Campbell County residents voted last week to create a new community college district, separating from the Northern Wyoming Community College District. The new district is centered around the already existent Gillette College and creates an eighth community college district in Wyoming.
Those in favor of the new district won by a landslide with 4,161 votes compared to the 1,725 against, for a total of 5,886 votes cast or roughly 30% of Campbell County's registered voters.
"For the amount of people that came out and voted it was typical for a special election," said Michelle Leiker, Campbell County elections coordinator. "It was disappointing how many people came out and voted just because of the total number of registered voters," she added.
There was a large discrepancy between those who voted early absentee versus those who voted on election day. Absentee voting opened on July 2 and ran until Aug. 16, with election day occurring the following day.
On election day, 1,458 people voted for the new district while 954 voted against. The rest — about 59% — voted early absentee.
Residents were not just voting for the formation of the new district, they were also voting for a board of trustees to represent the district if it was successful.
Twenty-three people were listed on the ballot for seven spots on the board.
The top three vote getters were Josh McGrath with 2,764, Tracy Wasserburger with 2,497 and Nello Williams with 2,130. Olin Oedekoven achieved 2,016, Robert Palmer got 1,930, Francis "Frank" Stevens got 1,834 and Alison Ochs Gee got 1,752.
The board will be sworn in Thursday, and they will next need to choose a president and start forming the budget, which will not be a quick process given the number of moving parts and parties involved.
"The budget is kind of tricky. It's really tricky," said Sen. Jeff Wasserburger, R-Gillette.
The board of trustees was included on the ballot because it is one step among a number of other administrative tasks that is needed to earn accreditation.
Those who voted for the split were, for the most part, looking for more local control over what's offered at the local college. Support for the split began to gain steam after the Northern Wyoming Community College District imposed major cuts to athletic programs at Gillette College and Sheridan College last year.
Those who voted against the split did not want to take on an extra tax burden that is going to follow the formation of the district.
Because Campbell County is the state's top tax contributor thanks to the energy resources there, Gillette College is now going to fund itself solely through local money, as opposed to a combination of state and local money like the seven other community college districts.
"That's why it's relatively unopposed in the state legislature," Wasserburger said.
"People were very passionate on both sides," Leiker said.
Although the new district has passed, the fastest it will achieve the needed accreditation is three years down the line, Wasserburger explained.
Follow state politics reporter Victoria Eavis on Twitter @Victoria_Eavis