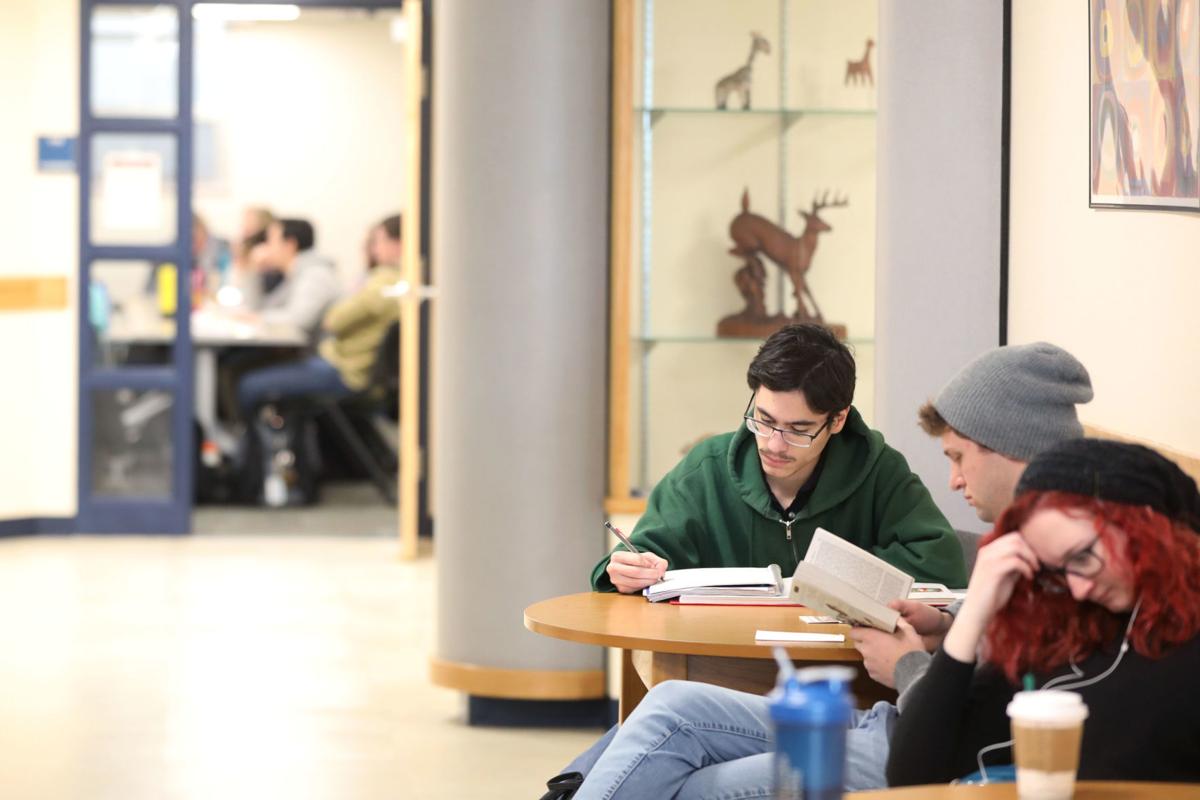 Casper College is offering thousands of dollars to entice its longtime staff members to retire as part of an effort to brace for looming budget cuts brought on by the state's plummeting economic outlook.
"As you already know, the fiscal picture for Wyoming has been altered dramatically over the past several months due to various pressures on the energy industry," college president Darren Divine wrote to faculty in a letter obtained by the Star-Tribune. "These changes are forcing the College to develop potential budget reduction plans not only for the next fiscal year, but beyond."
The "voluntary retirement incentive" applies to full-time faculty who have worked at the college for at least 10 years. The buyout gives those faculty $1,000 for each year of service. Instructors with more than 20 years at Casper College will get $1,250 for each year. The money will be paid in a lump sum at the end of this month, when the retirements will be effective and when the employees' health insurance will end.
Each would-be retiree must apply and be approved by college officials, and an approved application cannot be rescinded. A message sent to Chontelle Gray, the chair of the college's faculty senate, was not returned Monday.
"As everyone is already aware, our state is facing unprecedented budget shortfalls and it is only prudent that Casper College evaluate all options and take action where necessary to stay within the college's allotted budget," college spokesman Chris Lorenzen said last week.
In a separate note to college employees, Divine wrote that potential cuts to the college's state funding "are currently forecast somewhere between moderate and severe." He added that the college's potential shortfall may exceed $2 million during the coming fiscal year.
Casper College is not the only institution in Wyoming bracing for budget cuts. Indeed, officials have signaled that cuts are likely to be sweeping as state revenues plummet. The University of Wyoming is already preparing for that eventuality, after Gov. Mark Gordon told the trustees that budget reductions were on the horizon.
Divine wrote that the retirement program was the only concrete step the college has taken thus far. But the school is considering other options, which include "minimizing the number of purchasing cards issued to college employees, reducing operating and travel budgets, and exploring options to increase revenue by bringing more students to the College."
On Monday, Lorenzen said the college's enrollment was down 5.4 percent compared to spring 2019. The school has struggled in recent years to rebound its enrollment, which dropped in the wake of the 2016 bust.
Divine also wrote that classes that have under 10 students enrolled "will be severely limited" and that the school would review "our organizational structure to see if it makes sense, both organizationally and financially, to potentially combine some departments or areas that are very closely linked pedagogically or functionally."
He added that "the sky is not falling, and the college will survive, and even thrive!" But he warned that there would be "uncomfortable and difficult topics" that will arise.
"The current reality is that our budget outlook over the next several years is simply not going to rise to the level any of us would hope, and thus we need to plan accordingly," Divine wrote. "Know that it is my sincere hope that with enough pre-planning and budget management, we will be able to avoid drastic and demoralizing steps of salary reductions or layoffs."
Still, he said, "every option must be and will be on the table for evaluation," including pay cuts and layoffs.
Concerned about COVID-19?
Sign up now to get the most recent coronavirus headlines and other important local and national news sent to your email inbox daily.