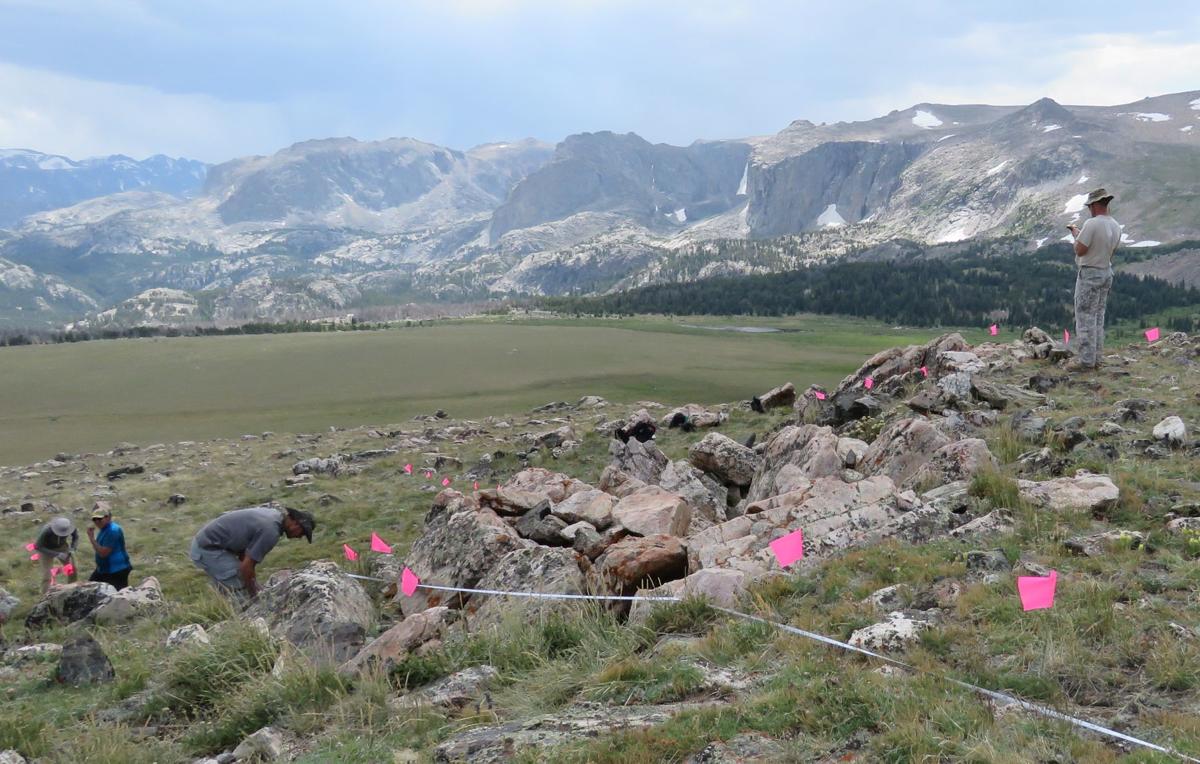 Students will be able to take some college classes on the Wind River Reservation this fall as part of a partnership to make the college more accessible to those living away from campus.
Late last month, the Northern Arapaho Business Council signed an agreement with Central Wyoming College in Riverton to begin offering some classes on the reservation. The college is also working with Eastern Shoshone leaders on a similar agreement, college officials said Wednesday.
Officials say they hope to encourage more students to start — or continue — their educations by making it easier for those living on the reservation to attend classes.
"We're a community college, and we serve the community. And the community includes the reservation," said Mark Nordeen, the college's Dean of Arts and Sciences.
The partnership also comes as the college works with Americans for Indian Opportunity to improve cultural understanding and eliminate some barriers, like travel and childcare, to higher education for those who live on the reservation, said Ivan Posey, Central Wyoming College's tribal education coordinator and a citizen of the Eastern Shoshone tribe.
"The focus really hasn't been on the reservation," Posey said. "It's kind of a new direction."
Nordeen said tribal leaders have expressed the desire for trained and educated leaders to guide the tribes in the future.
"What we're trying to do is help create … an educated citizenry in order to better serve the needs of the community," he said.
While the college has offered some classes in Fort Washakie and Ethete in recent years, the new partnership marks an expanded effort to be more accessible, school officials said.
Students won't initially be able to complete full degrees or programs through CWC Wind River but instead will be able to start their college education or complete general education requirements through the classes.
Offerings this fall will include a pre-college math course, English composition, public speaking and the Arapaho language.
The classes will be available to all students and will occur in the evenings in Ethete.
College officials said they'll be working with Eastern Shoshone leaders to see what courses they'd like to see offered as the two sides finalize an agreement. Those courses could expand to include technical classes like welding, for example, Posey said.
"Our intent is to work with both tribes," he said. "We want to make sure we work with the reservation as a whole."
Nordeen said he'd like to see about 40 students take classes on the reservation this fall, though 32 might be more realistic.
CWC Wind River students will have access to the same resources like advising, financial aid and tutoring that students taking classes on the main campus in Riverton would have.
Under the first agreement with the Northern Arapaho, the tribe will provide support staff, and the college will provide faculty members to teach, according to school officials.
"People still want to get educated," Posey said. "They just may need support and guidance."
Follow reporter Chris Aadland on Twitter @cjaadland