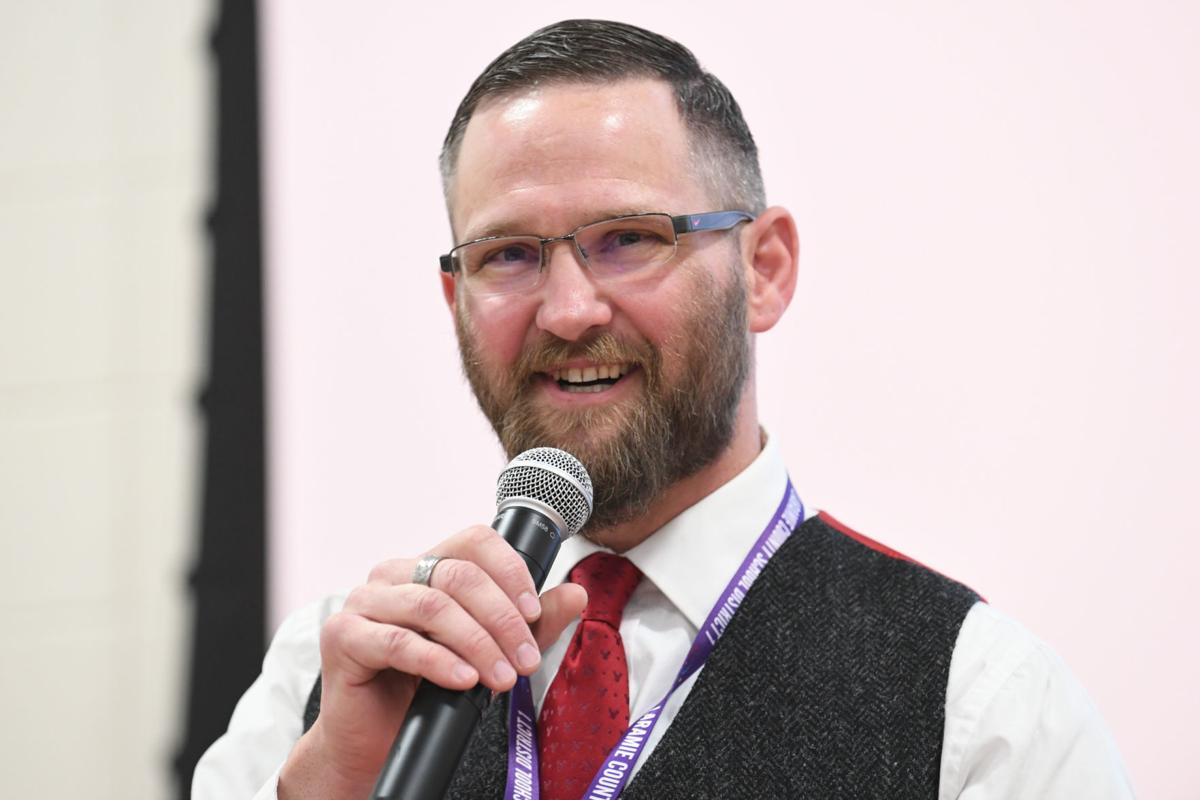 A Cheyenne junior high principal on Monday became one of roughly 40 educators in the United States to win a $25,000 prestigious Milken Educator Award.
Principal Brian Cox of Cheyenne's Johnson Junior High became the second Wyoming teacher to win the national award in the past two years. State Superintendent Jillian Balow said in January 2018, when a Thermopolis teacher won, that her goal was to have a Milken award come to Wyoming during her tenure.
Cox's announcement was made in the school's gymnasium Monday morning, with Balow asking for a drum roll. She called his name and then spun to point at him. He looked around for a moment before slowing standing as the gymnasium erupted in cheers. Looking a bit dazed, Cox walked toward the podium. He hugged Balow and posed for photos as his jumbo check was unfurled in front of him.
The Milken organization doesn't accept applications or nominations, officials previously told the Star-Tribune. It panel identifies possible winners and that field is narrowed to finalists. A group of educators and others then pick the winner.
You have free articles remaining.
Balow said last year that she had asked the Milken officials to "take a look at Wyoming" and said that the Equality State "has just not been on their radar."
According to a press release accompanying the announcement, Cox was involved in organizing the first youth equality symposium in Laramie County School District No. 1. That event came shortly after racist and homophobic posters were found at another Cheyenne middle school.
Cox also banned the use of cellphones in his school, which he said in a statement to Milken that bullying and harassment dropped and engagement in schoolwork increased.
An avid runner, Cox also raises money for St. Jude Children's Research Hospital and is on the board of the local Boys and Girls Club, according to the press release.
A message sent to the Laramie County School District officials was not immediately returned Monday.