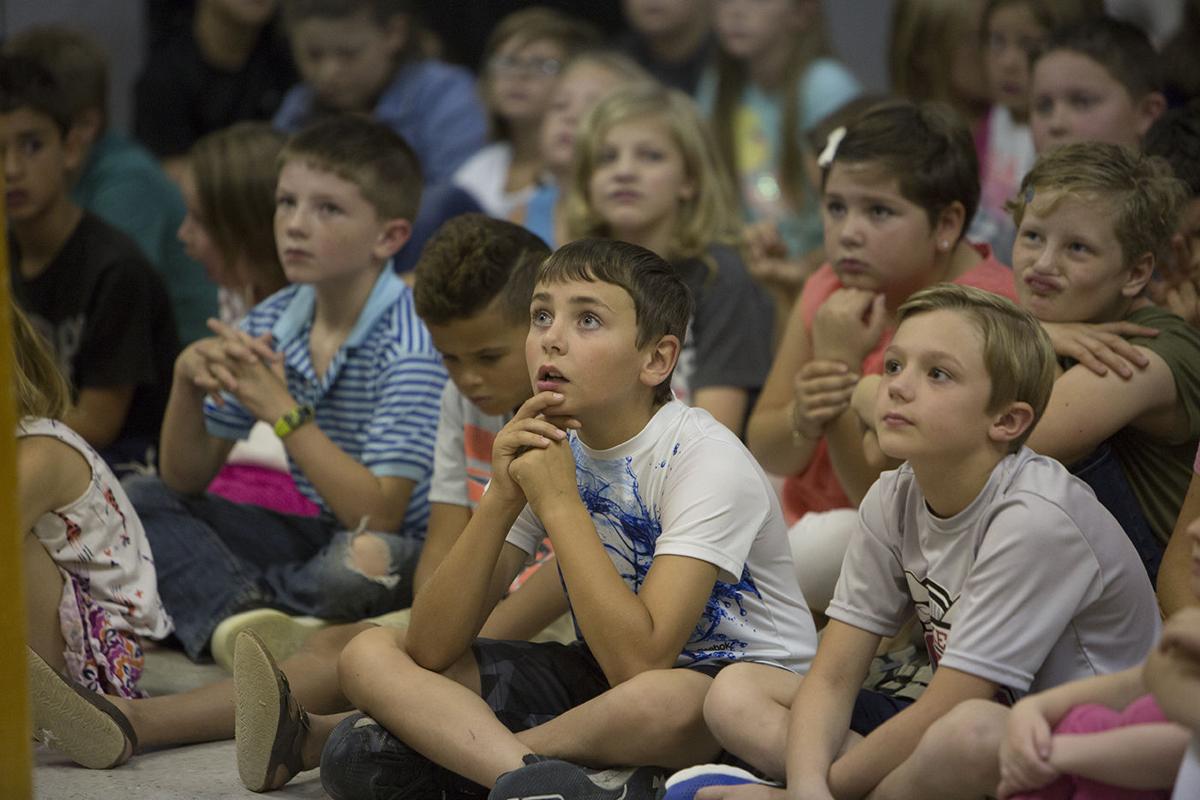 As the education funding crisis continues and Wyoming officials take a fine-tooth comb to our schools, there's a lot of jargon being thrown around. 
Re-calibration? Funding model? Campbell III? Basket of goods? APA? 
If you're confused, we're here to help! 
ADM — An abbreviation for average daily membership, which is a measurement of attendance used by the state to calculate a school district's funding. A student counted in ADM is worth more than $16,000 a year to a district. A recent change made by the Legislature means that students must be in class for more than 80 percent of the day for the district to receive funding for that student.
APA — Augenblick, Palaich and Associates, the Denver-based consultants hired by the state to study Wyoming's method of funding schools.
Basket of goods — The components of a Wyoming education that must be available to all students, as established by law. This includes the nine content areas: language arts, career/vocational training, fine and performing arts, foreign language, health education, mathematics, physical education, science, and social studies. 
Campbell Decisions — In the mid-1990s, the state Supreme Court ruled in favor of a group of plaintiffs, led by the Campbell County School District. The court found that the state had to provide an adequate and equitable education to all students in the state, one that isn't reliant on each county's wealth. The decision was the first of four cases that are often referred to Campbell I, II, etc. The decisions have all had an effect on the education system here: Campbell III, for instance, changed how the state funded construction and maintenance of school facilities.
Coal lease bonuses — Money paid by coal companies to the federal government, which in turn sends a check to the state for the use of mining land. Wyoming has for years used this money to fund school construction and maintenance. In over a decade, more than $2 billion in coal lease bonus money has been spent on school facilities.
Entitlement districts — School districts that receive state funding to meet the amount they're guaranteed. Some districts, like Campbell County, have historically provided more to the state than they've received. But the majority of districts receive a bulk of their funding from Cheyenne, rather than from local sources. 
Evidence-based model — A method of funding schools that establishes prices for resources -- everything from teachers' salaries to school supplies -- that will deliver the best outcomes based on national research. The state has used this funding models to pay for schools since 2005. 
Funding model — The system by which schools are paid for. For instance, the state currently uses an evidence-based model that's augmented by further funding from the Legislature.
Legislative model — The added level of funding that the Legislature has provided to schools, above what is called for in the model. Sen. Hank Coe has called it the ornaments atop the Christmas tree. Lawmakers have for years provided tens of millions of dollars more in funding to schools than they are required. 
Picus Odden & Associates — The consultants hired by the state to conduct the re-calibration in 2005, 2010 and 2015. Their recommendations created the evidence-based model that the state has used since 2005. The Legislature chose to use a new consultant, APA, for the 2017 re-calibration. 
Professional Judgment Panels — A school finance model that convenes groups of experts and educators from around the state to determine adequate funding levels. Judgment panels play a role in our current funding model. The consultants studying the state's education system will examine the panels as an alternative approach to our current funding method.
Re-calibration — A review of the state's education funding model and, potentially, of the state's educational program. Typically, this is conducted every five years and was last held in 2015. But lawmakers passed a bill in March 2017 that initiated the process early. A special committee of legislators was convened in May, and they hired a consultants -- Augenblick, Palaich and Associates -- to conduct the review. The consultants will examine the current model and will also look at alternate funding methods. They will also examine other educational funding areas -- like transportation and special education -- and the educational program offered by the state to students.
School cap construction and major maintenance — The building and upkeep of school facilities as financed through state funds. A Campbell County decision found that the state needed to provide funding for school construction and maintenance, and for years, that was provided largely through coal lease bonus money. However, that money is nearly gone, and lawmakers must find a new way to fund buildings.
Select Committee on School Finance Re-calibration — A select group of lawmakers who will oversee the review of Wyoming's education system. These lawmakers hired the consultants and will make a recommendation on what to do about the state's funding system to the larger Legislature before the next session starts in February. It is composed of Reps. Albert Sommers, Steve Harshman, Cathy Connolly, Bob Nicholas and David Northrup and Sens. Hank Coe, Dave Kinskey, Bill Landen, R. Ray Peterson and Chris Rothfuss. 
Successful Schools — A funding model which looks at the best districts in Wyoming, determines their resource levels and applies them to other districts across the state. Consultants will look at this model as an alternative to the current funding model during the 2017 re-calibration.
WY-TOPP — The new assessment for Wyoming's grade-school students. 
Follow education reporter Seth Klamann on Twitter @SethKlamann