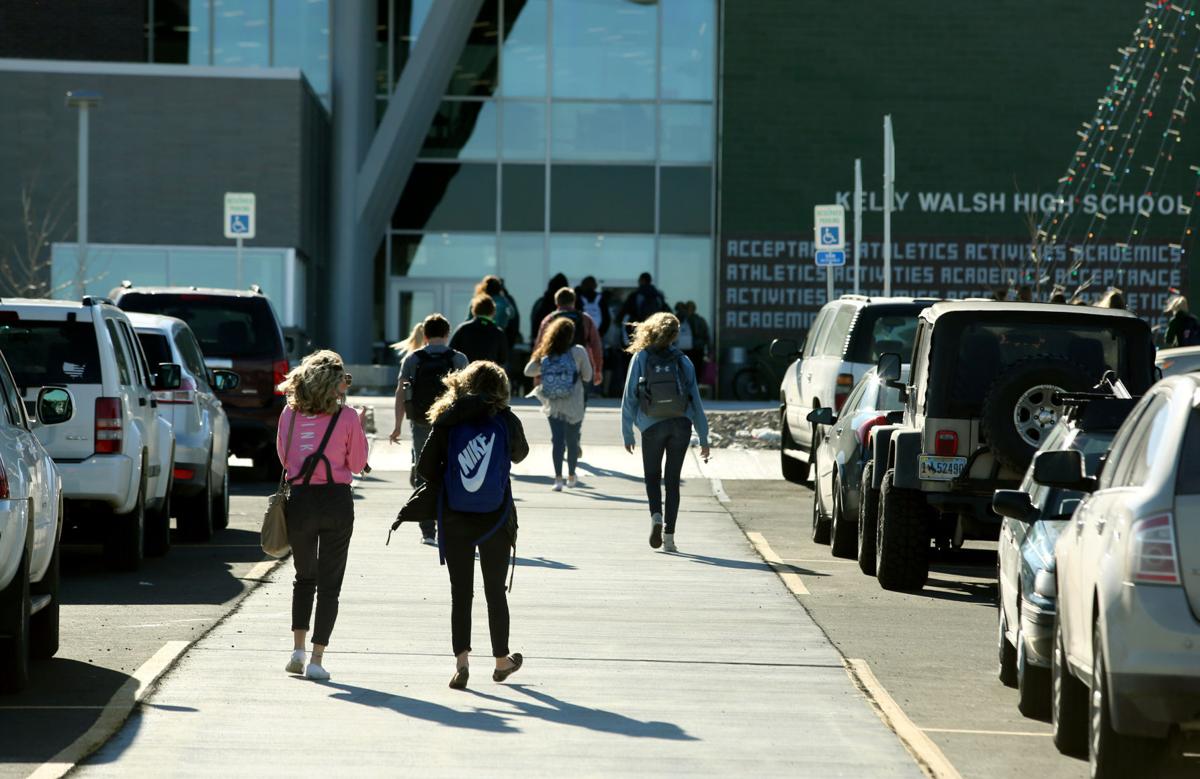 Seven Natrona County School District students and one staff member tested positive for the coronavirus this week, the district confirmed Tuesday afternoon.
The eight confirmed cases are the most identified in a single day by the district since it returned to school more than three weeks ago. Two Kelly Walsh and two Natrona County High students tested positive, as did a student at both Crest Hill and Summit elementary schools. A transportation staffer contracted the virus, as did a virtual school student.
The previous single-day high was three, hit three times since early September. In the past week, the district had previously confirmed three KW students infected; one student from each Park Elementary, Lincoln Elementary, Dean Morgan Junior High; one Crest Hill staffer; and a Natrona County High staff member.
That includes seven Natrona County High students and one staff member, as well as five Kelly Walsh students. Those two schools are the district's largest.
School across the state has been back in session for roughly a month, and officials have said repeatedly that there's been little transmission within educational facilities. They say that's proof that masking and social distancing work. The success thus far prompted the Health Department to move out of step with federal guidelines: Only those students who weren't wearing a mask and were in contact with a positive who also wasn't wearing a mask will have to quarantine.
The state education association criticized that decision, saying it was reckless and put students and staff at risk. But health officials said transmission has been so low within schools that it makes sense for Wyoming.
Cases plateaued in Wyoming in late spring before beginning a spike in mid-June. That surge brought about an increase in the rate of reported coronavirus patients. As a result, state health officials decided against their plans to eliminate almost all coronavirus restrictions.
While Gov. Mark Gordon has said he is not considering a statewide face mask requirement, he has urged the state's residents to wear them.
The symptoms of COVID-19 include cough, fever and shortness of breath. Symptoms appear within two weeks. Health officials recommend self-isolating for two weeks if you have contact with a person who has the illness.