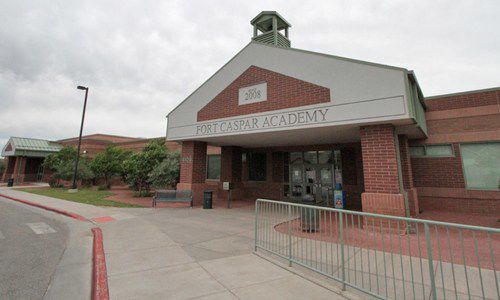 Fort Caspar Academy raised more than $12,400 as part of an annual fundraising effort that this year will help homeless students in Casper, the Natrona County School District announced Thursday.
"We teach virtues at Fort Caspar Academy," Principal Nicole Rapp said in a statement. "When students leave our school, we want them to be good people and good students. We want them to walk the walk, not just talk the talk. When we have the Charger Challenge every year, we give them an opportunity to see (and) participate in generosity, joy and charity."
You have free articles remaining.
The Charger Challenge was started as a 5K charity run and gift basket raffle in 2010. It's evolved since, the district said, as interest as ebbed and flowed. This year, the school hosted both the run and an obstacle course, as well as the gift basket raffle. The baskets were donated by various members of the community.
In the press release announcing the fundraising total, the school said it sold more tickets this year than ever before. The various grades and classes within Fort Caspar also created and raffled off their own baskets.
In all, the event raised $12,456.75 for the district's homeless student fund. The district helps as many as 300 students struggling with homelessness a year. The fund helps provide various services for the students, including paying for basic necessities that they receive from Greta Hinderlighter, the district's point person for homeless services.