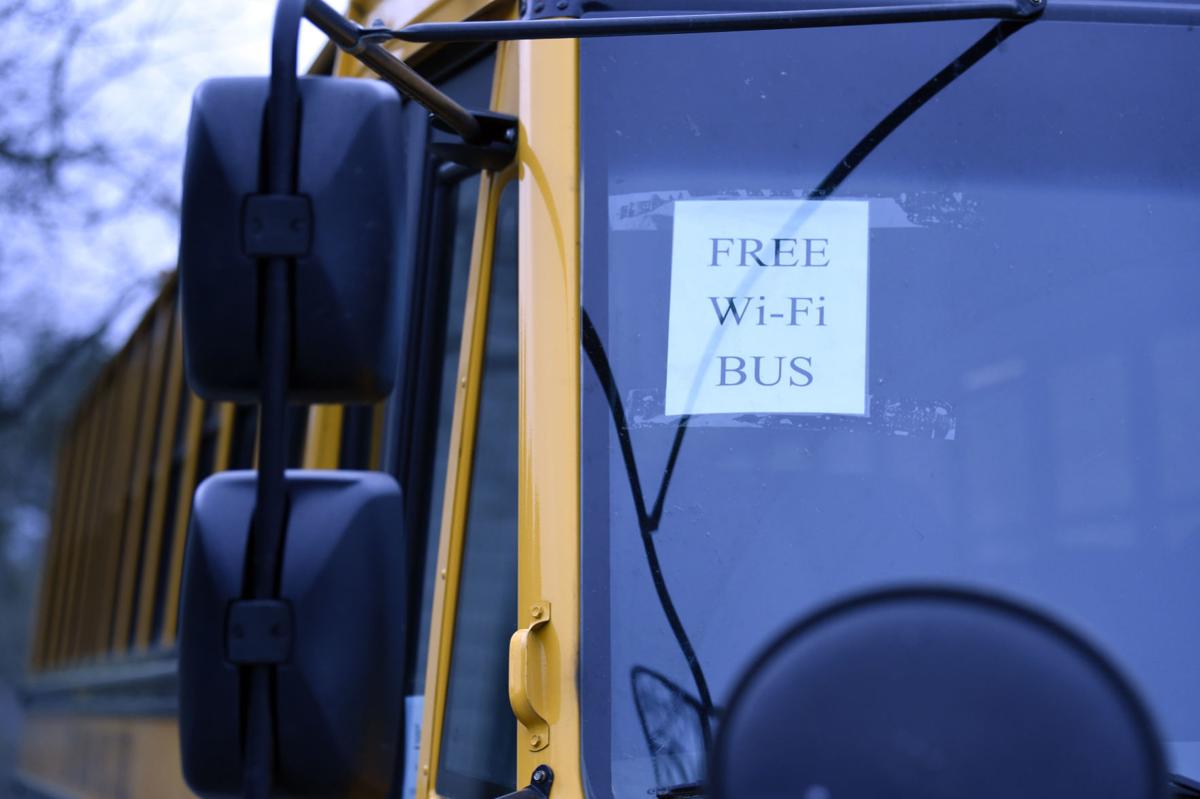 From free internet for homes without it to buses fitted with Wi-Fi, officials from Converse County School District No. 2 are rolling out several options so their students can take part in virtual learning.
Now that the coronavirus pandemic has closed physical schools across the state, districts have turned to technology and the internet to keep their students on top of their coursework. In some areas of a rural state, that can be challenging: Students may not have access to internet, or their internet connections may not be strong enough for consistent usage. Some students, like a relative few here in Casper, are learning by packets mailed to their homes.
In Glenrock, home to a school district of about 600 students, 24 households with 31 students didn't have internet access. The district is hoping to address that problem on multiple fronts, Superintendent Coley Shadrick said.
There are two services that offer free internet installation and service for 60 days, he said. After those two months, the district will pick up the tab for internet for the next few months; hopefully, Shadrick said, school will either return to normal in the fall or the district will have other options available.
The free internet isn't the only effort the district is undertaking to keep students connected, but it's certainly the most conventional. Administrators are hoping to distribute more than a half-dozen hot spots — hockey puck-size devices that beam Wi-Fi out via a cell service plan — to more families. The district will pick up the tab for those, too.
The most creative solution by far is the district's plan to fit several school buses with Wi-Fi capabilities. The mobile internet cafes will be parked around clusters of houses so students can tap into them via their district-distributed laptops. The buses' Wi-Fi have a 300-foot radius, Shadrick said.
The district may spend as much as $20,000 on its various internet efforts. All told, the district's goal is to have 100 percent of its students virtually engaged. The superintendent said there were maybe two households that are going to prove difficult to connect with, but that the district was still working to hook them up.
Shadrick said he wanted every student to be able to learn the same way.
"We don't want there to be inequity of services for a student who's receiving education via an online or virtual means versus someone getting education through paper packets," he said. "There's no replacement for face-to-face, but the internet is a lot more three-dimensional. ... Inequity is an issue with paper packets, and we want to solve that as much as we can."
Concerned about COVID-19?
Sign up now to get the most recent coronavirus headlines and other important local and national news sent to your email inbox daily.