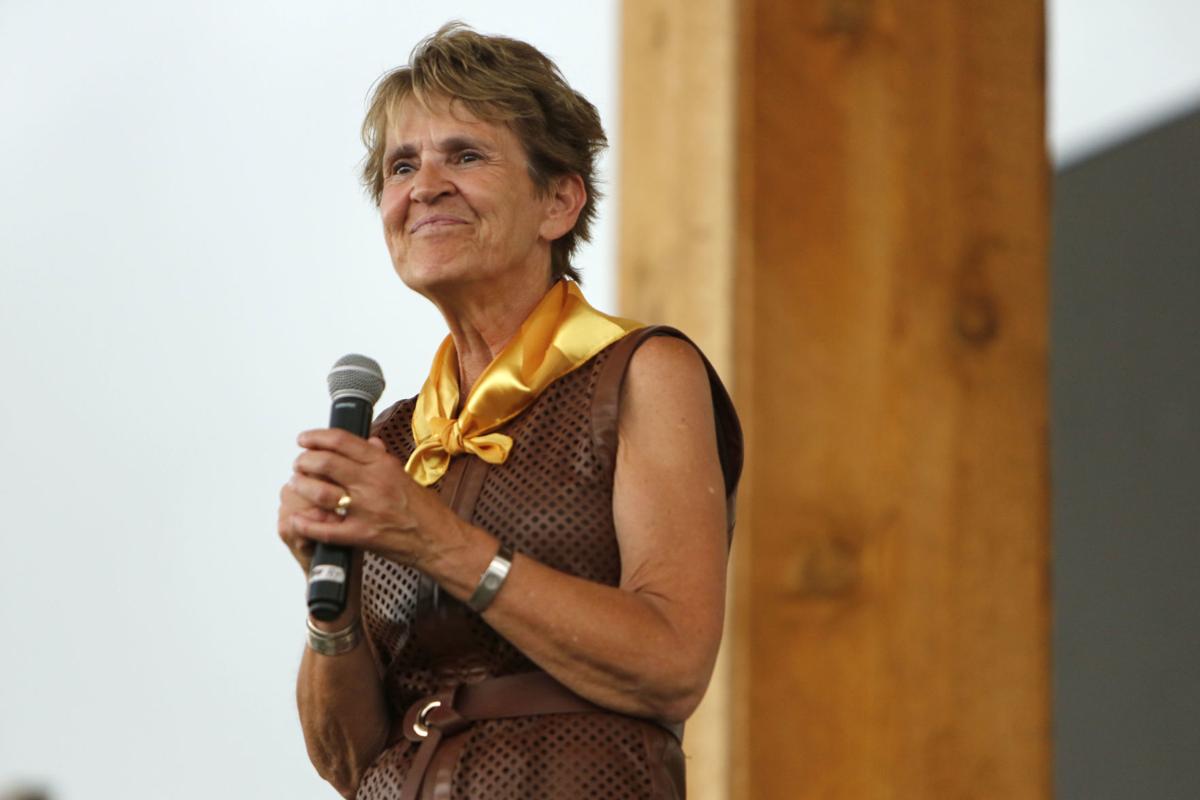 The University of Wyoming's governing body decision not to renew former President Laurie Nichols' contract "could have been handled better," Gov. Mark Gordon said this week, but he was satisfied with the school's plan to hire a replacement.
"I understand the frustration," Gordon said, in response to a question about the lack of transparency related to the Nichols decision. "I absolutely do, and I'm not trying to gloss over that. But what I do think is important is that we have really an opportunity for the university to move forward from this moment."
UW's governing board announced in late March that Nichols' contract would be allowed to run out and that she would not continue on at the university. Nichols has maintained that she has never been given an explanation for that decision, and the board has refused to comment publicly or fulfill records requests that may shed light on why Nichols was effectively dismissed.
Though Gordon is a nonvoting member of the board, he has largely stayed away from the Nichols-related fracas. In September, he released a pointed letter to the board calling on them to conduct a "thorough and transparent" search for her replacement that resists the temptation to "insert a familiar face into the top position."
In that letter, he said the Nichols incident degraded widespread confidence in UW. He also said the departure of Nichols, and the fiasco brought about by the brief tenure of Bob Sternberg, had left UW with "black eyes."
You have free articles remaining.
Earlier this week, Gordon said he wanted the board to understand his desire for a transparent search and that there wasn't a "fix" in for a set candidate.
"Anybody landing in that office with that kind of baggage is going to be compromised right from the start," Gordon said.
He said he had expressly requested that Rita Meyer, a former state auditor, be on the search committee, which includes former Gov. Matt Mead.
More than eight months on, the board has still yet to release any information about the Nichols' decision. For her part, Nichols has continued to plead ignorance in court filings, as part of a lawsuit filed by news outlets including the Star-Tribune to shake loose records about her dismissal.
Though information appears unlikely to be offered willingly by the university, the search for Nichols' replacement continues. The target set by the board members is to make a hire in early March, with publicly identified finalists touring and interviewing on campus in February.