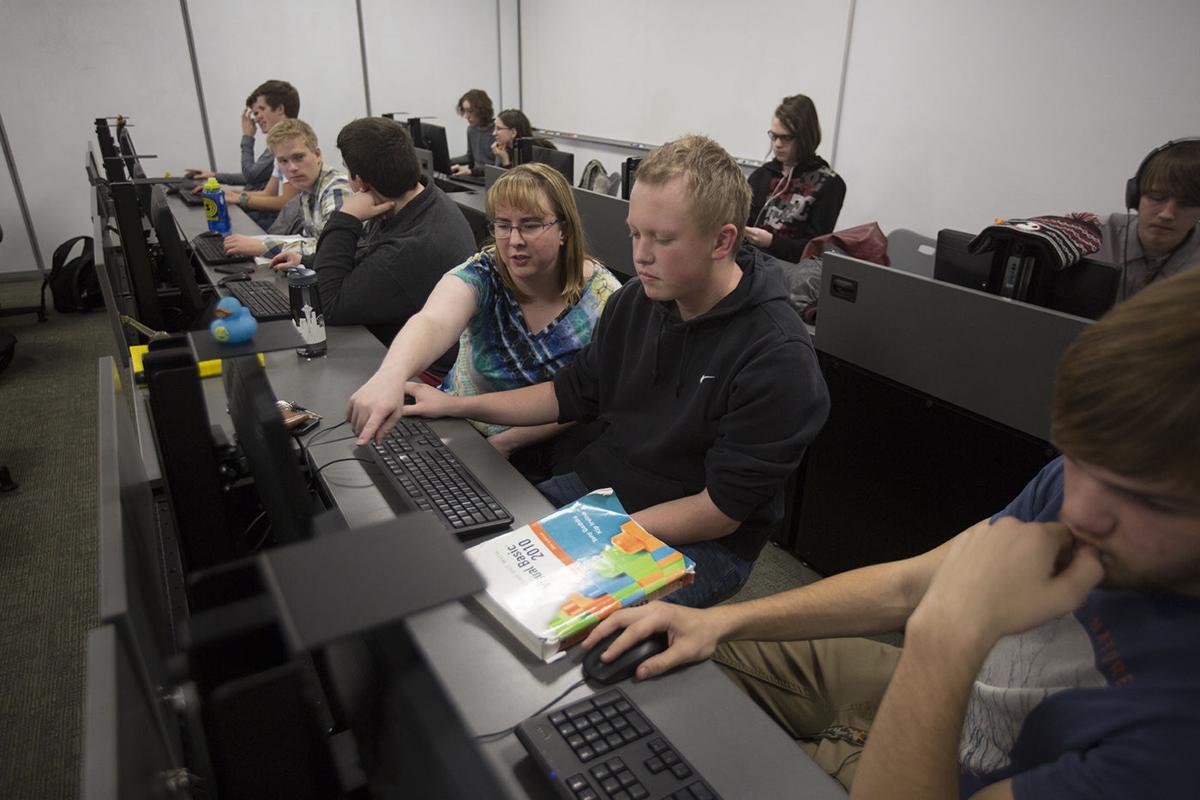 Wyoming is instituting a COVID-19 testing option for teachers as they prepare to return to the physical classroom this fall, Gov. Mark Gordon announced in a press conference Wednesday.
The program will function similarly to the state's testing plan for long-term care facilities.
When that plan was implemented in May, State Health Officer Dr. Alexia Harrist described it as a "proactive" testing program meant to find cases before sparking another outbreak.
A portion of teachers will be tested at regular intervals, which Gordon said will help monitor infection rates and "more appropriately, we want to make sure teachers know they have access to and feel comfortable coming back to school."
Districts will be able to opt-in to the program, Gordon explained, adding details are still being worked out.
While it's still unclear how closely the testing protocol for teachers will mirror that of long-term care facilities, for the latter, the program has functioned by collecting samples for testing from 20 percent of staff members and residents every two weeks at facilities without any positive COVID-19 cases. For facilities with identified cases, staff and residents are tested weekly until the ongoing outbreak disappears, Harrist said in May.
State Superintendent of Public Instruction Jillian Balow also spoke at the press conference, but did not address the testing program. She did, however, speak on the state's efforts to return districts to in-person schooling.
The state is requiring schools to develop plans with at least three tiers, ranged for various outbreak levels. Balow said Wednesday more than half of the state's 48 school districts' plans had been approved and most schools were starting in Tier 1, the phase nearest standard operations.
A final draft of that plan has yet to be voted on by the board of trustees.
Follow local government reporter Morgan Hughes on Twitter @morganhwrites
Be the first to know
Get local news delivered to your inbox!