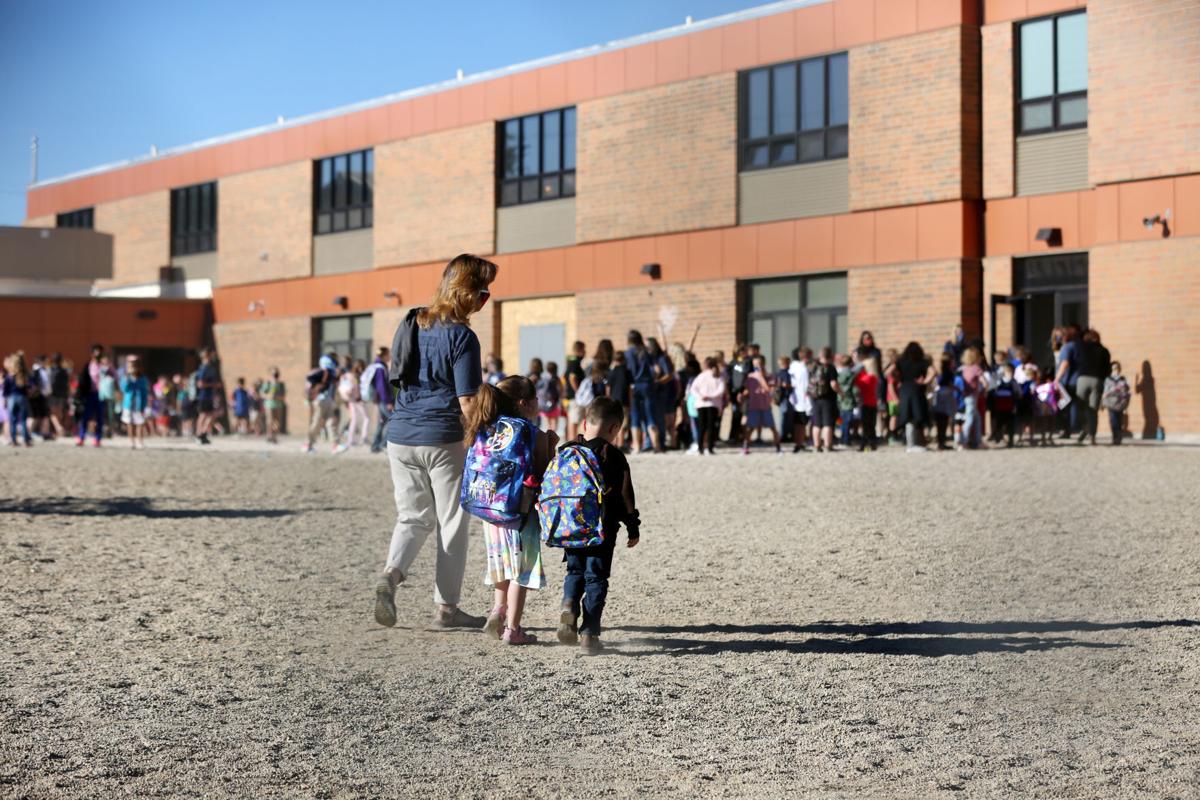 Natrona County School District should keep schools open amid the ongoing surge in COVID-19 cases, health officials told the school board during a meeting Monday. 
"If we close the schools, we fear we would have an increase in cases," said Casper-Natrona County Health Department Executive Director Anna Kinder said. "We would see an increase in what is going on in the community, it would really severely damage our workforce."
Kinder spoke to the board Monday alongside Wyoming Medical Center chief of staff Dr. Andy Dunn, commending the district on its pandemic protocols. 
"At school, we know that people are social distancing or required to wear a mask," Kinder said. 
She did say she knows students are going to school sick, and parents are going to work with symptoms. 
"We know a lot of people aren't following the quarantine and isolation orders," she said, adding it's become a near daily issue.
Still, she and Dunn said the district had done everything it was supposed to and was not showing signs of undue transmission in schools. 
President of the Natrona County Education Association Dirk Andrews during the board's Nov. 9 meeting asked what would result in school closures, saying staff were overwhelmed and needed answers. 
"The staff in this district are drowning, and we're begging for your support," Andrews said at that meeting, explaining that teachers were working without planning periods and special education instructors were adding new students to their caseloads to cover for colleagues. 
Superintendent Mike Jennings has repeatedly said the school district has no plans to close schools, repeating that Monday, adding data shows no need to: transmission in classrooms is rare, health officials have confirmed. 
But staff and students are becoming exposed outside the classroom, at family gatherings and public outings. 
The school district Friday reported 921 students and 151 staff were quarantined over the previous two weeks from exposures to positive cases. Jennings said Monday 154 staff were quarantined and 112 students were on a remote learning plan.
"We are being impacted," Jennings said Thursday. "At some point, where we can't cover a classroom or classrooms within a building, we will have to shut it down. That is not the case right now. But that could happen in a week, it could happen in two weeks, it could happen in three weeks.
"But if we do our part in slowing the spread, then I believe that we will be able to keep schools open," he added.
Kinder did address the massive burden of contact tracing, and that delays do cast some uncertainty over whether transmissions are occurring in schools. She added that a pattern in testing data would likely emerge if that were the case, though. 
Photos: Casper students head back to school
Follow health and education reporter Morgan Hughes on Twitter @m0rgan_hughes