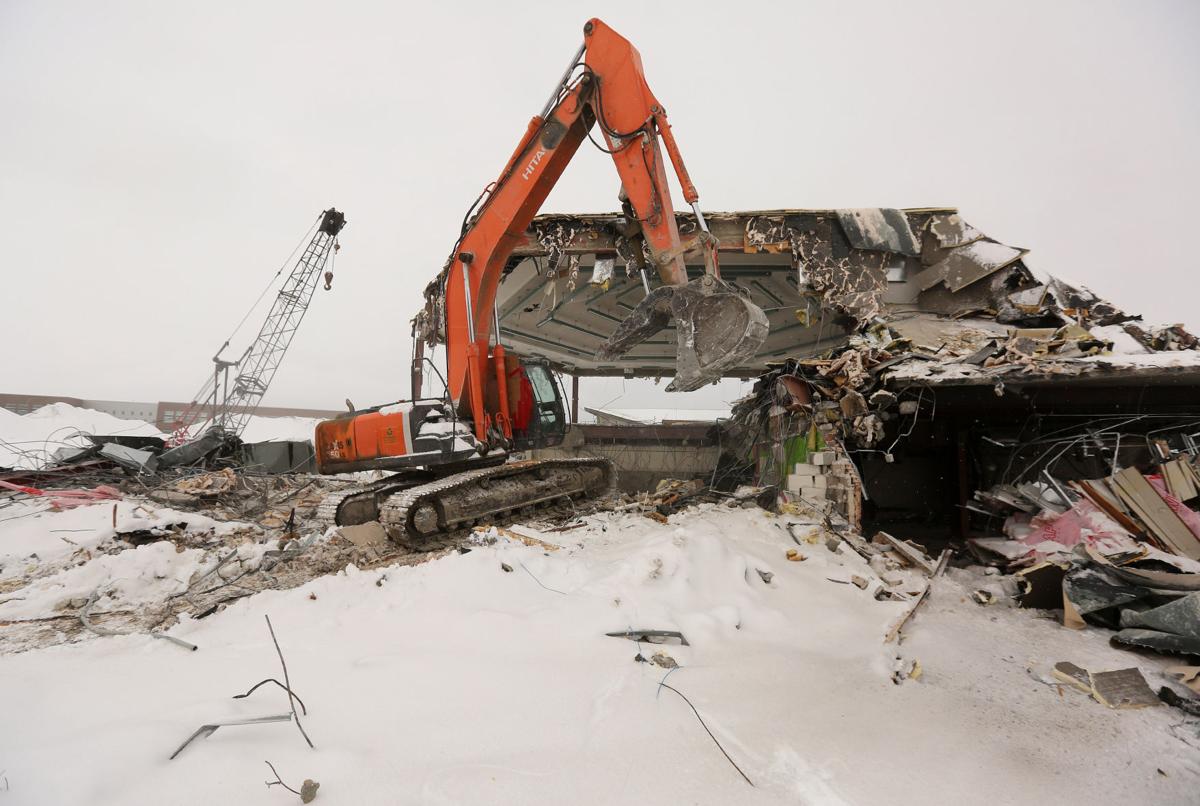 State lawmakers recommended diverting money to pay for the maintenance of Wyoming school facilities Monday, the first major move toward bridging one of the large funding gaps facing education here.
The members of the Select Committee on School Facilities voted to back a proposal that would use a percentage of state mineral royalties to pay for school maintenance and construction, while also diverting the 1 percent severance tax to that end. The money will go toward preserving the state's more than 24 million square feet of education facilities, part of officials' shift from building amid dwindling funds and after years of construction.
The recommendation — which would fill the sizable hole left by the disappearance of coal lease bonus money — will be sent to the Joint Appropriations Committee for further consideration.
Speaker Steve Harshman, who together with chairman Tom Walters brought the recommendation to the committee, said that diverting the two revenue streams can bring about $260 million per two-year budget cycle, which would be enough to pay for school maintenance's annual cost of roughly $100 million.
The annual costs for all state facility maintenance is about $260 million, Harshman said. The two revenue streams, if diverted together, would be enough to pay for all of it.
"Anybody going to vote for tax increases for $260 million?" Harshman asked his colleagues. Tax increases have been one proposed — though unpopular — route for filling education deficits. "I don't think so."
Palatable approach
Since at least December, Harshman has supported a broad approach to tackling the state's funding issues. Diverting revenue is part of that effort, a move that may prove more palatable to both cut-leery educators and tax-averse lawmakers.
Still, diverting the severance tax in particular is an easy prospect only compared to raising taxes. Sen. Bill Landen, a Casper Republican and the vice-chairman of the committee, said after the meeting that he didn't know if the recommendation would receive support from the appropriations committee. But, he said, it was an important, needed step.
"It was our feeling — the chairman and I in particular — that we should not suggest a budget going forward without some remedy as to where the revenues would come from," Landen said after the meeting.
The proposal's approval came less than a week after new state revenue projections suggested the state's two-headed educational funding crisis may not be as severe as previously thought. The revenue report, released by the Consensus Revenue Estimate Group, projected more than $64 million in additional funding to education accounts. It's an especially significant projection given the dire outlook that Wyoming's schools have been facing.
A little less than a year ago, a state report estimated the day-to-day operations of schools faced a deficit of at least $700 million a year starting next summer. State construction and maintenance funding — paid for heavily by bonus money, which has dwindled to nothing — was also in trouble.
But as the economy has slowly improved and the Legislature has made changes and implemented cuts, the deficit has shrunk. Matt Willmarth, an education funding expert with the state's Legislative Service Office, said last week that the last, pre-CREG numbers suggested the deficit was around $430 million a year for operations and less than $100 million for maintenance.
Now, in light of the CREG report, the operations deficit may be down to roughly $340 million for the coming two-year budget cycle, Willmarth and Landen said after the meeting. Construction and maintenance is about $90 million a year.
Addressing shortfalls?
Still, there still remains the struggle of filling those (albeit smaller) shortfalls. Monday's recommendation is the first substantial step taken to change how either the maintenance or operations is paid for. But whether that proposal is picked up and advanced by the appropriations committee when it meets again in December is unclear. Landen is a member of that committee and said he wasn't yet sure if he would support the diversions.
For operations, the future of funding is even less certain. Lawmakers are currently in the process of examining the state's education system, a review that could cut the deficit further. But, officials have noted, it also could increase how much the state must pay for education.
In any case, many lawmakers have said they will to wait until that review is completed before they consider how to foot the bill — likely a prudent choice, given how the price tag could change. Still, tax increases and further cuts are both common topics of debate.
The new state revenue numbers didn't seem to change the landscape of that argument: Landen said Monday that in light of the CREG projections, he was even less inclined to support a tax increase to fund education. Last week, Boyd Brown — the superintendent of Campbell County School District — said the figures showed that lawmakers didn't need to cut anymore.
Follow education reporter Seth Klamann on Twitter @SethKlamann