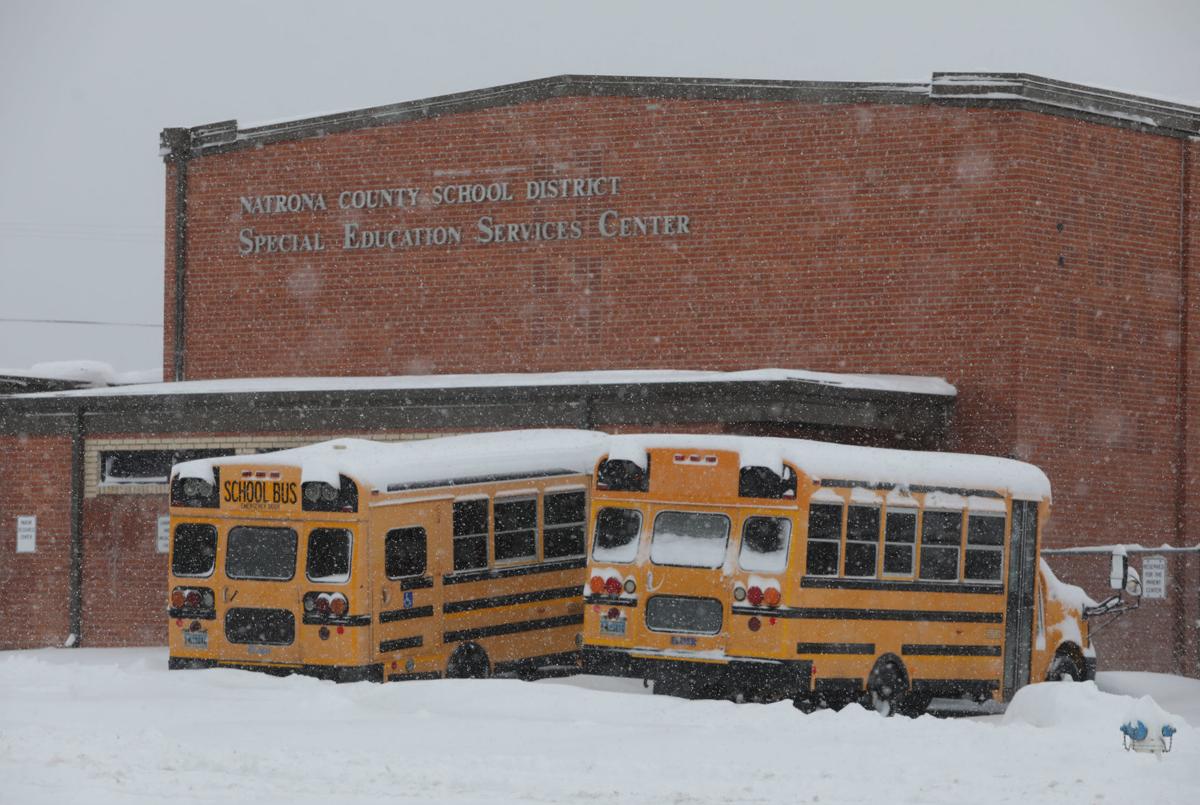 Lawmakers last week took a first step to removing a cap on special education funding in Wyoming, as they continue to consider whether to join the rest of the country in billing Medicaid for some services provided to students here.
Currently, Wyoming is the only state in America that doesn't seek Medicaid reimbursement for special education services. The Legislature has repeatedly discussed whether to begin doing so, though those efforts have stalled. A budget amendment passed earlier this year required policymakers at the health and education departments to look into it.
According to a proposal presented to the Joint Education Committee last week, the state would gain more than $2 million in federal Medicaid dollars within the first few years of program. That number would rise to about $2.7 million annually, or $5.4 million per two-year budget cycle, which is the way the state prepares its budget. Per the proposal, the state would have one single Medicaid billing vendor, and each of Wyoming's 48 school districts — or those with enough Medicaid-eligible kids — would bill via that vendor.
Not all of the districts would qualify, at least not under the proposal presented last week. The Education Department estimates that there were nearly 13,200 special education kids enrolled in Wyoming public schools last year, about 14.2 percent of the total enrollment. But fewer than 5,000 students receive services that could be reimbursed by Medicaid.
The committee seemed generally agreeable to the idea. Though they took no action, the plan proposed by the health and education departments was mainly met with support. There were questions about how much support staff the smaller districts would need to run the program, answers that would need to be smoothed out depending on how many districts have enough Medicaid-eligible students.
You have free articles remaining.
Sen. Lynn Hutchings, a Cheyenne Republican, asked why the state didn't just continue to pay for special education itself, rather than using federal dollars.
That drew some confused looks, both from the policymakers presenting the proposal and Hutchings' fellow lawmakers. Sen. Hank Coe, a Cody Republican and the co-chair of the committee, explained that using Medicaid reimbursements will save the state money, allowing it to help offset some of the deficit while joining in something the other 49 states are now doing.
Indeed, $5.4 million is nothing to sneeze at, especially for a school funding system that continues to face a $250 million annual shortfall. Lawmakers have long sought to find ways to save money with special education. It costs more than $240 million a year, a number that continues to climb. But cutting the funding is both legally dicey — federal law requires a "maintenance of effort" — and politically shaky.
In an effort to curtail spending, the Legislature in 2018 passed a law that capped special education funding for this academic year and the 2020-21 year. However, that cap has already resulted in a $325,000 deficit in special education funding, state officials told the Joint Education Committee last week.
Among educators, the cap is wildly unpopular: Jeremy Smith, an administrator in Sheridan County School District No. 1, told the committee that the cap was "dumb" and "a bad idea."
While that drew some laughs from the committee, the lawmakers indicated that they agreed: They voted unanimously to get rid of the cap for next year, while continuing to keep a fund of $2 million for schools to tap into should they run over their "capped" special education dollars.
The cap represented the most significant effort by lawmakers to limit special education funding. Voting to kill that cap indicates that the legislators are looking at the Medicaid proposal as a way to continue to save money, albeit without curtailing what districts can spend on their special education kids.
Follow education reporter Seth Klamann on Twitter @SethKlamann