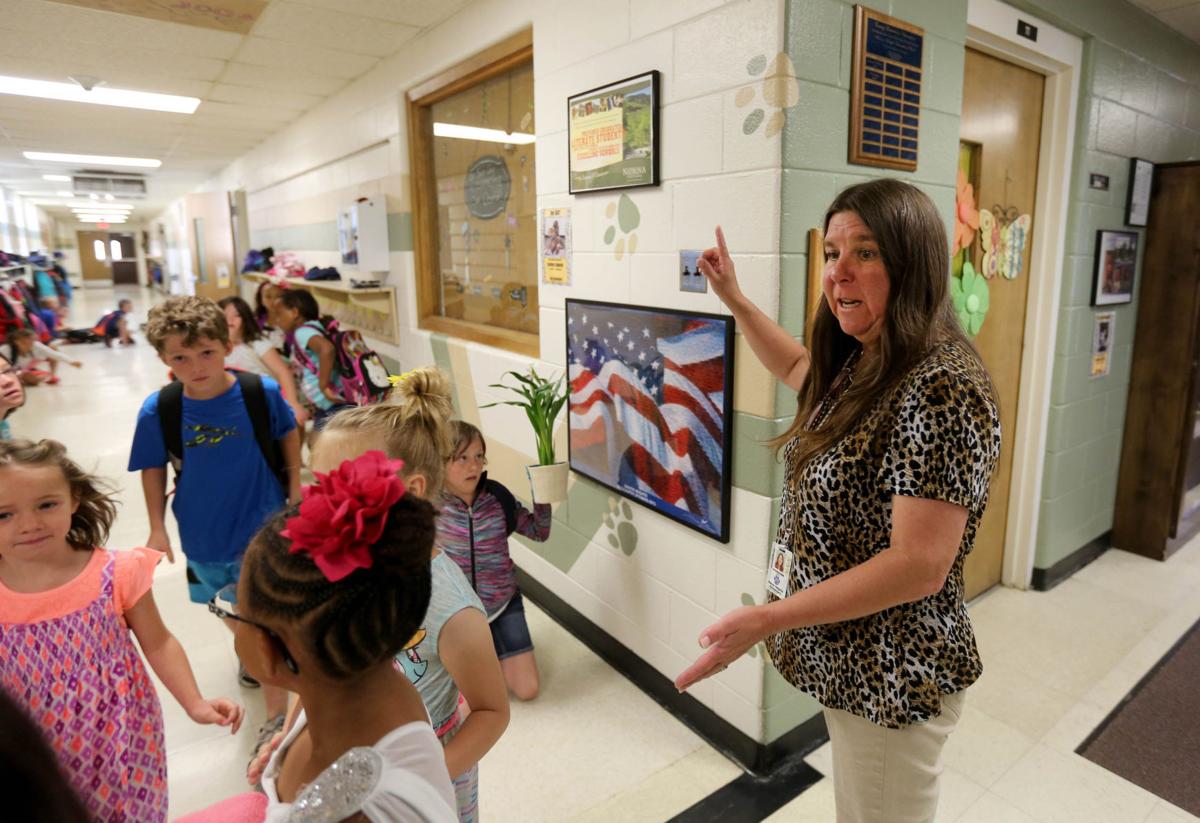 Lawmakers will discuss draft legislation today to cut more than $16 million from schools and to add computer science to the state's educational program for all students.
The slew of proposals — lawmakers have six draft measures on their agenda — come as the Joint Education Interim Committee works to have bills ready for the entire Legislature, which will meet in February.
Four of the seven bills form the committee's attempt to satisfy the top priority assigned to it by legislative leaders: examine school finance (though to a much lesser degree than the lawmakers on the recalibration committee). Three of those four have the most sizable ramifications.
The first, titled "school finance amendments," would make a number of adjustments to education funding, which — taken together — would cut roughly $16.3 million from schools. Some of the changes in the bill are relatively minor — such as barring districts from leasing buses.
Others have larger implications. For instance, the bill would alter how schools calculate their enrollment, which is the driver of how much money school districts receive from the state. Right now, average daily membership — or ADM, the specific calculation of enrollment used by the state to determine funding — is determined on a school-by-school basis.
That becomes confusing because the state allows schools with falling enrollment two choices to blunt the loss of students and loss of dollars. The school can choose to calculate their ADM based on the average of the past three years, or it can choose to use last year's ADM.
Essentially, schools with fewer students are given the opportunity to choose the most favorable measurement of their enrollment to protect their funding.
But because that happens on a building-by-building basis, one school can be calculating on a three-year average while another can count by its previous year, which can then mean some students who change schools are counted more than once.
It's confusing. But the bill would require the decision — three-year average versus previous year — be made on a district level, bringing uniformity between individual schools. That change would save the state more than $10 million a year.
Another change in the measure would eliminate extra compensation payments to teachers. Under current law, districts can pay teachers — either through bonuses, housing stipends or a combination — to live in more unique locations. That would cut $2.35 million. A change to how groundskeepers are calculated for site maintenance would bring more than $3 million back to the state.
Health insurance
While the exact impact of the school finance bill has been calculated, the two other significant funding-related measures that the committee will look at are less clear in what effect they could have on district dollars.
Along a point of interest for some legislators, including education committee co-chairman Hank Coe, health insurance is currently provided for in the funding model but is not necessarily tied to its actual use. To use a fictional example: A district could be receiving $2 million for health insurance while its employees may be spending only $1.5 million on those associated costs.
The bills would seek to change that. The first would require that districts offer employees health insurance through the state's health plan. Currently, only one district — Natrona County — does so.
The second bill would require that funding for health payments be closer pegged to the number of employees actually using it.
Legislative staff have said the fiscal impact of these changes is unknown.
Computer science
To get computer science into the educational program, the bill would add it and computational thinking into the common core of knowledge and common core of skills, respectively.
Computer science could also stand in for math in the Hathaway Scholarship success curriculum, though only if it is not used as a stand-in for one year of science as a graduation requirement.
The bill would also allow districts to use some funding for professional development related to teaching computer science.
Elsewhere
The education committee will also consider a bill related to accountability in alternative schools and a bill that would cut state funding for charter schools.
All of the bills are in their earliest stages. Though lawmakers have discussed the ideas on a broad level and then directed legislative staff to draft legislation around those discussions, this will be the first time they've been in actual bill form. Lawmakers may amend them to pieces, tweak them slightly, move them on to the entire Legislature largely intact or table them.
Follow education reporter Seth Klamann on Twitter @SethKlamann
Be the first to know
Get local news delivered to your inbox!