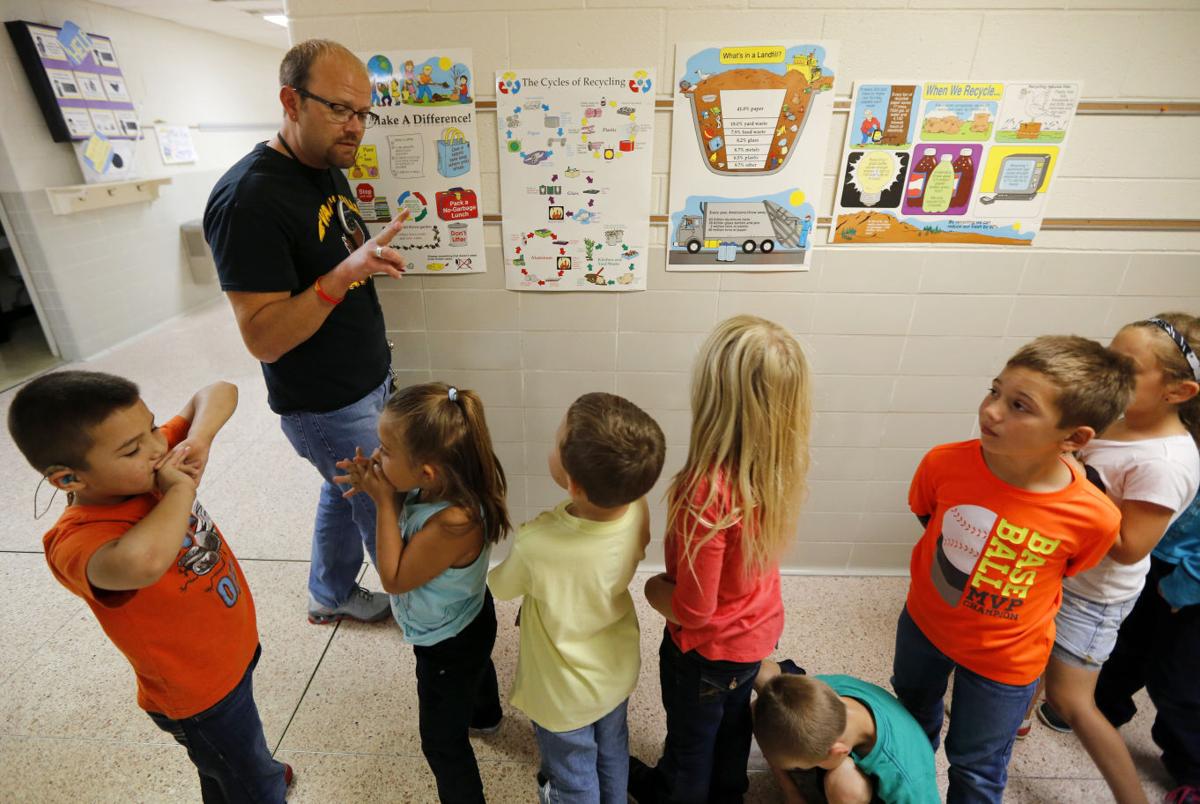 President of the Natrona County Education Association Dirk Andrews pleaded with the district's Board of Trustees on Monday for better transparency and communication about rising COVID-19 cases among students and staff in the district.
"We're begging for answers and, to be blunt, we're scared," Andrews said. "No one is listening to us or giving us concrete answers."
He asked specifically what would be the rate of community spread that pushed the district to switch to entirely remote learning.
Andrews also took issue with the district's Friday announcement that it would no longer provide daily updates on the number of COVID-19 cases within the school district. The district announced the change in a news release, saying, "As a result of the magnitude of COVID-19 quarantines and isolations throughout the community, NCSD will no longer be reporting daily updates of student/staff COVID-19 positives within the school environment."
Students and staff who contract COVID-19 are not becoming infected at school, the district and the Casper-Natrona County Health Department have maintained, but the increase of COVID-19 in the community at large is translating to more cases among district staff and students.
Indeed, virus cases in Natrona County and statewide have surged since late September, reaching a nearly exponential climb in recent weeks. As of Monday, more than 1,000 COVID-19 infections were active in the county, and more than 7,000 were presumed or confirmed active statewide. A month ago, the latter number hadn't exceeded 1,500.
The district will instead provide a weekly update on the number of COVID-19 infections identified within schools. But the daily update was a crucial tool for educators, Andrews told the board Monday.
"Sometimes that daily update was the thing that helped a staff member with severe anxiety get up and go to work that day. Just knowing that the cases were not rising in their schools eased their minds about walking into their building each day," he said. "We need to remain transparent about the reporting of COVID-19 cases."
Andrews said there are educators in the district who have forgone their planning periods for weeks because they're filling in for other teachers who are out sick or quarantining because of COVID-19 exposure.
He said teachers are having to clean more because custodial staff members are also out, and that special education providers are having to take on larger caseloads because of staff shortages.
"The staff in this district are drowning, and we're begging for your support," Andrews said.
Following Andrews' comments, members of the board acknowledged the stress teachers and other staff are under. One board member said there would likely be a threshold that would shift classes online but that district Superintendent Mike Jennings would have answers on those questions in coming days.
Follow health and education reporter Morgan Hughes on Twitter @m0rgan_hughes
Concerned about COVID-19?
Sign up now to get the most recent coronavirus headlines and other important local and national news sent to your email inbox daily.