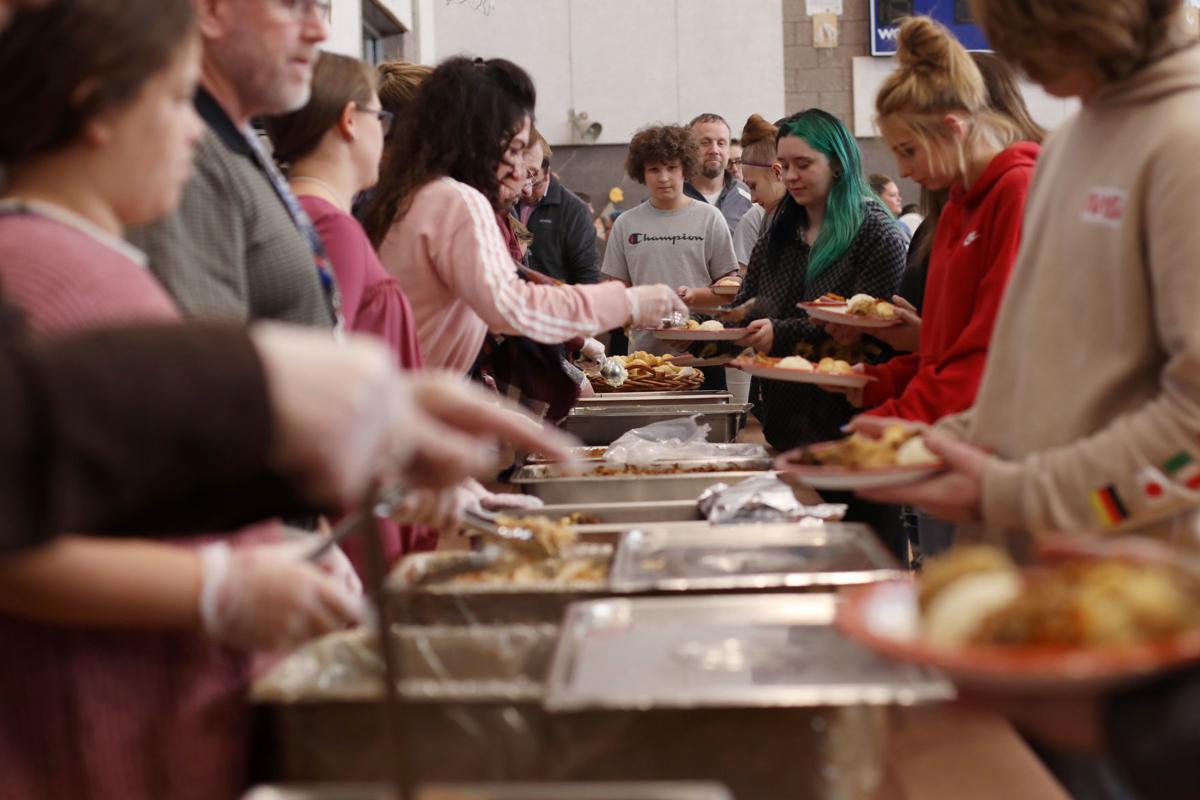 For the latter half of this decade, there was little good news when it came to finances or enrollment in the Natrona County School District.
The graduation rate here was ticking up, test scores were improving, a massive round of construction — exciting in its own right — was nearing an end. Then the bottom fell out on the state's economy in 2016. Hundreds of families fled the state in search of work elsewhere, taking with them their public school students.
Even on its surface, losing students isn't a positive development. But it's especially grim in Wyoming, where the funding model centers around enrollment. When enrollment drops, that's probably because the economy is doing poorly. And if the economy is doing poorly, then it's likely schools are going to lose funding because of dropping revenues, too.
But if drooping enrollment is grim in Wyoming, it was especially grim in Natrona County in 2016, precisely because of that recent wave of construction. The district wouldn't have been pleased to see students leave anyway, but when the state's second-largest school just finished building newer and bigger schools to accommodate an expected enrollment increase? Perfect storm, meet recently remodeled beach home.
Fortunately, it seems the storm has now passed. At its worst point, Natrona County had 700 empty elementary school seats. Coupled with cratering enrollment and budget cuts, the school board closed four elementary schools over the course of a year.
You have free articles remaining.
But enrollment has boomeranged to pre-bust levels. The 10-day count, posted by the district in mid-September, indicated the district had 13,304 students, a growth of 251 from a year before. Elementary students formed the bulk of the improvement, with 158 new faces. The number was much higher than even the district had expected: In April, officials told the school board that they were projecting a growth of just over 100 students and that there was still a decline in the elementary levels.
What's more, the district is expecting that positive trend to continue. There remains the possibility that the shuttered schools may reopen at some later date, though officials cautioned earlier this fall that wouldn't happen anytime in the near future. But the district is expanding Park Elementary and, at the start of this year, opened more kindergarten classrooms to make room for new students.
The enrollment picture is rosy all over. Pathways Innovation Center, the east campus facility that opened in 2016 to a fraction of its capacity, grew by more than 500 students to start this year.
Barring some unforeseen circumstance that would hollow out enrollment again, the district should see solid funding bumps as its enrollment strengthens again.
The Natrona County School District is led by cautious officials. But the enrollment turnaround has been remarkable. It's also a welcome respite from the leaner years, where the district had to find ways to cut its own budgets and fill schools.
Complete coverage of the last day at four closing Casper schools
Stories and photos produced by the Star-Tribune chronicling the final day at Mountain View, University Park and Willard elementaries and Frontier Middle School. All four are being closed by the Natrona County School District as a cost-saving measure.