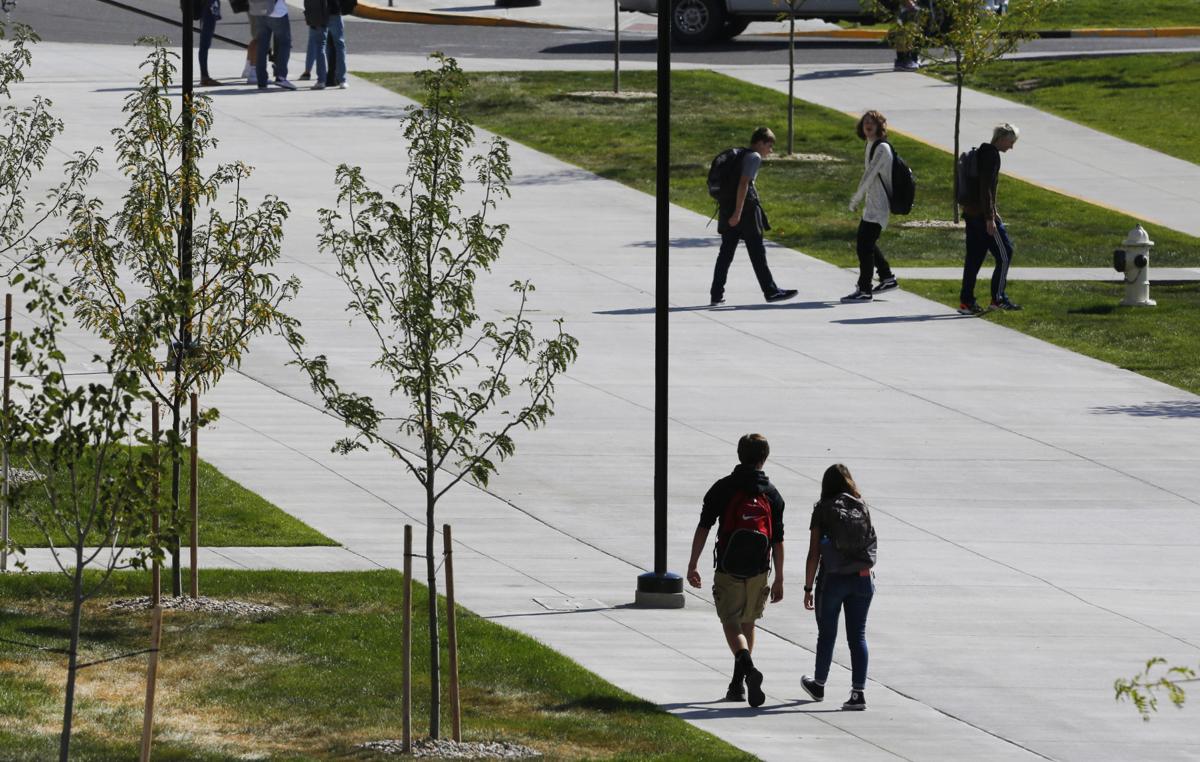 Natrona County School District administrators reassured the school board Monday that the county's high schools had made gains over the past year, despite none of them receiving high overall ratings from the state's accountability model.
"When you break out the numbers, you can see we don't suck at everything," board member Debbie McCullar said dryly at Monday's meeting of the board's academic steering committee.
Last month, the state Department of Education released its school performance ratings. Each school in Wyoming is placed into one of four categories, depending on its performance: exceeding expectations; meeting expectations; partially meeting; and not meeting. Though the state overall saw more schools meeting and exceeding expectations, Natrona County saw a decline in both, though there were also fewer schools that failed to meet expectations at all.
The district's two large high schools — Kelly Walsh and Natrona County — were both rated as partially meeting. KW had that same rating last year, while the score was an improvement for NC. Midwest was rated as not meeting, while Roosevelt — the district's alternative school — was also rated as partially meeting.
The principals of the four high schools, along with district-level administrators, met with the board Monday to open the hood on the data and show that, despite the ratings, the schools had shown growth.
"It's very discouraging when it's reported that a school was partial last year and was partial again this year, when all of those needles moved," Superintendent Steve Hopkins said, adding that this "single status report ... doesn't come close to what the full story is."
You have free articles remaining.
It's true that Kelly Walsh and NC both made gains compared to last year. Indeed, both did better in the 2018-19 school year on nearly every single metric that the ratings are based on — except for graduation rate.
NC and KW improved in achievement, which is based on test scores; growth, which is based on each student's year-over-year testing improvements; equity, which measures the achievement of the lowest-performing students; and post-secondary readiness. NC frequently experienced improvement of more than 10 percent.
If the performance rating were based on those metrics, both schools would've been rated as meeting expectations. But both fell short of the statewide cut score for graduation rates of 85 percent. KW posted an 81 percent extended graduation rate last year, while NC had an 84 percent rate, likely its highest graduation rate ever.
There was less good news for Midwest. The school's scores often vary significant from year to year because its population is so small. The rural school either held steady or dropped in the various metrics that made up its score of not meeting expectations.
Shannon Harris, the principal at NC, said the growth NC and KW have made in their graduation rates will only make it harder to move those needles forward. Both schools have hit record grad rates in recent years, but she and Mike Britt, the KW principal, have said that the students who are still not graduating at the most challenging to meet.
District officials have been targeting an improvement to its overall graduation rate for years. By 2019, for instance, the district had hoped to reach an 85 percent overall rate, a benchmark it failed to meet. By 2024, in a new goal set earlier this year, the district wants NC, KW and Midwest to have a cumulative rate of 87 percent.
Elsewhere in the state, other high schools fell on either side of KW and NC, which are the two largest high schools in the state. Laramie High, for instance, met expectations, while Sheridan High exceeded them. Campbell County High didn't meet expectations, while fellow Gillette school Thunder Basin partially met the benchmarks. In Cheyenne, Central met expectations; East partially met; and South didn't meet.