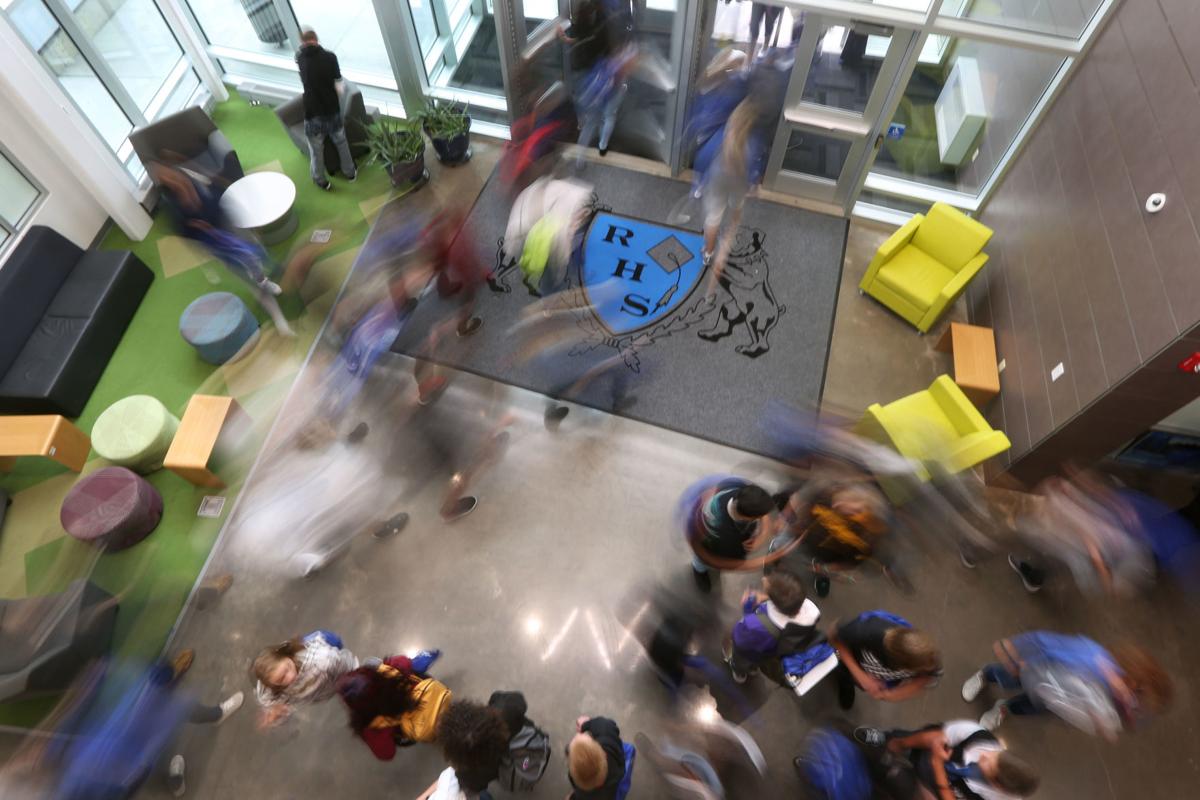 Roughly 13,000 kids and well over 2,000 teachers, administrators, custodians, counselors and other educators returned to Natrona County's schools Tuesday, where — for the first time in years — a cloud of budget cuts didn't overshadow the day's festivities.
This school year is the first for a capacity kindergarten class — so large that the district had to expand class sizes — and the last for Superintendent Steve Hopkins, who will retire in June after more than two decades in the Natrona County School District. It'll be the first year as a school board member for Casper native Kianna Smith and the beginning of another year for the rest of the board, all of whom have now been elected at least twice.
The leadership of the district otherwise remains largely the same as last year, which is to say it's still transitioning. Heading into the 2018-19 school year, several of 29 schools in the county had new principals, while a handful of senior administrator positions in the district turned over. Hopkins' retirement — and subsequent replacement by current human resource executive director Mike Jennings — means more change at the top is coming.
With the new leaders come other new faces. Likely the most noticeable are the school resource officers. As of now, the district has nine police officers stationed full-time within its schools, with sheriff's deputies serving the rural schools in the more far-flung parts of Natrona County. Two years ago, there were just two full-time student resource officers, stationed at the two high schools. Now, all three Casper high schools have their own officers, as do the middle schools. A 10th officer will be hired in the coming months, officials have said.
Even more noticeably, Tuesday was the first day in three years that Natrona County didn't start with fewer schools than it had ended the previous year. In June 2017 and 2018, the district shuttered five schools to cope with budget cuts, a result of the energy bust of years ago that cratered enrollment and budgets alike.
But looming concerns of budget cuts have stopped dominating board meetings and legislative agendas. Indeed, the board spent much of its summer meetings focusing on what to focus on this coming school year. That promises to be a lengthy list. To name a few: a continued emphasis on the Pathways Innovation Center, where enrollment has lagged the first three years; how to increase security; better professional development for teachers; and whether kids are getting enough playtime in kindergarten.
Elsewhere, Roosevelt began its first day as the county's only closed school, meaning that the district's alternative school now will accept students who meet a certain set of criteria and who are approved by the school's leaders. The goal, officials have said, is to better focus Roosevelt on serving the students who, were it not for the west Casper school, would not graduate.
All this happens as the board just set new goals for itself to reach by 2024. Three of those goals are expressly academic: better literacy testing, better school performance ratings and better graduation rates. If met, they would also all represent significant growth by Natrona County students.
To go with those goals comes a benchmark: Testing data released last week showed Natrona County students improved compared to last year but that students here still fell well behind their peers else in Wyoming.
Follow education reporter Seth Klamann on Twitter @SethKlamann
Be the first to know
Get local news delivered to your inbox!