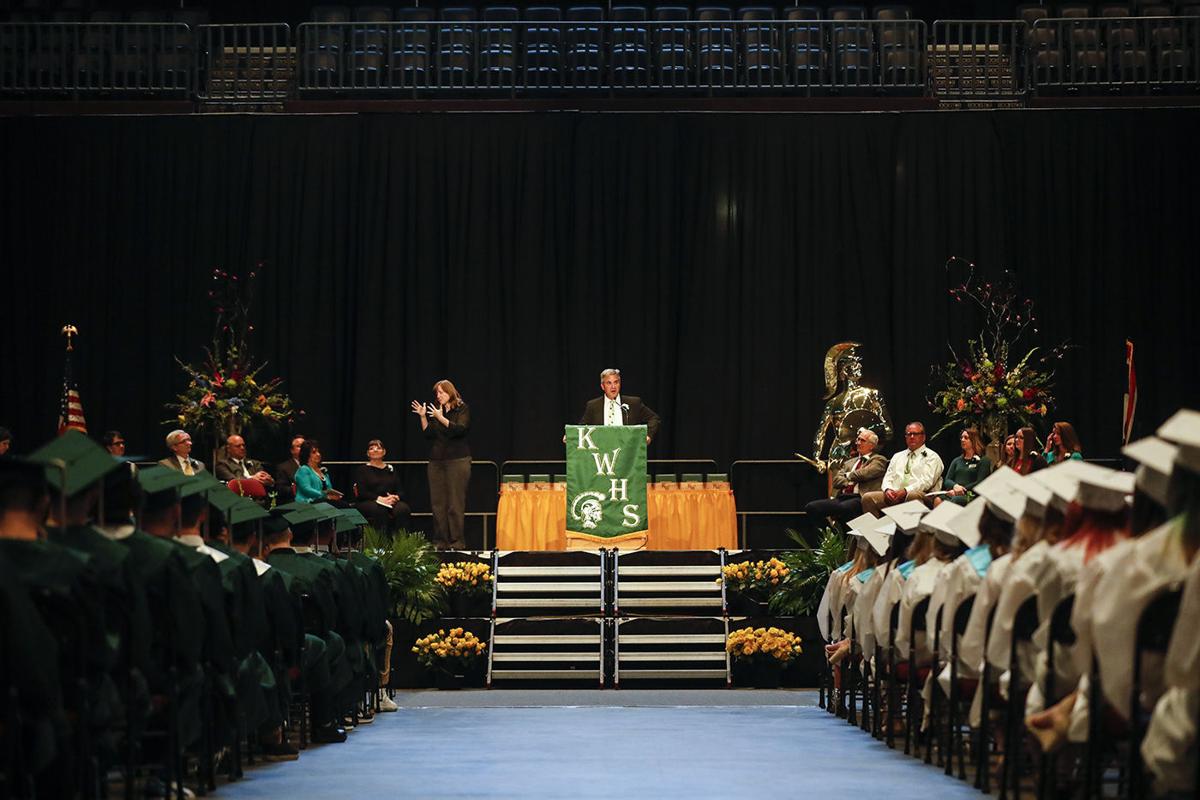 In an unusually heated debate Monday night, Natrona County school board members debated what legislative priorities to set ahead of a session that many fear will be heavy on cuts.
"It's not our job to find the money," board member Debbie McCullar said, in support of a resolution that would advocate for early childhood education.
"I'm just being honest, I'm not going to advocate the Legislature spend more money right now when we don't have funding for our current system," said fellow trustee Dave Applegate.
At its pre-meeting work session, the board discussed which of the Wyoming School Board Association's resolutions to support. The resolutions, if approved by the broader school board association later this month, will then be carried forward as priorities of the organization during the session. McCullar has long been the Natrona County board's representative with the statewide association, and she led the debate Monday night in supporting many of the resolutions.
But time and again, the threat of cuts torpedoed broad legislative proposals. Applegate said he personally supported early childhood education and more funding for school security and safety. But he repeatedly questioned where the money to fund those proposals would come from.
It's not a baseless question. While the state's education system is not in the dire straits it was just a few years ago, projections from earlier this year estimate Wyoming still has a $250 million deficit when it comes to school funding. With a bleak financial outlook presented to lawmakers in recent weeks, many legislators have said they expect a tough legislative session ahead.
You have free articles remaining.
Still, despite Applegate's apparent pragmatism, other members of the board argued that the district should throw its support behind measures that would benefit Wyoming's schools and that it was the Legislature's job to fund them.
When Applegate said he couldn't support a resolution to increase funding for school safety because of his concerns about funding, McCullar quipped that he had loudly supported spending $770,000 for a bridge at Natrona County High that was billed as a safety and security project. Applegate said that was different because the $770,000 was already in district coffers, while the resolution had no such funding stream attached.
"I think (the school boards association) constantly asks for more, more, more," Applegate said. As the argument continued, he told McCullar not to put words into his mouth and that he supported the resolutions broadly.
He added that while he wouldn't support asking the Legislature for more money, he did support raising Wyomingites' taxes to better fund the Equality State's schools.
That, too, is a discussion that will likely be repeated when lawmakers gather early next year. Wyoming's schools have for much of this century been dependent on a funding model that's primarily been covered by the mineral industry. But with the decline of coal, that system is looking increasingly vulnerable.
After other board members again said the resolutions were just an effort to give the Legislature a sense of school boards' priorities, Applegate said he would support them if they were cost-neutral.
"I generally feel the Legislature provides us with the resources we need and we allocate as appropriate," he said. "I'm not a big fan of us going and asking our Legislature for more money."
In the end, the board supported two resolutions that would outright or likely call for more funding — the school safety measure and one advocating for access to pre-kindergarten programs. The board rejected a third, supporting early childhood education, after debate about costs. The board also rejected a proposal to increase the dropout age from 16 to 18, and supported resolutions relating to school safety confidentiality and a reduction in statewide testing.