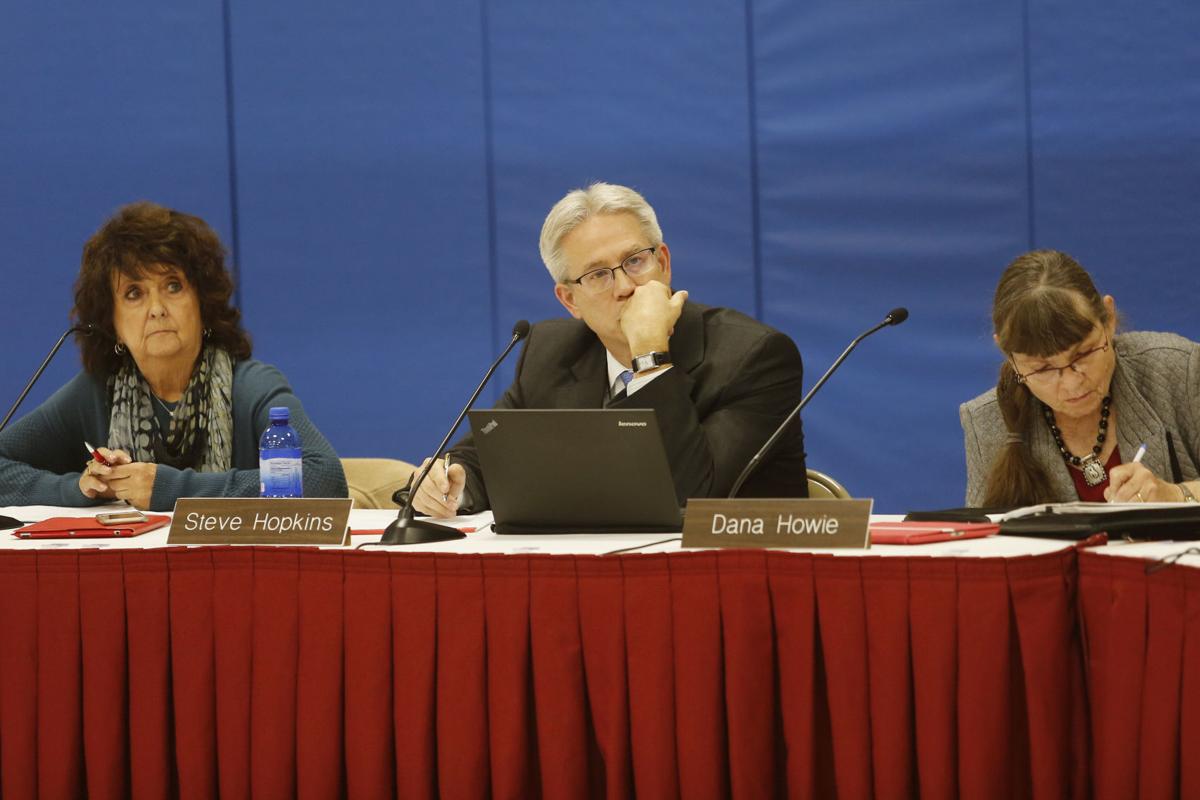 The Natrona County school board elected to largely stick with its leadership Monday night.
Rita Walsh will remain chairwoman for another year, with Dana Howie continuing to be her vice chair. Ray Catellier will stay in his position as treasurer. The only change was Dave Applegate, who served as chairman several years ago, being elected clerk; another former chairman, Kevin Christopherson, had held the position for the past year.
You have free articles remaining.
He joked that he was giving it up because "Dave wants it really bad."
Trustee Debbie McCullar proposed the slate — with support from Christopherson — and said it was keeping with the board's tradition of maintaining the same leadership for two years. Christopherson served as board chairman until last December, when his then-vice chair, Walsh, was elected chairwoman.
The meeting was also the first for Kianna Smith, who was elected to the board last month. Smith is a recent college graduate and an alumna of Natrona County High School. She joins a board that's remained largely stable for several years. The newest members, Smith and Angela Coleman — elected in 2016 — both replaced trustees who didn't seek re-election.
In the November election, incumbents McCullar, Applegate and Clark Jensen were all returned to the nine-person board that governs the second-largest school district in Wyoming.
Follow education reporter
Seth Klamann on Twitter
@SethKlamann