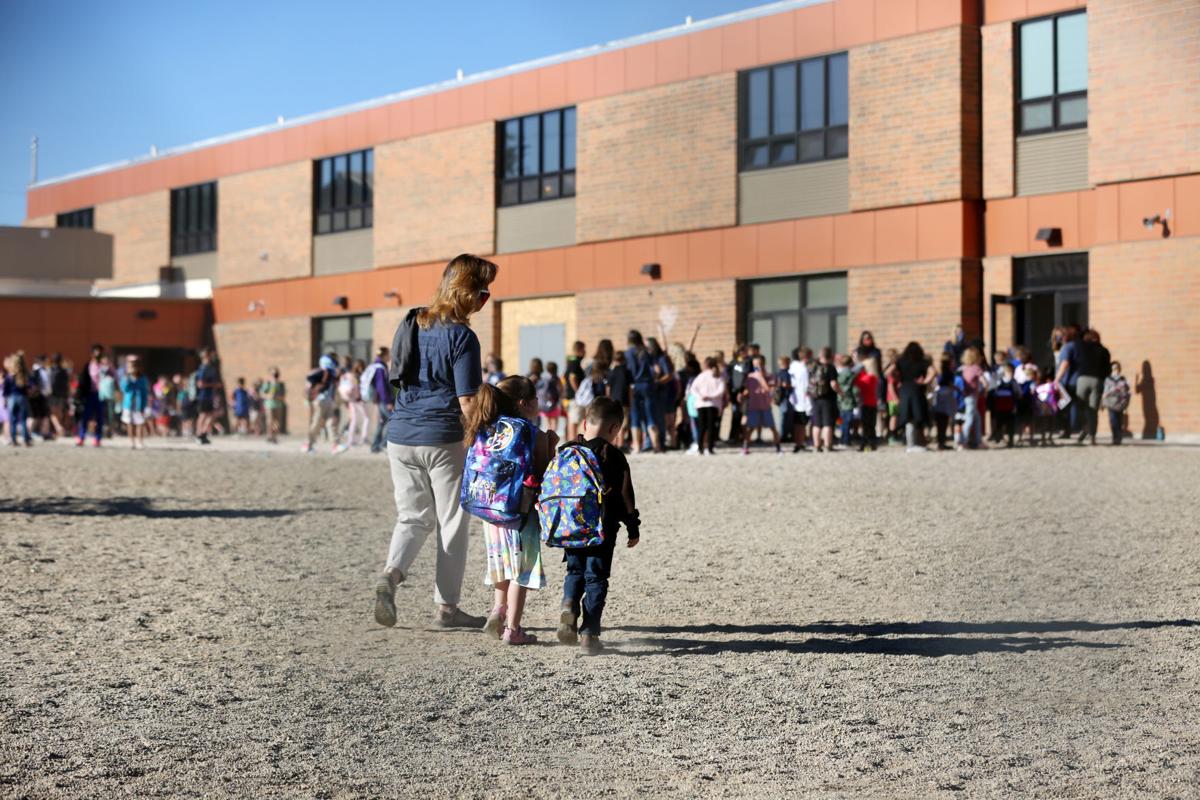 The Natrona County School District stands to lose $18 million from its annual budget, depending on what the Wyoming Legislature decides as it meets over the coming months.
District Superintendent Mark Jennings presented the budget outline to the board of trustees in a meeting Monday. That outline paints a better picture than an early proposal from the Legislature's Select Committee on School Finance Recalibration, which in September asked districts what a 16% cut from the school foundation fund would look like.
The board estimated at the time that proposal could cost the district $32 million and eliminate between 331 and 384 positions.
Jennings did not present new estimates for how many staff could be affected under an $18 million cut. That reduction includes a $13 million cut from the school foundation fund — which provides block grants to every Wyoming school district — and an estimated $4 million loss from reduced enrollment.
A $13 million cut constitutes about 6% of the district's general fund budget. An $18 million cut represents 8% of that budget.
While Jennings didn't provide new staffing estimates, he did say any serious cuts would likely come from employees, as personnel makes up 80% of the district budget.
For reference, he said in 2015, the district cut $12 million from the budget over three years. That resulted in 130 lost positions, which he said have not been reopened.
Jennings also proposed eliminating $1.5 million from a variety of school programs, including a 33% cut to the district's school resource officer program, a 28% cut to a fund for out-of-district special education needs and the complete elimination of We Read, a program that gifts one book a month to students in kindergarten through the third grade.
Jennings explained the proposals aren't final but added the majority of cuts identified in those programs come from surplus funding those accounts typically have.
The school foundation fund is how Wyoming upholds its legal obligation to provide every student an equal and "adequate" education. The program guarantees a degree of funding to every district in the state, depending on things like enrollment, transportation costs and special education needs.
As the second-largest school district in the state, the Natrona County School District receives a large sum from this program — just over $142 million in fiscal year 2020, or just under half the district's budget.
That fund is in better shape than anticipated in the spring. In May, the Consensus Revenue Estimating Group estimated a $500 million shortfall for the School Foundation fund, amid the ongoing pandemic and declining energy revenues. The picture brightened slightly in October, when that same group revised their estimate to about $310 million, after higher-than-expected sales and lodging tax returns over the summer.
The newest iteration of that report, published Tuesday, shaves off $31 million in total anticipated losses to that fund — and improvement of $10.6 million for the remainder of this biennium and $20.3 million in the next.
The legislature's Select Committee on School Finance Recalibration moved a bill forward in December that cuts $100 million from that fund. The bill still needs to be approved by both chambers of the Wyoming Legislature, which convened Tuesday but has yet to start discussing bills.
Follow health and education reporter Morgan Hughes on Twitter @m0rgan_hughes