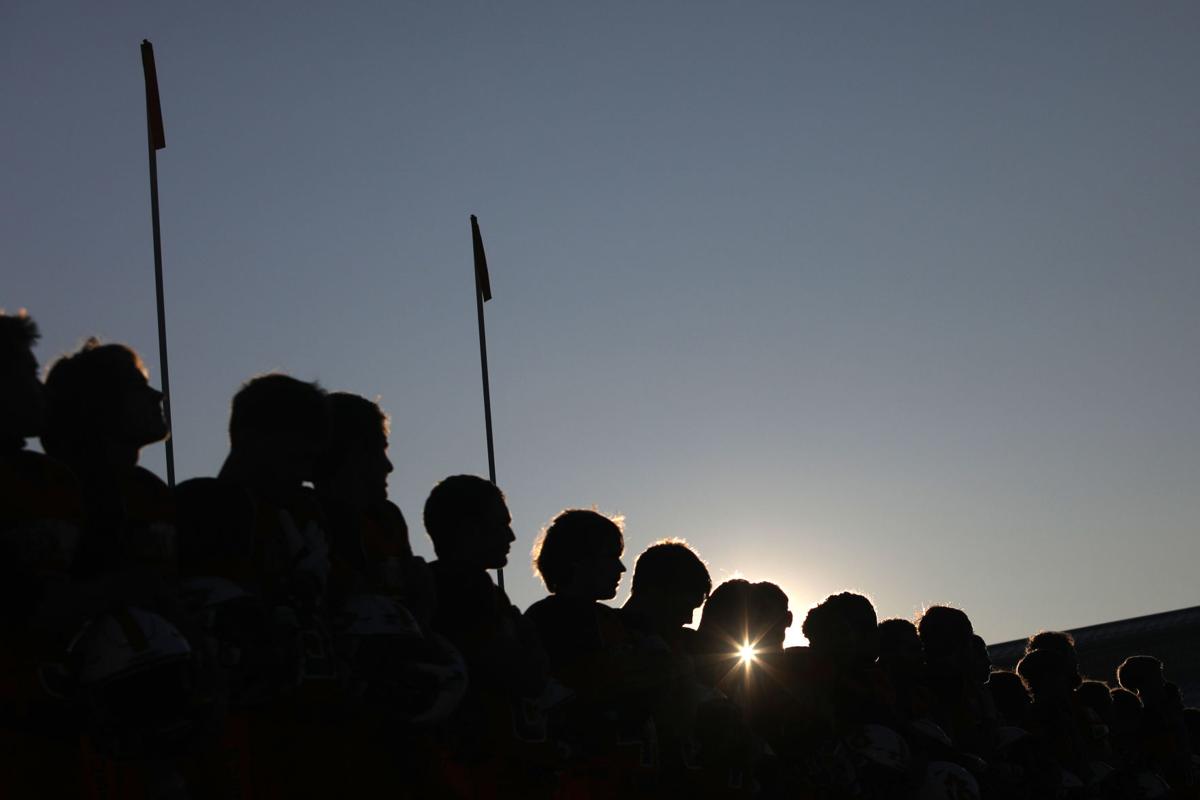 Nearly twice as many spectators will be allowed to attend this year's Oil Bowl, the showdown between the Natrona County and Kelly Walsh high school football teams, thanks to a variance order approved by health officials.
Under state health orders, attendance at football games — and any other outdoor event — would be capped at 1,000 people (or 50% of the stadium's capacity). For the Oil Bowl, that number will now be 1,800. The Natrona County School District will require attendees to wear masks and socially distance. Attendees will have to request tickets ahead of time (they're still free); a district spokeswoman said Wednesday that all tickets for the Oil Bowl have been distributed.
"We know that extracurricular activities are incredibly important to the overall success and celebration of students and their accomplishments," school district spokeswoman Tanya Southerland said in a statement. "Extracurricular activities, events, and opportunities are designed to further the educational development of students through participation and exploration while teaching us all valuable life lessons that prepare us for the challenges and successes we face in life."
The district reopened two weeks ago and has identified a handful of cases, none of which have prompted widespread quarantines or closure orders. Some high school athletic events elsewhere in the state have already been canceled or rescheduled — a game between Buffalo and Newcastle, for one — but fall sports overall are slated to continue largely as normal.
Attendees at football games will be required to wear masks, just as students and staff within the school buildings themselves are required to when social distancing isn't possible.
The limitation on attendance at athletic — and other — events is in place because of state health orders. Officials have indicated they'd like to rid the state of those orders if the virus' spread slows in the coming two weeks, though it's unclear if removing the orders will change how K-12 schools and their athletic departments approach their day-to-day and weekend-to-weekend operations.