The Natrona County School District will not request an exception to the statewide K-12 face mask requirement after hearing recommendations from local health officials in a special meeting Monday.
Eighty percent of district parents and more than 70% of staff want to eliminate the mask requirement, according to a survey the district conducted.
Nearly all members at that meeting were in favor of lifting the requirement, but several suggested gauging public attitudes and determining whether local health officials would support the step first.
The survey results showed overwhelming support for lifting the mask requirement. Four out of five parents supported eliminating the mask requirement, according to that survey, district public relations director Tanya Southerland told the board. More than seven in 10 staff members supported the measure.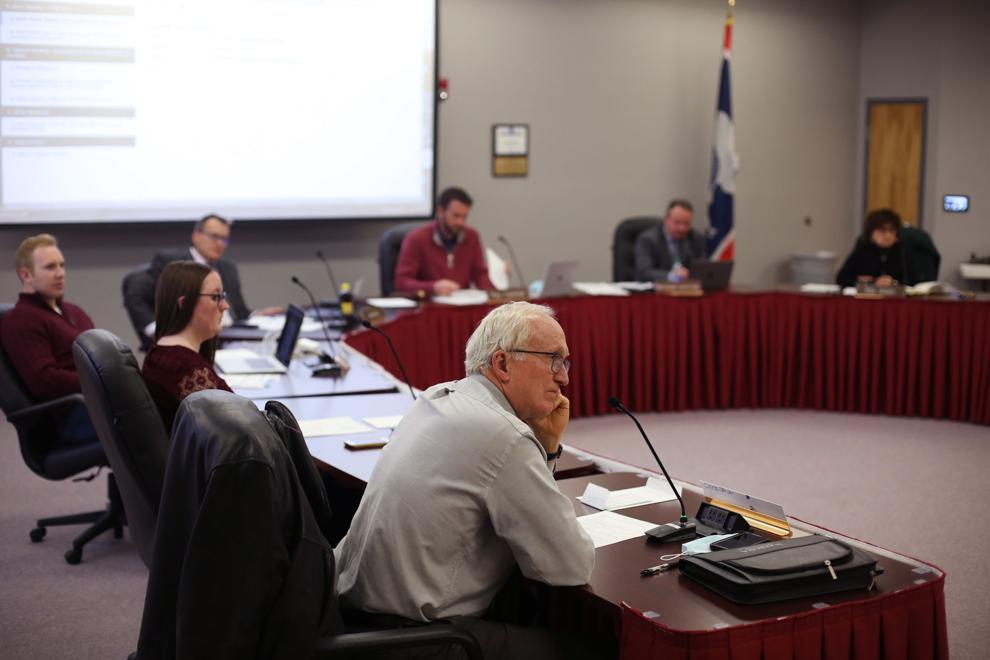 However, about 200 parents reported their students would withdraw from the district if masks were no longer required.
Those 200 students were a sticking point for several trustees. District superintendent Mike Jennings said there would be no way to transition those students to virtual classes for the remainder of the year.
As for input from public health officials, Natrona County Health Officers Dr. Mark Dowell and Dr. Ghazi Ghanem asked the district to keep the masks for the remainder of the school year.
"What we want is time, let's not rush into it, let's just take our time," Ghanem said, adding, "I can't stress enough we have a shared goal of going back to normal life."
State Health Officer Dr. Alexia Harrist also took questions from trustees. While she did not say whether she would approve Natrona County's request, she said her advice would be for the state to continue requiring masks in schools through the school year. The state did away with its non-school mask mandate last month.
There are just over 30 days left of the academic year.
The main concerns from an epidemiological perspective are increasingly common variants of the virus that appear more contagious and in some cases more resistant to existing vaccines, several of the doctors explained. Vaccines are also limited to adults and older teens. Only the Pfizer vaccine is open to those 16 years or older.
Several people testified saying face masks are ineffective, though epidemiologists have pointed to the low transmission rates in schools during the fall surge as evidence face masks are uniquely effective against the spread of certain respiratory illnesses like COVID-19 and the common flu.
Student impacts
But beyond sharing studies and debating science, parents said face masks were affecting their students in tangible ways.
One father explained that his elementary-aged son had become less engaged at school.
"He's soft-spoken as it is, so people don't understand him. So he doesn't participate," the man said. "So it's directly affected his education."
A mother of three, including a 16-year-old in high school, testified. She said her son wanted trustees to know "it is very hard to make connections," when everyone is wearing masks.
Another parent explained that her son was missing days because of masks and social distancing.
"I have a kindergartner and he was so excited for school," she said. "And I've had struggles with him wanting to go to school now."
"He's missed quite a few days, more than he would have," she added.
Trustee response
Despite the testimony from parents, trustees worried for the students who would potentially be removed from the district so close to the end of the year.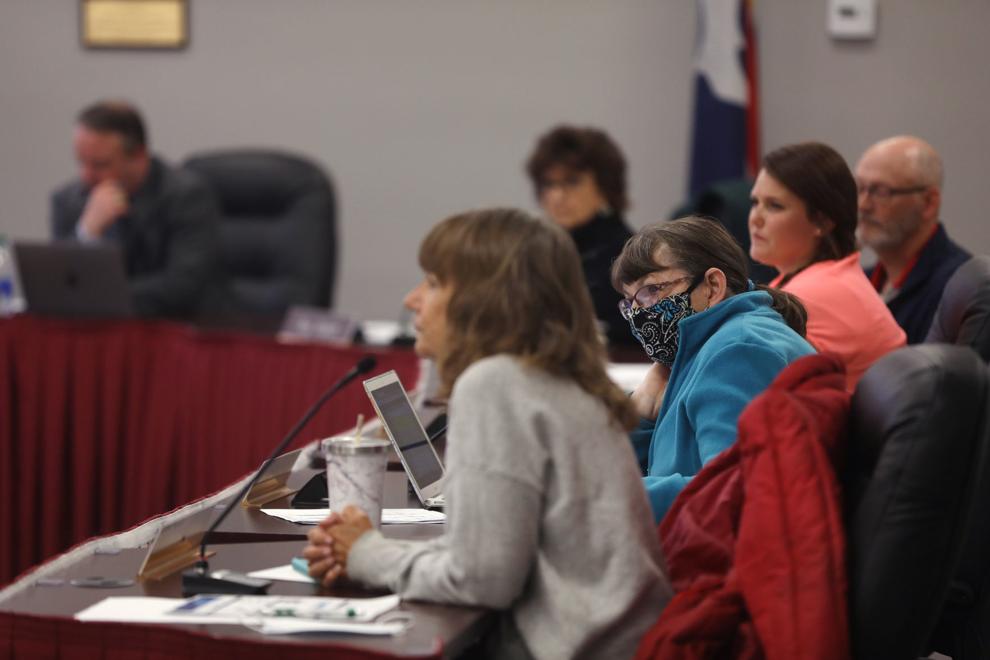 "It's as important to protect the minority as it is to honor the voice of the majority, and I am as concerned for those teachers and students who are afraid to attend school if the mandate is lifted as I am for those who are frustrated by the mandate," Trustee Clark Jensen said.
Two other members supported Jensen's comments.
Ultimately, the board voted 5-4 to not request an exception to the state mask requirement for schools.
Each of those districts serve fewer than 2,000 students, and each are in one of two "green" risk categories set by the White House.
Natrona County is also green by those standards, though it serves nearly 13,000 students.
Wyoming as a whole is seeing relatively few COVID-19 infections and the number of new infections has been consistent. Several surrounding states are again seeing upticks, however, which Harrist pointed to in a statement as a reason for extending the mask requirement for educational institutions.
Roughly 50% of NCSD employees are vaccinated, according to the district.
"That's a number that, to be honest, is lower than I anticipated for our staff," Trustee David Applegate said.
PHOTOS: Crowd protests COVID-19 health orders at Wyoming Capitol
Freedom Protest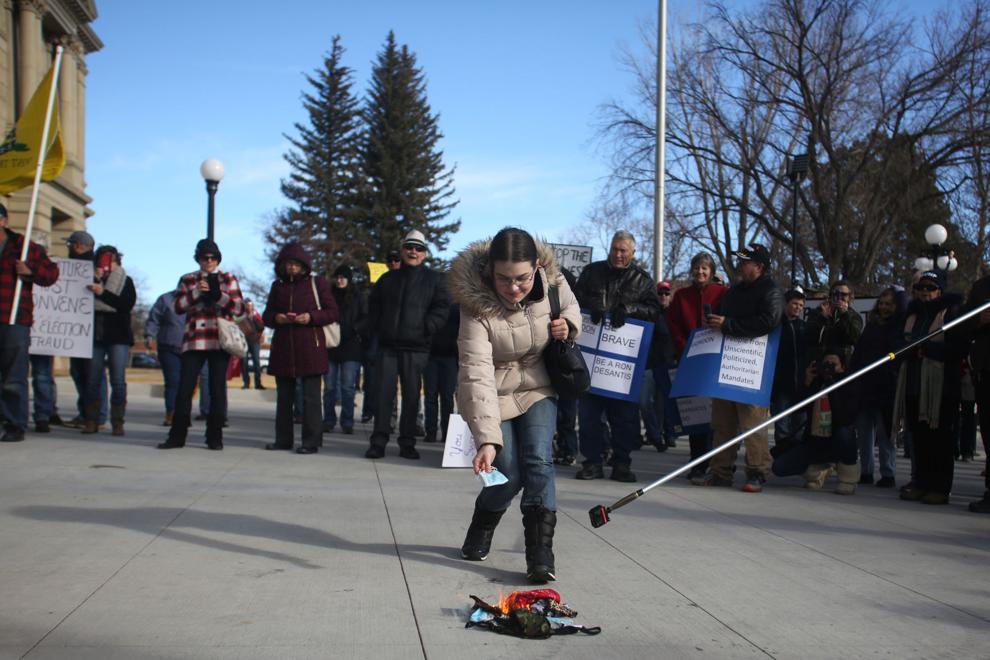 Freedom Protest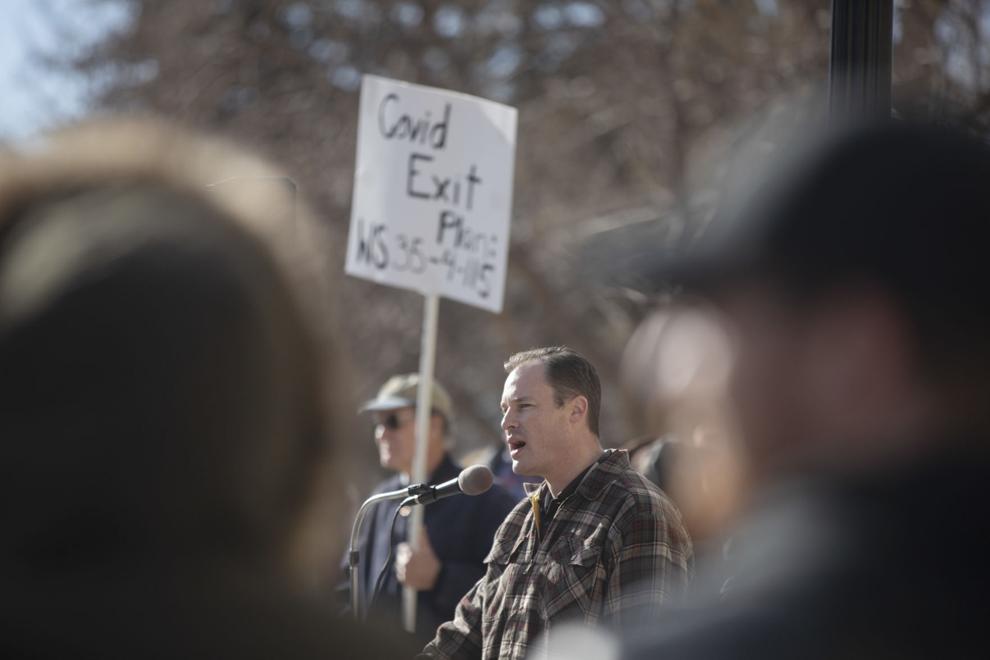 Freedom Protest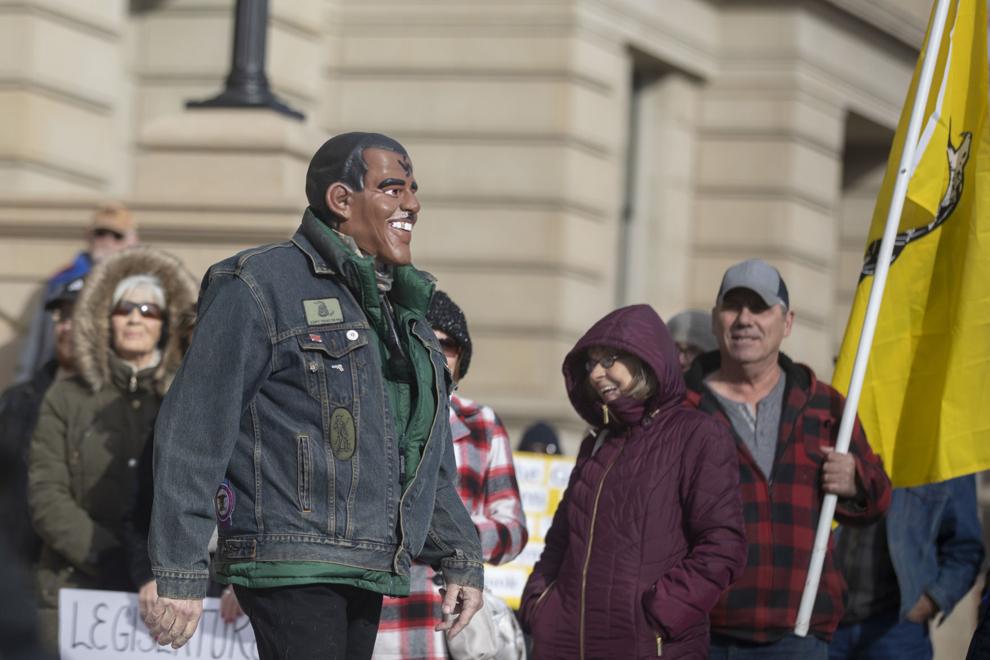 Freedom Protest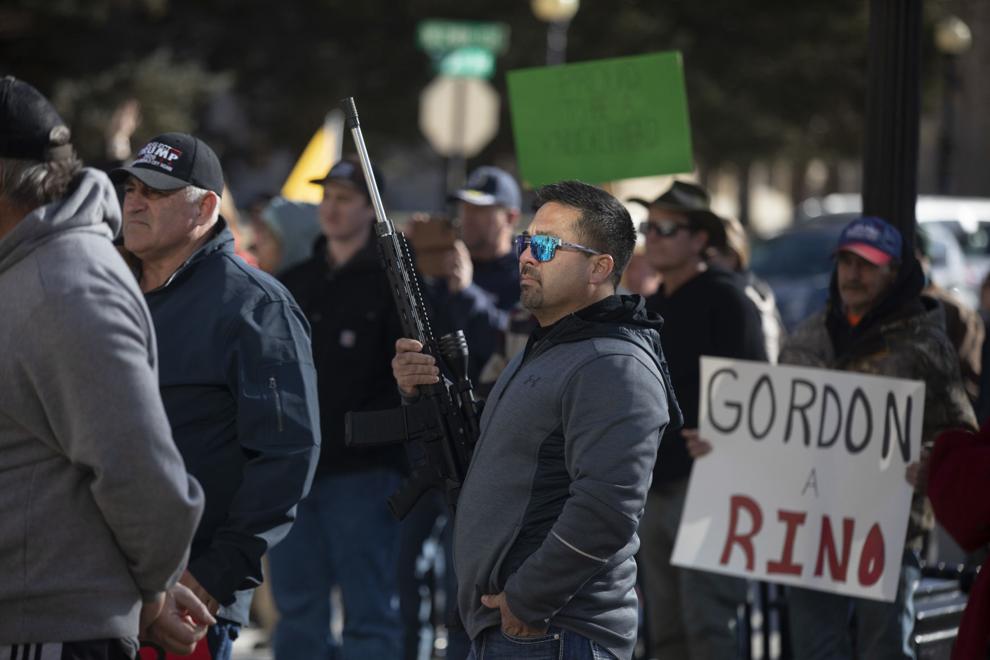 Freedom Protest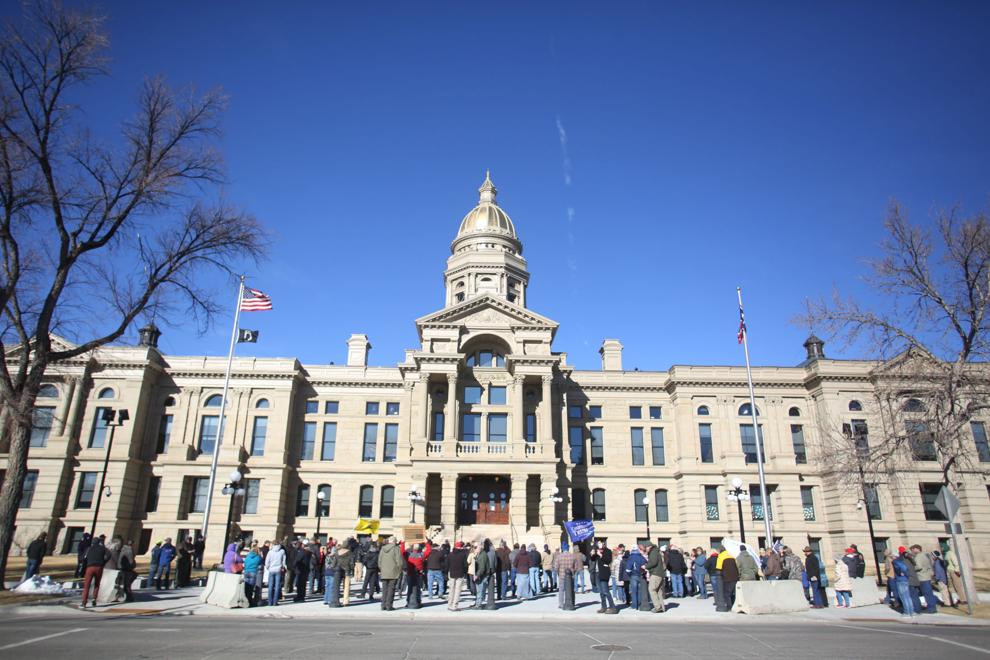 Freedom Protest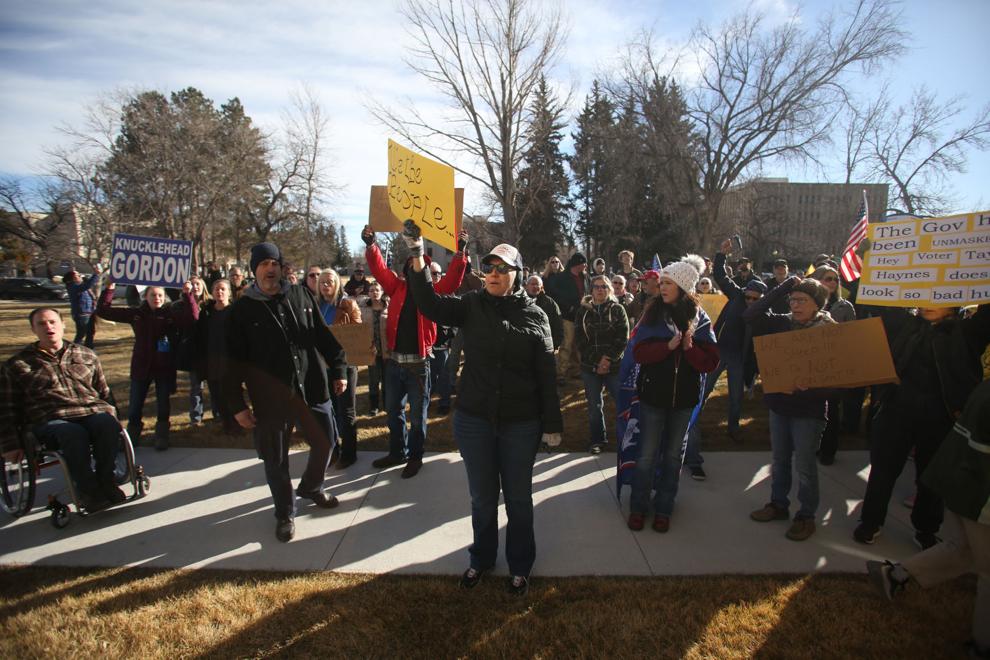 Freedom Protest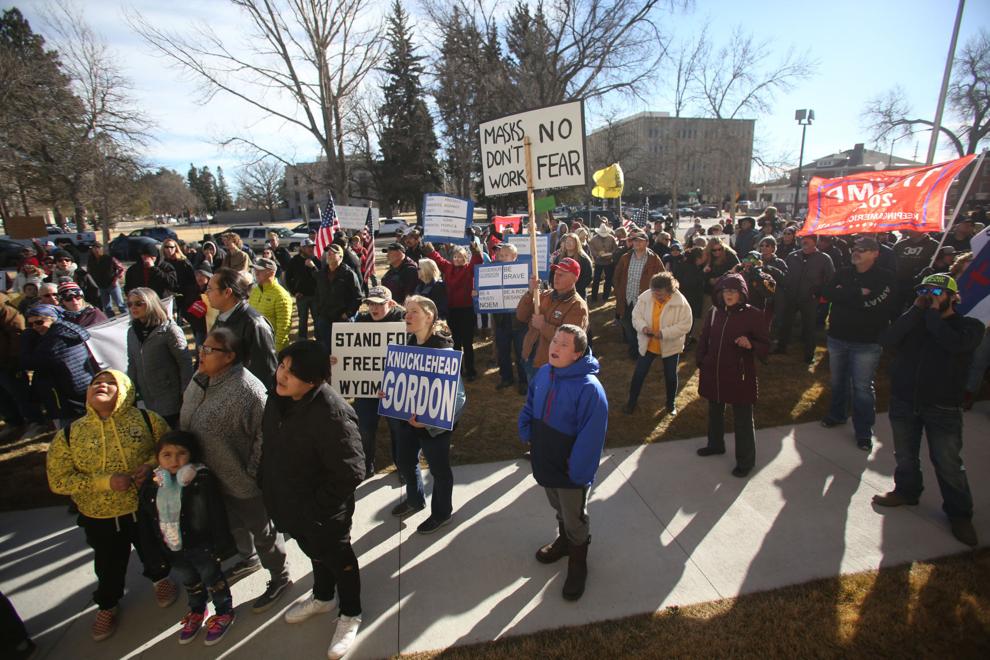 Freedom Protest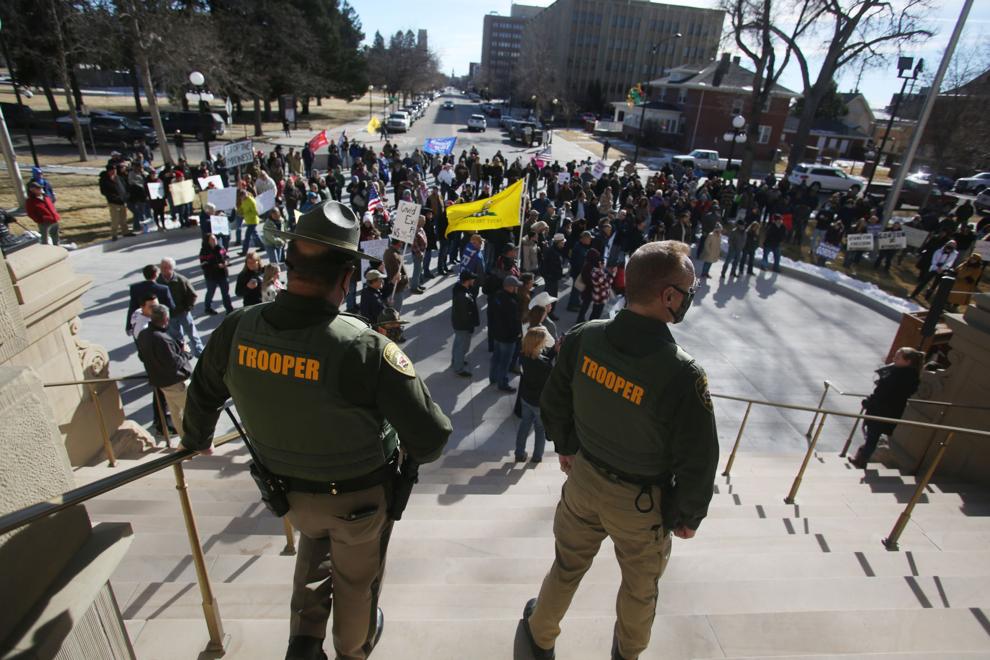 Freedom Protest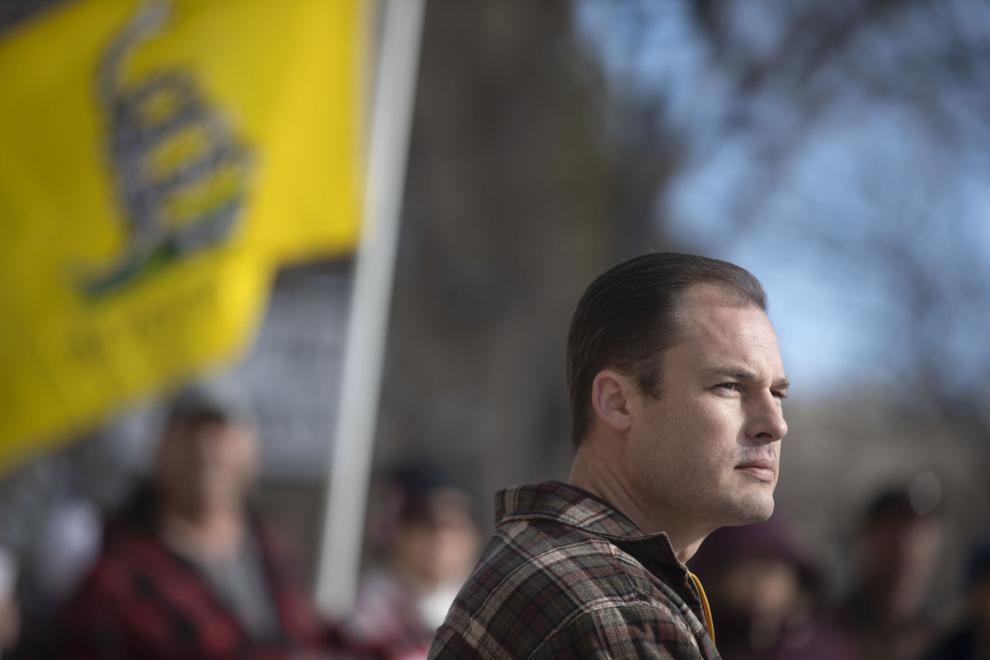 Freedom Protest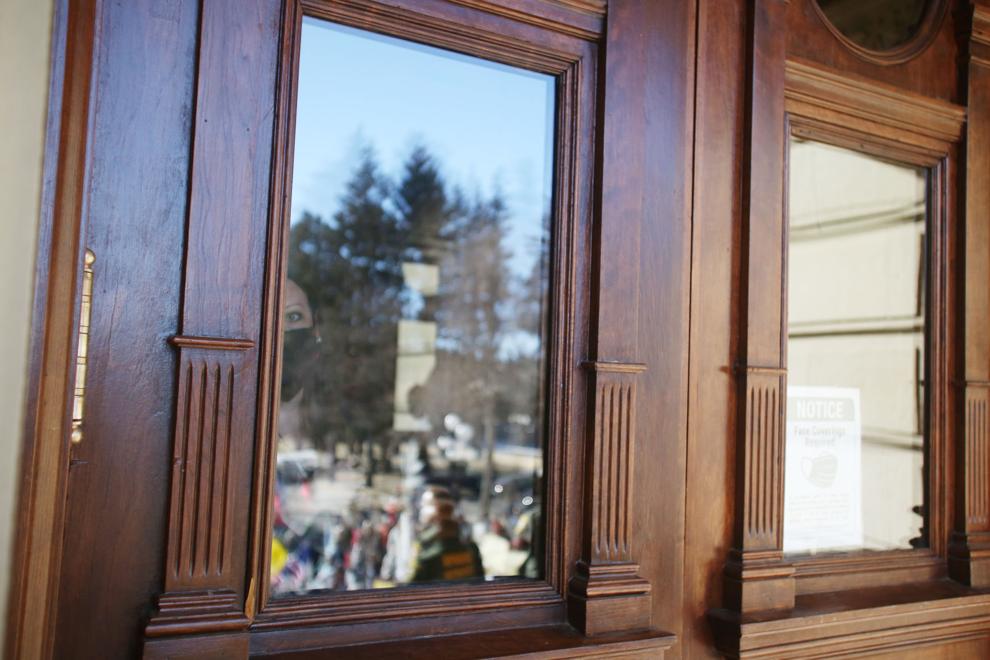 Freedom Protest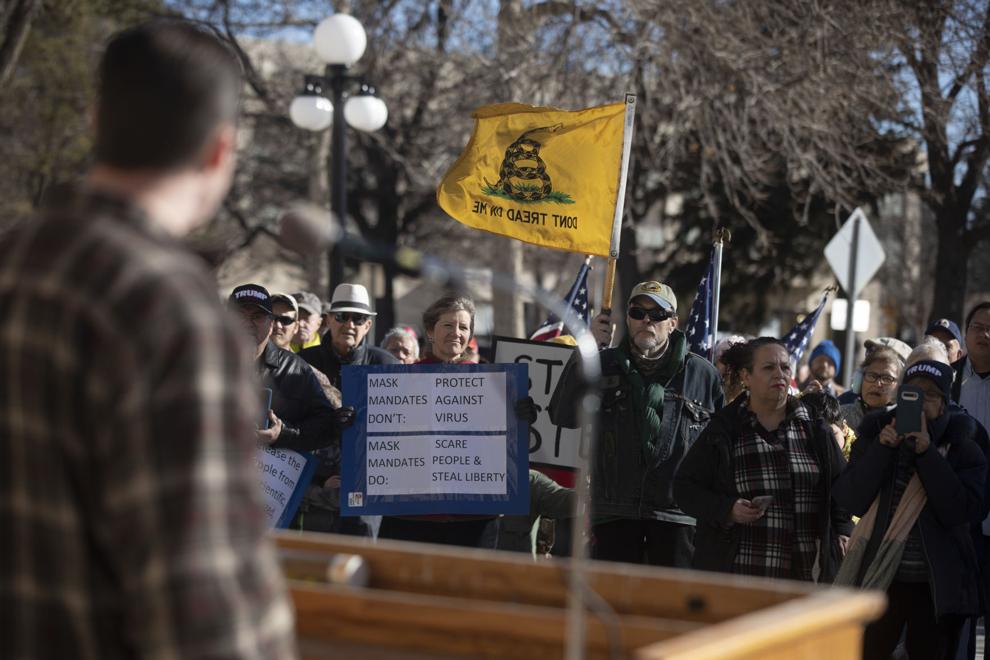 Freedom Protest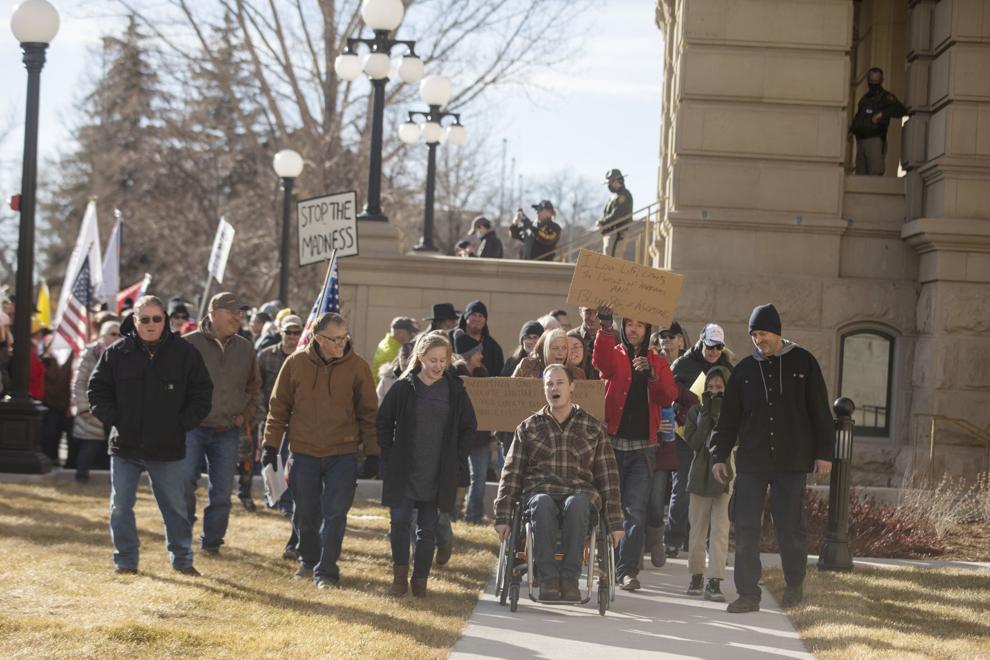 Freedom Protest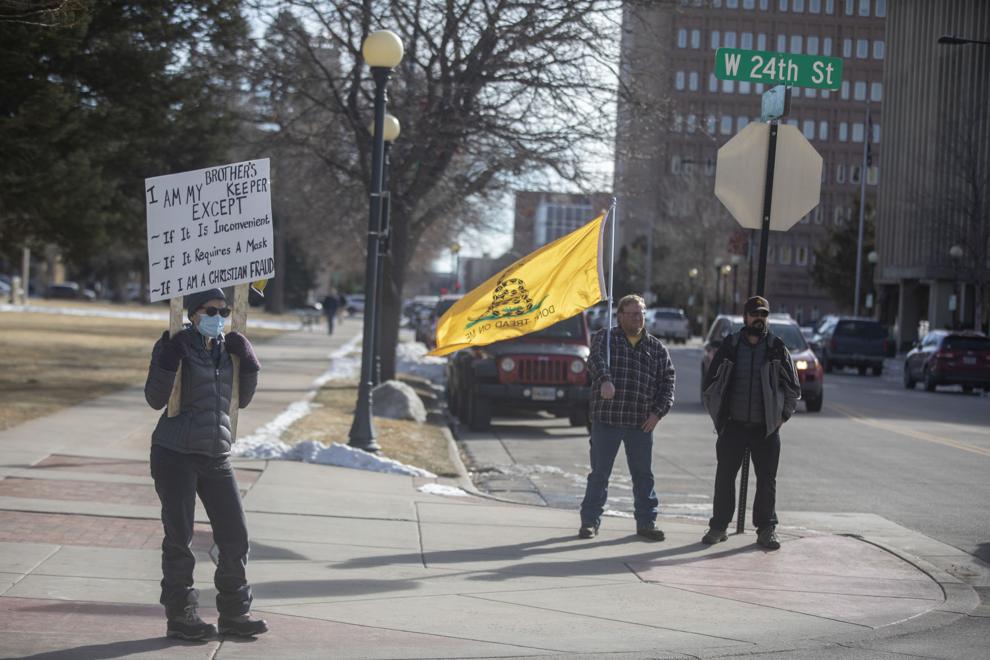 Freedom Protest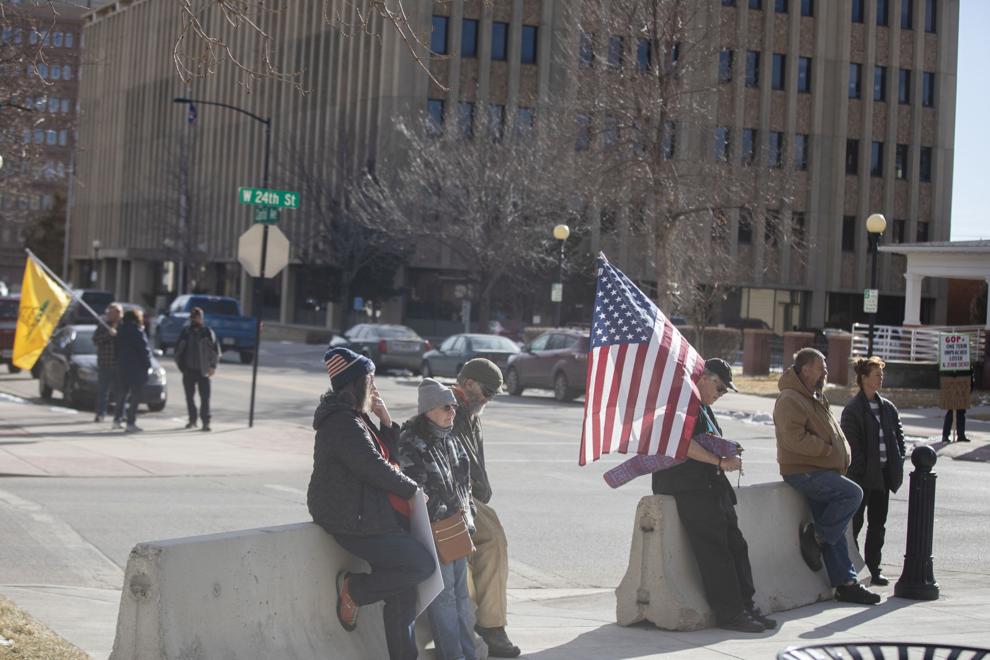 Freedom Protest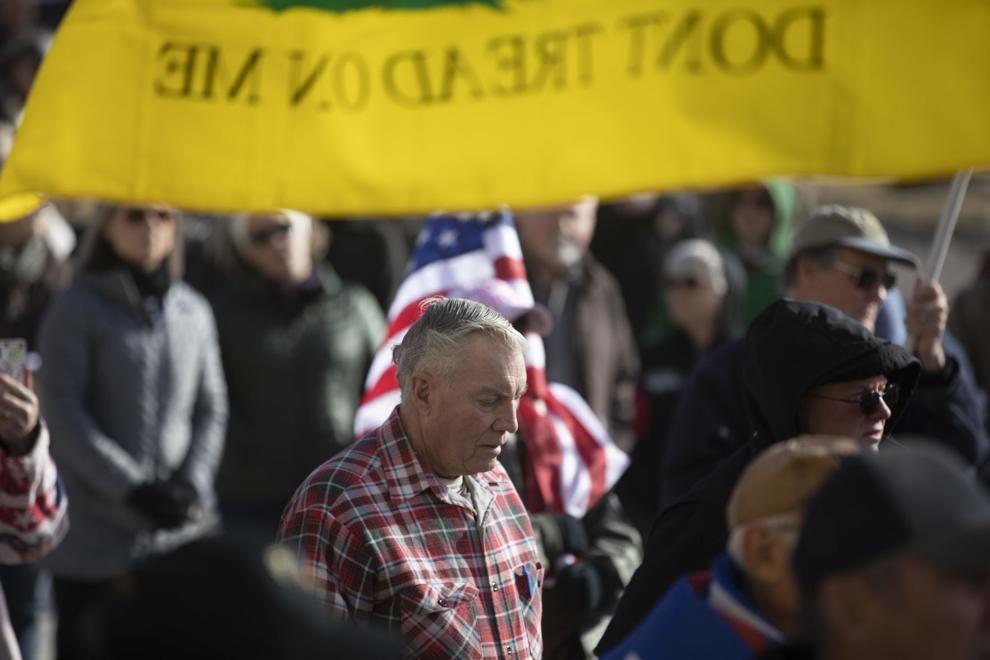 Freedom Protest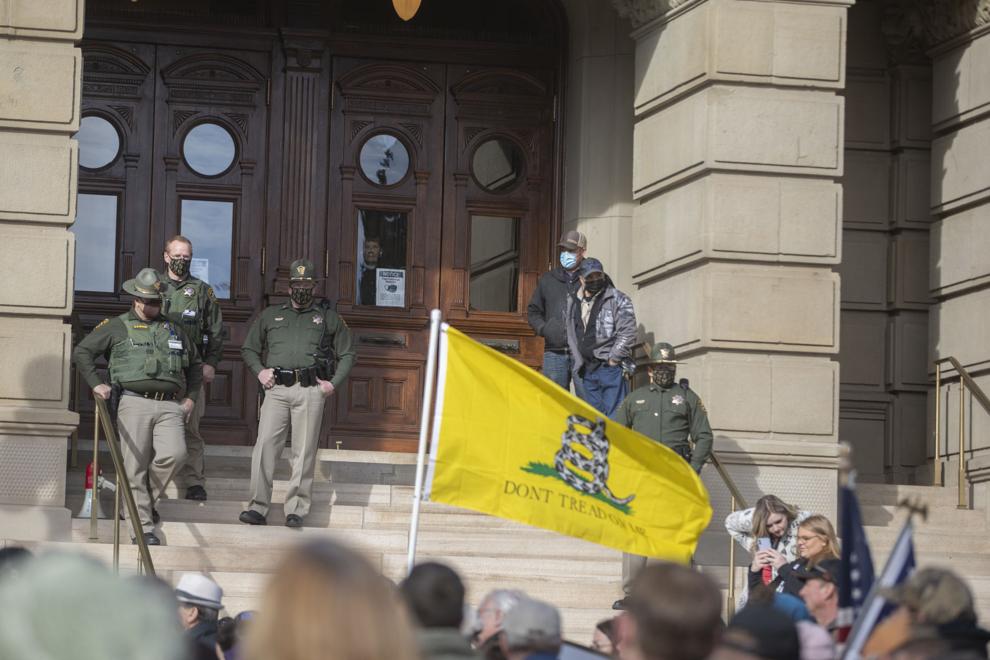 Freedom Protest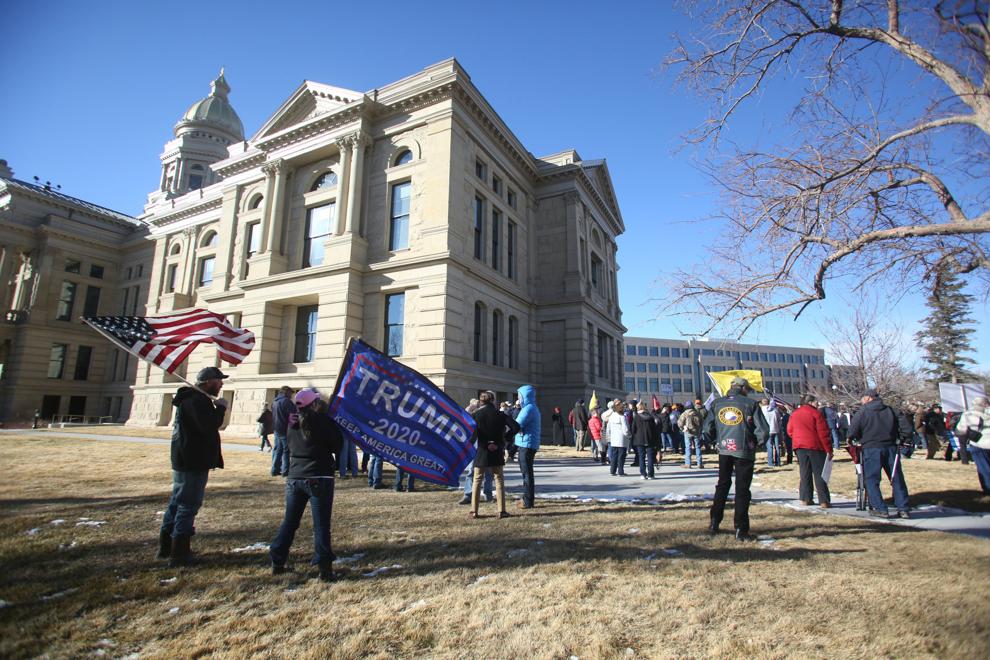 Freedom Protest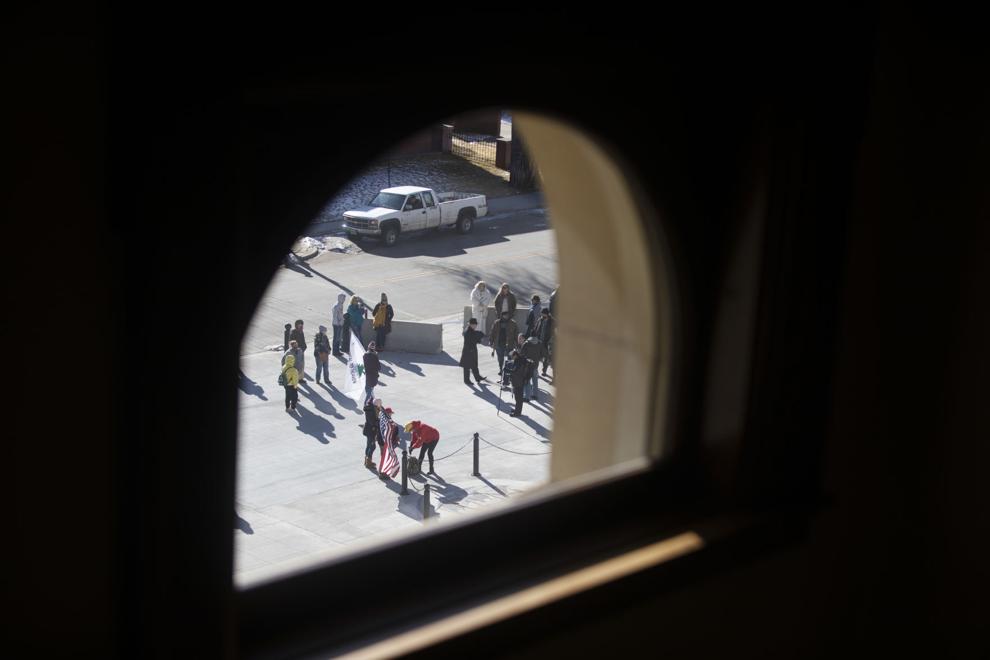 Freedom Protest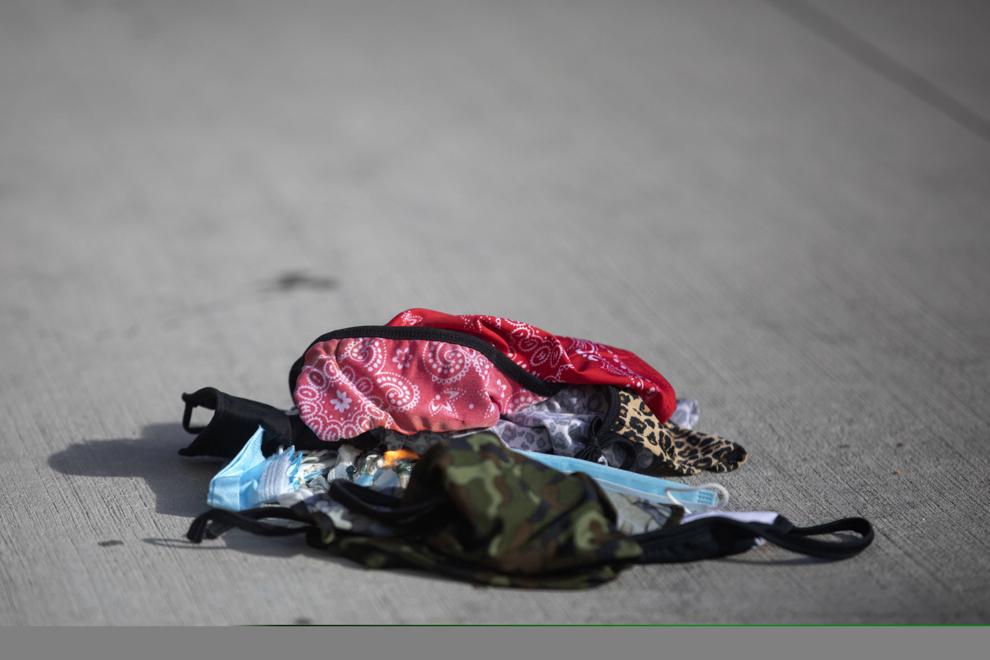 Freedom Protest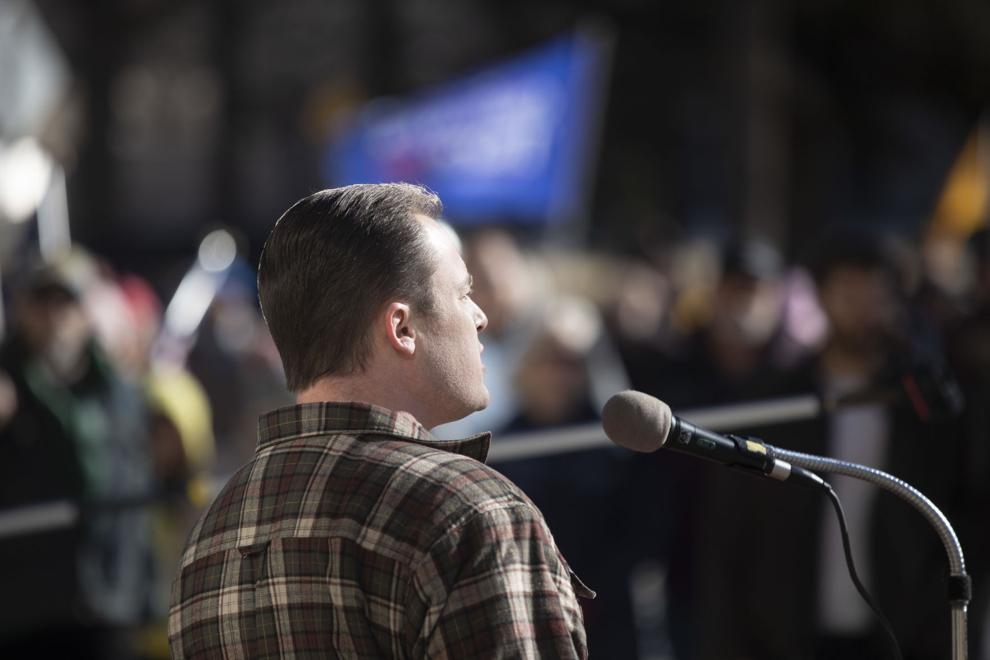 Follow health and education reporter Morgan Hughes on Twitter @m0rgan_hughes