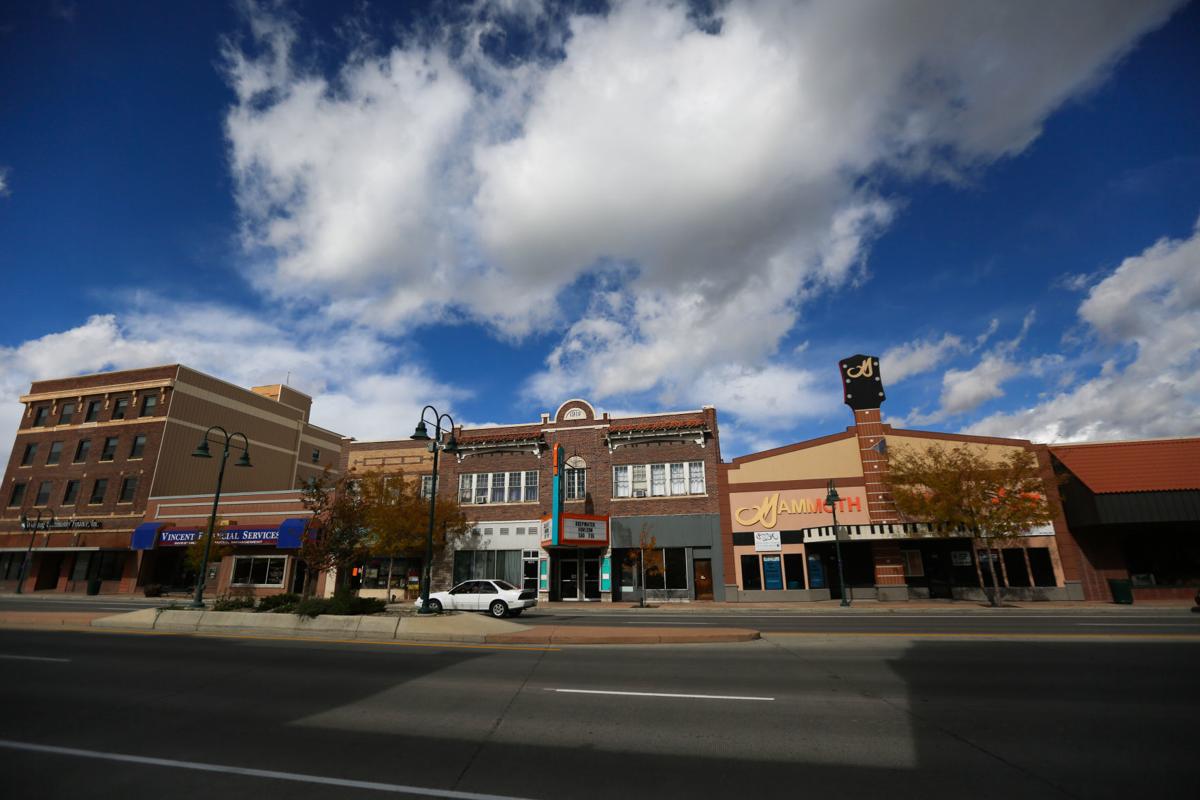 RIVERTON — Students will soon be able to start learning the Arapaho language at Riverton High School in an effort to teach students a language that fewer and fewer can speak fluently.
The school will offer two classes — one in the fall and one in the spring — in the Arapaho language after years of discussions, Riverton High School principal John Griffith said.
The decision also comes as the number of fluent speakers of the language declines and tribal leaders and educators work to revitalize it.
Griffith said the school was able to start offering the classes after finding a qualified instructor fluent in Arapaho who was willing to only teach part-time.
"We've wanted to do it for a while. We just got lucky," Griffith said. "We want to do our part in preserving and celebrating the language and culture."
Of the more than 10,000 enrolled in the Northern Arapaho Tribe, fewer than 50 percent are fluent speakers of the language, estimated Celeste Spoonhunter, a cultural resource specialist for Fremont County School District 25 and member of the Northern Arapaho Tribe.
"We're losing our languages," she said. "If we can know our cultural ways and traditions as native people, that helps us in all realms."
Most of the school's Native American students — who make up about 18 percent of the high school's 725 students — are citizens of the Northern Arapaho Tribe, Griffith said.
For those students, knowing the Arapaho language could lead to better self-esteem and self-identity, which could lead to improved engagement and motivation in school, Spoonhunter said. It also helps non-Native American students "understand who we are," she said.
The classes will be available to all of the school's students.
In the fall, students will learn the basics of the language before moving to more advanced topics in the spring, Griffith said.
He said he'd also like to incorporate lessons from elders about Arapaho culture and the meaning of the language.
Lorraine Goggles, a current school paraprofessional who is proficient in Arapaho, agreed to take the job, Griffith said.
"(Goggles) has that passion and that background," Spoonhunter said. "We're so fortunate to have her in our district."
Eventually, Griffith said the offerings could grow to include more advanced courses.
The courses will meet language requirements to graduate and will likely meet Wyoming Department of Education's Hathaway Scholarship requirements, he said.
Spoonhunter said she'd like to eventually see the district employ a full-time Aprapaho teacher and have classes expand to pre-K students. She said she's proud to see the district offer the classes after years of pushing for them with parents of Native American students.
"This is something good for Riverton schools," Spoonhunter said. "For me, it's a really great accomplishment."
Follow reporter Chris Aadland on Twitter @cjaadland
Be the first to know
Get local news delivered to your inbox!