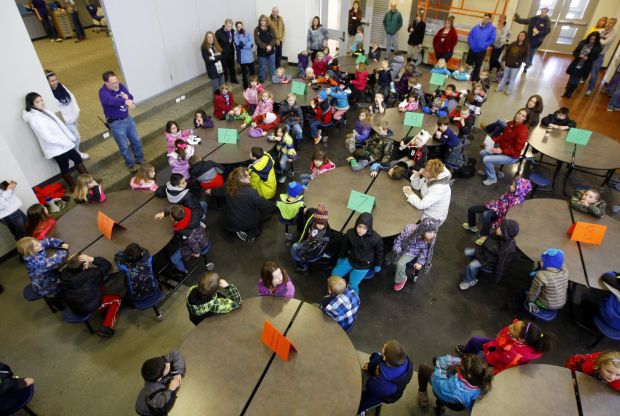 The Natrona County School District paid more than $4,000 last spring after a crowd-sourced check to pay off student lunch debt bounced.
The Casper Police Department is investigating the fundraiser, which was started on GoFundMe by a Casper woman, Brittny French. A Casper police spokeswoman confirmed that French was a person of interest in the investigation and asked anyone who had donated to the campaign to get in touch with police.
The school district accepted the donation in April, according to school board documents. That same month, the check bounced.
The lunch debt for roughly 250 students had already been paid off, according to police documents. District spokeswoman Tanya Southerland said last week that the district decided to pay off the debt out of its own general fund, rather than re-open the outstanding debt for the students.
You have free articles remaining.
According to a search warrant seeking to obtain banking records tied to the fundraiser, a school district administrator made repeated attempts to speak with French in the weeks after her check bounced. None was successful.
According to the search warrant, banking records showed the "Feed Casper Students" campaign had raised more than $19,000.
Multiple attempts by the Star-Tribune to contact French were unsuccessful last week. She no longer works at the law firm listed on her LinkedIn page. A message left for her on Facebook was not returned. A man who identified himself as her ex-husband told the Star-Tribune on Friday that he had passed a message and a reporter's contact information to French. A message sent to French through GoFundMe was not returned.
At least one GoFundMe page for French is still up on the fundraising service's website. It had raised just over $1,200 but has been closed.
It appears that a second GoFundMe page was previously taken down. An Oil City story from April quotes a description from the fundraiser, including that it was an effort by members of the Kelly Walsh class of 2008.
The lunch debt that is subject to the police investigation is separate from lunch debt that was eliminated in December by the Central Wyoming Chapter of the American Petroleum Institute.