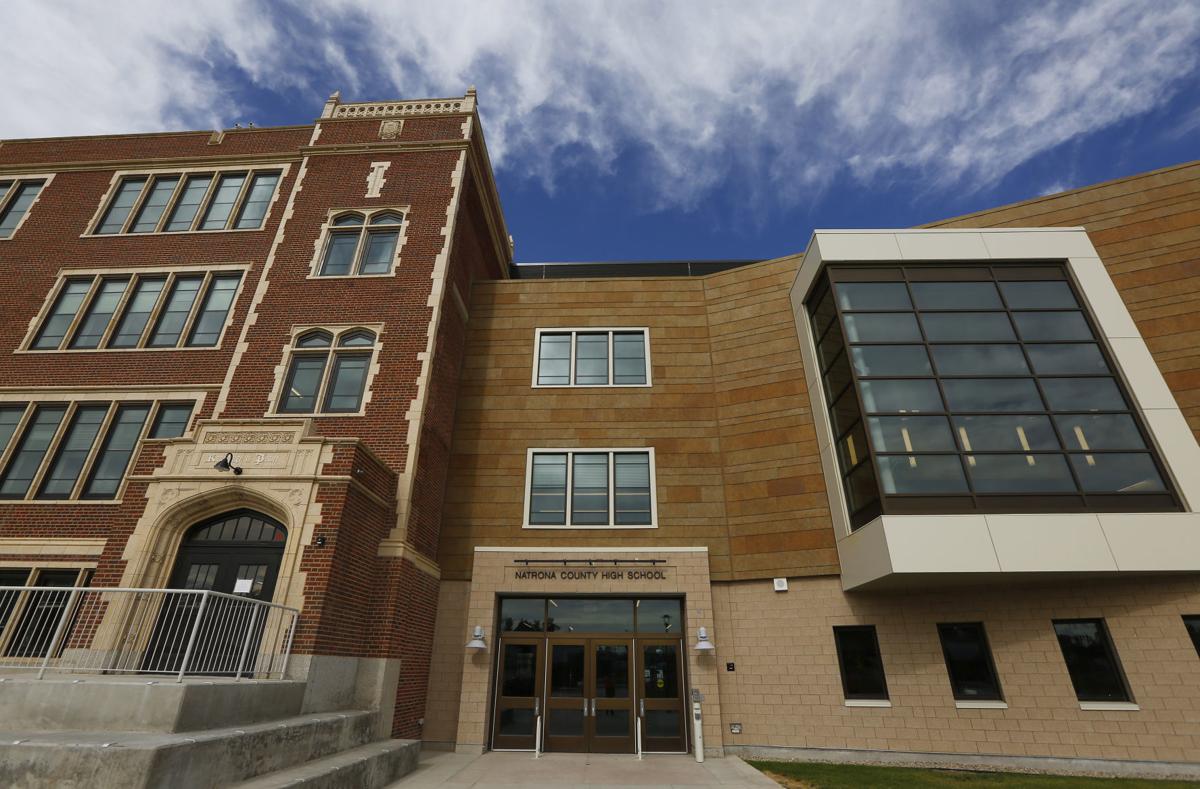 The N-word was written on Natrona County High property on Wednesday, the school district confirmed Thursday.
"This is absolutely unacceptable behavior and it will not be tolerated," the school district's spokeswoman, Tanya Southerland, wrote in a statement. "Upon becoming aware, NCHS took immediate steps to remove the racial slur from school property and began an immediate investigation."
Southerland confirmed the word was the N-word.
A source who spoke on the condition of anonymity said the word was written in the student parking lot at NC.
Southerland said in a follow-up statement Thursday that "appropriate disciplinary consequences will be provided in alignment to district behavioral guidelines for any person(s) found to be responsible."
The incident comes a few weeks after two students were disciplined at Riverton High School for coming to school in white robes and white hoods. School district officials there said they would "not tolerate anything that even begins to look like what it looked like." The Riverton school district, citing privacy laws, declined to detail what punishment the students involved faced.
Last year, the Wyoming Tribune Eagle reported that black and LGBTQ students were the target of racist and homophobic flyers at a middle school in Cheyenne. The incident, described by the Tribune Eagle as part of a long pattern of abuse toward certain groups of students, prompted meetings and changes at the district level.
You have free articles remaining.
District officials ultimately determined in that case that students couldn't be disciplined because the incident happened just off of school property, on a nearby side street.
According to enrollment numbers released earlier this week, the Natrona County School District has 161 African-American students enrolled out of more than 13,000 students. In all, the district has more than 2,600 students who are not white, out of 13,300.
The district's leadership has prioritized bullying prevention in the past two years, relying on more training, consistency and the use of the Safe2Tell app to better keep tabs on student behavior.
In early August, senior administrators told the school board that bullying was down 20 percent across district's nearly 30 schools. The district revamped its bullying policy over several months in 2018 in an effort to improve consistency and more directly describe what constitutes bullying and harassment.
In its definition of "harassment, intimidation and bullying," the district includes "creating an intimidating, threatening or abusive educational environment for a student or group of students through sufficiently severe, persistent or pervasive behavior."
The district's leaders have also approved discipline guidelines that, while flexible, apply to a broad array of student misbehavior, from minor offenses to fighting.