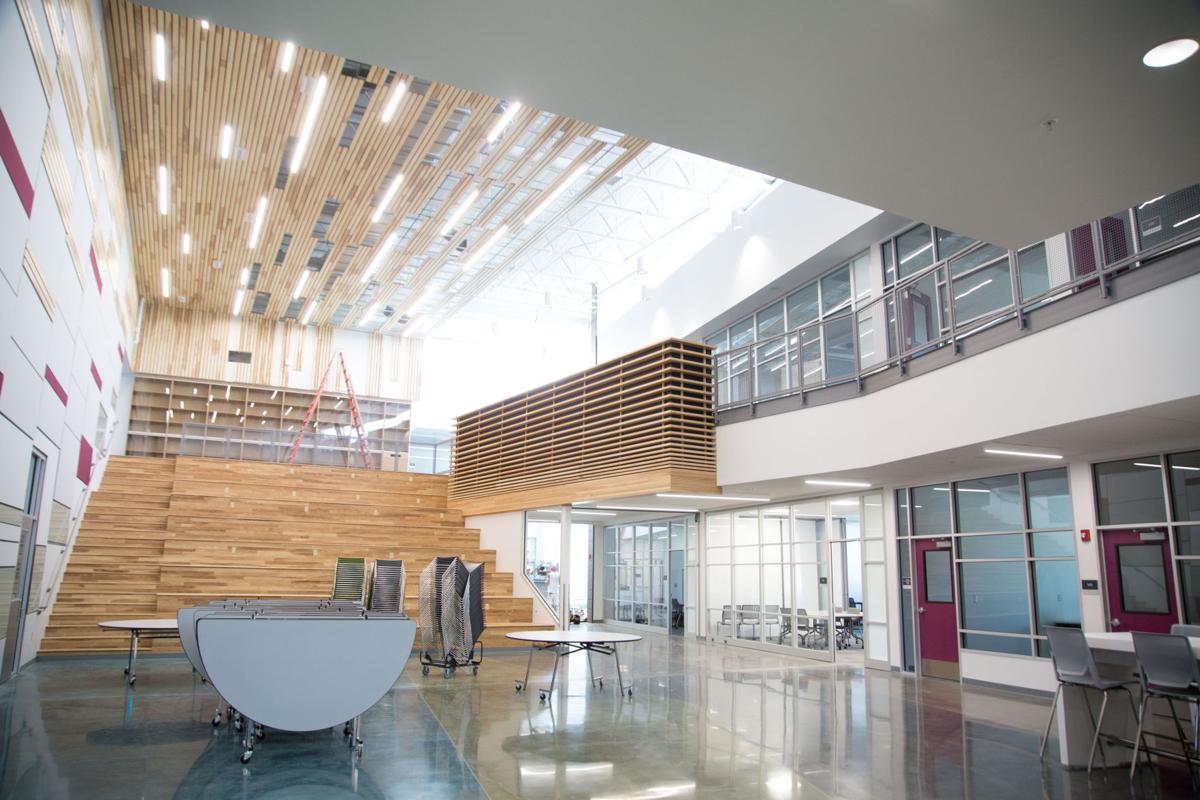 The Natrona County school board is moving ahead with plans to lower the number of credits Roosevelt High School students need to graduate while also requiring those kids have a graduation plan to guide them to a diploma.
The board advanced the proposal at its policy committee meeting last week. On Monday night, policy committee chair and board member Dana Howie read the graduation requirement change during a formal board meeting. The board will vote on whether to adopt the proposal next month.
Roosevelt is the district's sole alternative school and is the largest facility of its kind in the state.
The policy change is a part of a broader effort by the district to help Roosevelt students graduate and be prepared for life after high school. With the graduation requirement change, the district would require Roosevelt students complete 20 credits worth of coursework in order to graduate. Kelly Walsh, Natrona County and Midwest students all need 26.5 credits. The plan would still require Roosevelt students to take the same number of core classes — like math and science courses — but would require fewer electives.
You have free articles remaining.
The proposed change would also require all students have a graduation plan that follows the students throughout their Roosevelt career, to ensure they are on track to graduate.
The other changes are more administrative. They would include no longer making Roosevelt a school of choice. That change would make Roosevelt the only school in the district that students cannot freely choose to attend. In order to enroll at Roosevelt, students would have to meet a set of criteria, including a referral from one of the large high schools, and that they fell into one of several categories that indicate they are at risk of not graduating.
Officials have explained that the reason Roosevelt would no longer be offered as a school of choice is because the school needs to be more tailored to at-risk students who need special services. The lower credit requirements should also not be seen as an easier route to graduate.
Roosevelt has consistently had a low graduation rate, even for alternative high schools, while its population has steadily ticked upward in recent years. A majority of its students qualify for free and reduced lunch, and a large share of them are on IEPs — special plans for students with a range of educational needs.
The board has expressed no public opposition to the plan. The only comment on the proposal Monday night came from trustee Dave Applegate, who asked that the policy committee and Howie be explicit that the new changes are tied to the overhaul at Roosevelt.
Barring a decision to pull the policy before a vote next month, Roosevelt should be operating under the new credit and enrollment system starting next academic year, officials have said.
Follow education reporter Seth Klamann on Twitter @SethKlamann