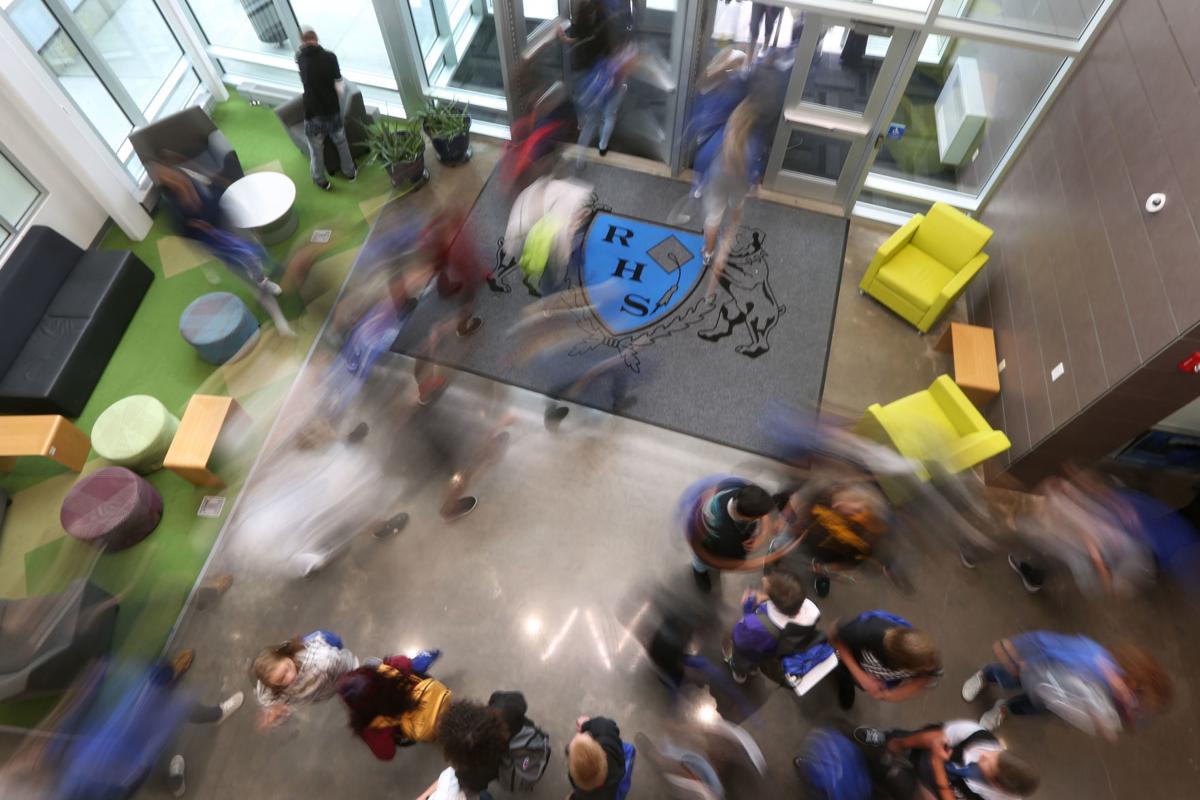 The Natrona County school board approved a budget last week that's larger than in years past and the final financial blueprint ahead of budget cuts that are widely expected to come down early next year.
The budget is $5 million larger than last year's, thanks to growing enrollment and legislative boosts. It includes a total allocation of $317 million, with $225 million of that coming in the district's general fund. While there were some reductions — holdovers from past cuts — the budget was still ahead of previous years thanks to those boosts.
The bulk of the district's funds will be spent on instructional services — more than $150 million. It continues to hold $11 million in reserves, plus $10 million in its priority account, which can be distributed as needed (though the dollars are one-time and can't be used for yearly expenses). The district has said in the past that as much as 85% percent of its expenses come in salary and benefits for its more than 2,000 employees.
According to the budget, that amounted to about $165 million last year and is projected to hit $173 million this year. Those numbers aren't going to go down — not only do salaries necessarily grow, but benefits — primarily health care costs — climb by several percentage points on a yearly basis.
On a more granular level, the district will spend $42.5 million on elementary education; $19.1 million on middle schools; and $23.5 million on high schools. It'll also spend $23.6 million on disability services, and a comparably paltry amount — $434,187 — on gifted and talented students,
While the district will be able to coast through this fiscal year, which will end in June 2021, district officials and educators across the state are bracing for reductions. The state is facing a significant budget shortfall, a hole that will undoubtedly affect schools. The overall state education budget is roughly the same size as the entire budget for all other functions of state agencies and government. Schools are heavily funded by the minerals and extraction industries, which have taken punch after punch this year.
Because of the state's buckling economy, the Natrona County School District is preparing for as much as $69 million in cuts over the next year. That's the worst-case scenario; the "intermediate" plans, which the district has said it's basing its planning on, calls for $13 million in cuts per year over that three-year period.
Even under the intermediate situation, each year's cuts would surpass the entirety of reductions leveled against the district three years ago. To absorb those cuts, the district closed schools, eliminated positions and offered incentives for employees to plan their retirement. But officials have indicated those options won't be enough this time around.
Be the first to know
Get local news delivered to your inbox!