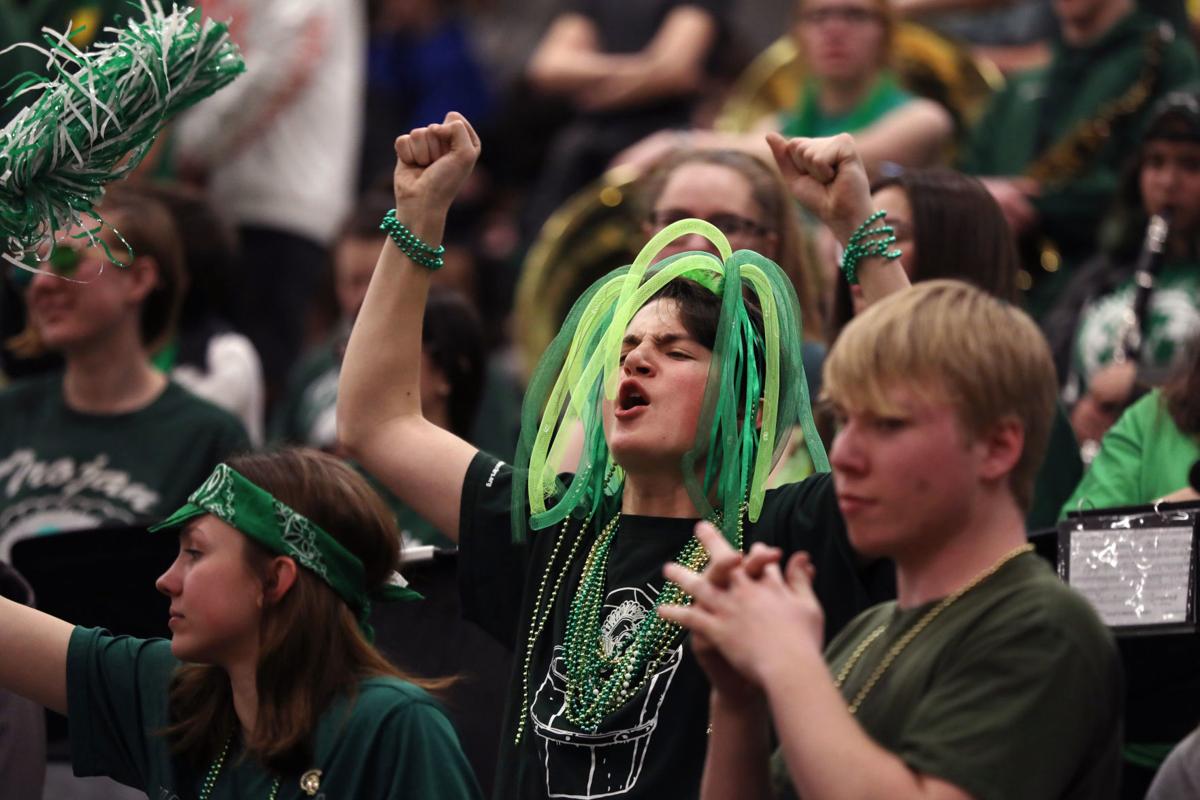 Natrona County School District officials are drafting a plan to bring students and staff back into Casper schools next year and to allow most athletics to continue.
Much of the exact details of the plan remain unclear — the district is still fleshing out the plan, officials told the school board last week, and a template to guide that plan won't be released by the state for a few more weeks. But officials broadly outlined plans to social distance and prepare for potential coronavirus outbreaks within classrooms or schools.
The most distinct part of the district's plans that have been released are those pertaining to athletics. Officials said earlier this month that county and state health officials have approved district plans to begin bringing coaches and athletes back on the field. According to district spokesman Tanya Southerland, athletes and coaches will self-monitor for symptoms of the coronavirus before participating in activities. Athletes and coaches will be broken into "pods" — small groups of no more than 25 who will train together and separate from other pods. While multiple of these cohorts can be on a field or in a gym at once, they must maintain distance and will remain distinct from one another.
The idea — which was used in European soccer practices earlier this spring — is to prevent a potential outbreak from running rampant across an entire team. This way, officials said, if a student or staff member tests positive, then health and school officials can more easily trace who that student or staff member has been in contact with and isolate those people.
Those participating in the athletics will stay six feet apart, which means the plan doesn't allow for contact drills or workouts. When social distancing isn't possible, students and staff must wear face coverings.
Southerland said that "school teams and district officials are working diligently to prepare facilities and get operations aligned" with the state-approved plan. Information will be released later, she said. It's unclear if there will be a cost associated with implementing the plan; Southerland said she wouldn't have more information on that front for a few more days. There exists federal stimulus funding that could be used to reimburse any COVID-related costs.
The district will begin offering summer classes and opportunities next month to all students. Southerland said in a statement that the summer learning won't be required but that it will "provide all students with the option to re-engage in the learning environment prior to the start of the fall semester."
The district is approaching its reopening with four priorities in mind, officials said last week: a focus on safe and responsible reopening, maintaining continuity of learning through changing circumstances, aligning "fiscal and personnel resources to meet the needs of reopening schools," and effective communication.
The district is currently undertaking that last priority, surveying families to gauge how the spring semester — which concluded with entirely online learning — played out.
"We are in the process of gathering stakeholder feedback that will be used in the reopening plan," incoming superintendent Mike Jennings said in a statement. "It is absolutely imperative that all stakeholder voices are heard as we work together to develop a plan to reopen schools for summer and fall that meets the needs of all students, staff and school families."
In addition to those four priorities, the district is implementing a number of precautions that are frequent across industries, businesses and society at large in the age of coronavirus. Those who are sick or symptomatic are asked to stay home. Smaller groups are prioritized. Social distancing is vital. Deep cleaning and disinfecting will be undertaken more vigorously. Students, staff and visitors to schools will be screened for COVID-19 symptoms.
Anna Kinder, the executive director of the Casper-Natrona County Health Department, told the school board last week that the virus "is going to be with us for a while." She called the present moment "unchartered times." Officials are looking at how many students can safely be in a confined space at once, and Jennings told the board that planning is underway to determine how common events like lunch and passing periods can be safely held.
Concerned about COVID-19?
Sign up now to get the most recent coronavirus headlines and other important local and national news sent to your email inbox daily.