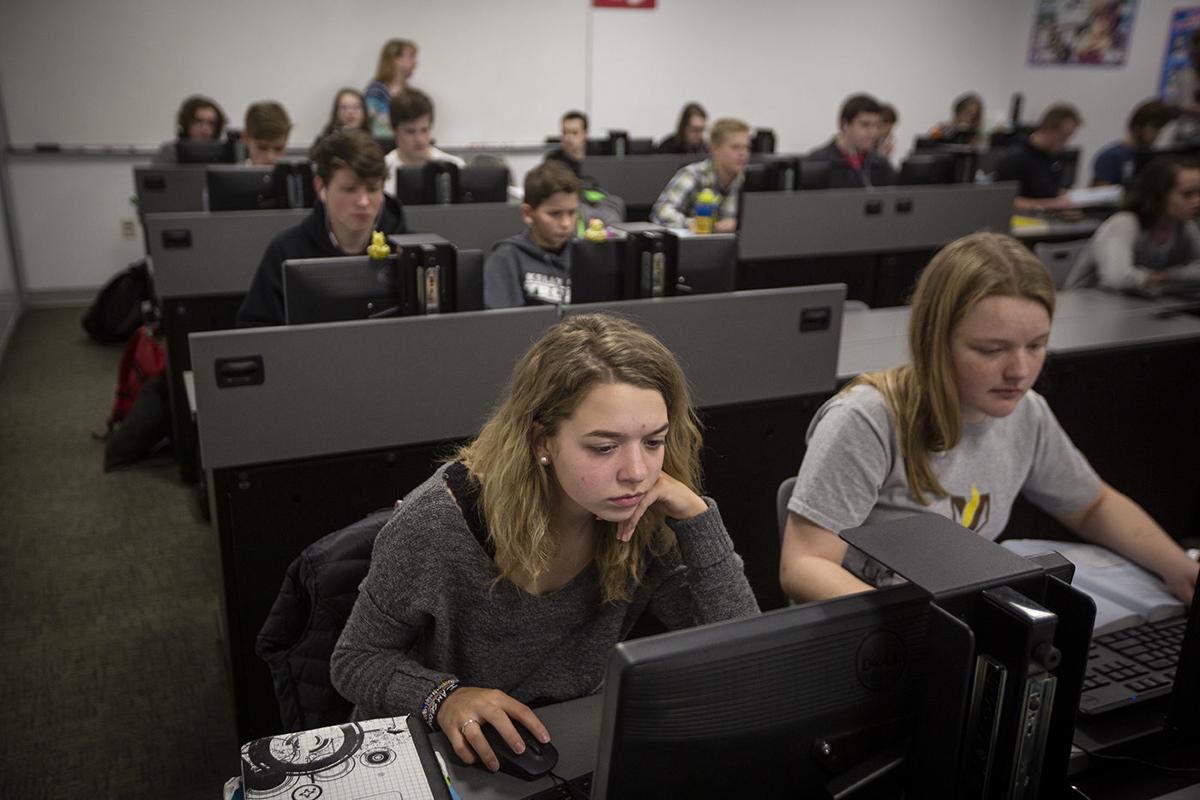 The Wyoming Department of Education is laying the groundwork to roll computer science into the state's 48 school districts, less than a month after the Legislature approved a bill requiring the topic be taught.
The department announced the launch of Boot Up Wyoming 2022, a reference to the year that computer science must be ready to be folded into schools' curricula. The campaign "will focus on analyzing the costs and district needs to offer computer science, ensuring teachers are trained to teach the subject, and facilitating the development of statewide standards ... by the State Board of Education," according to a press release.
In March, the Legislature passed and Gov. Matt Mead signed a bill that will incorporate computer science into the state's educational program. State Superintendent Jillian Balow told the Star-Tribune last month that the new law was "landmark legislation."
"We will work quickly and carefully to implement computer science education within five years," Balow said in the press release. "This will require continuous collaboration with our partners to address challenges, identify best practices, and ensure that every teacher has the resources they need to successfully support computer science education in Wyoming."
You have free articles remaining.
Under the new law, a computer science class can fill in for a science course for high school graduation requirements. It can similarly fill in for a science or additional math class for the Hathaway Success Curriculum.
Adding computer science to the state's basket of goods, as the educational program here is called, was discussed at length over the past year. At least two legislative committees examined in leading up to the most recent session.
Throughout the process, the idea had industry support. But educators were concerned: Finding qualified teachers who wanted to teach computer science in Wyoming may be difficult, they said, and adding another item to the basket would further strain an already cash-strapped system.
Balow has said the state aims to train 500 instructors to teach the course by 2022. As part of the Boot Up campaign, department staff will travel to all 48 school districts in the state to meet with educators there and analyze costs.
As for how to train those teachers, the campaign lists four options via the Professional Teaching Standards Board, including completing 27 credit hours and passing an exam.
A committee to determine the standards for computer science will hold its first meeting this summer, according to the release. Public meetings will also be held in six towns across the state. Natrona County will host one such meeting on May 17 at the school district's headquarters.
Follow education reporter Seth Klamann on Twitter @SethKlamann