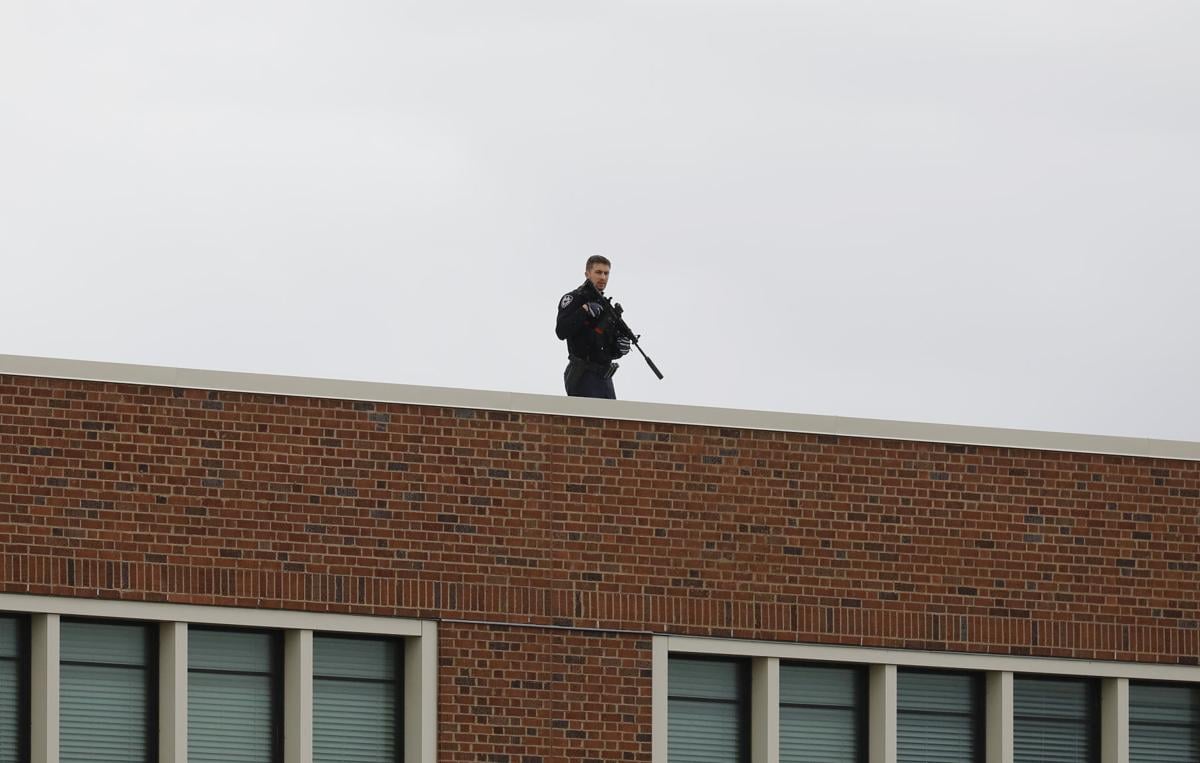 A teenage girl was arrested just after noon Friday on a felony charge of making terroristic threats in connection with a "false threat" of an armed person on the campus of Natrona County High School.
The threat prompted a significant police response Friday morning, when more than a dozen officers arrived at the central Casper high school, closed the campus and then proceeded to search the building with guns drawn. Students were instructed to shelter in place as police swept NC. Two other nearby schools, Dean Morgan Junior High and Park Elementary, were placed on "precautionary lockouts" — meaning the doors were locked, students were brought inside, and school continued as normal.
On Friday afternoon, Casper police said in a statement that they'd arrested a juvenile for making a "false threat" via Safe2Tell, the anonymous tipster app available to students. According to public records, the juvenile is a female and was arrested by one of the Natrona County School District's school resource officers. The juvenile admitted to police that she made the threat, according to a department press release.
You have free articles remaining.
The juvenile's name has not been released, and her exact age is unknown, though she was born in 2004. Spokeswoman Rebekah Ladd confirmed the arrest was related to the Friday incident. A spokeswoman for the school district directed questions to the police department.
The teen is at least the fourth Casper student to be arrested for making terroristic threats since May 2018. Of those four, three have been Natrona County High-related threats.
There have been several lockouts and threats made against Natrona County schools over the past 18 months. Natrona County High itself has been locked out several times since spring 2018.
The district has ratcheted up its security and the punishment faced by students who make those threats. Schools have all instituted single points of entry, and the district has hired seven more school resource officers. After three threats were reported in rapid succession in March 2018, district officials announced that students making threats or false reports would be facing more discipline, including expulsion.