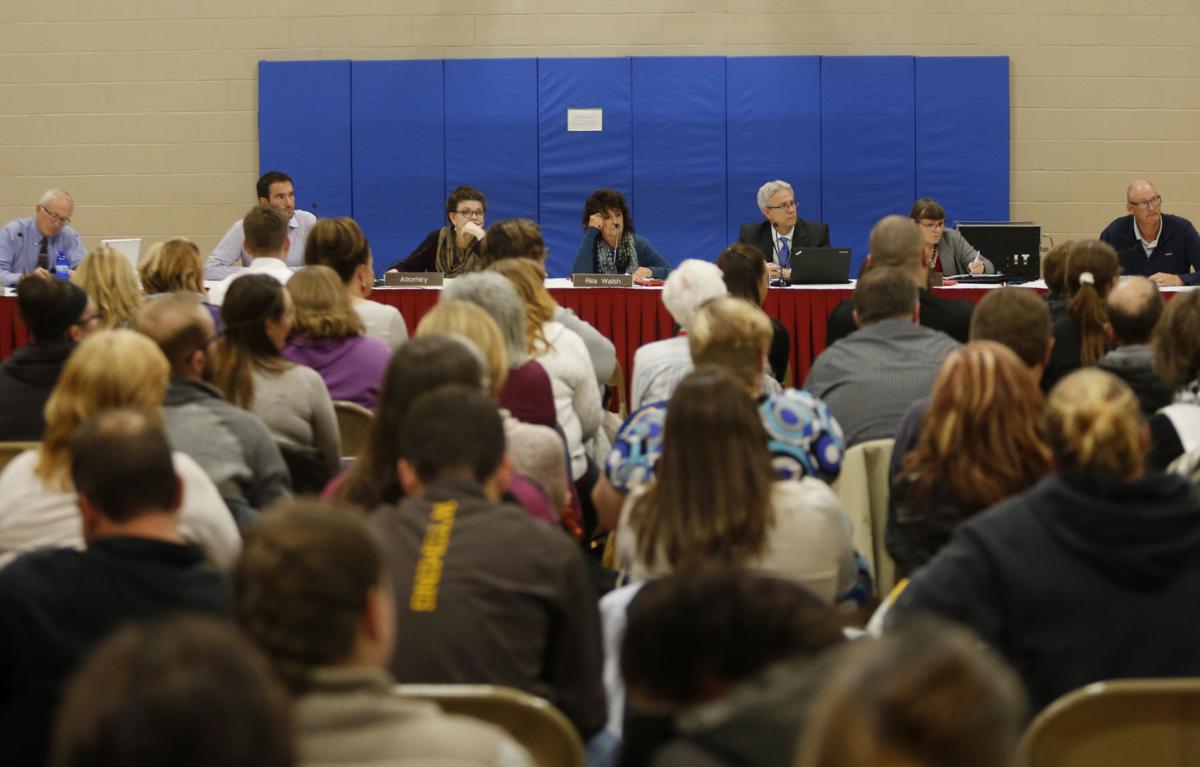 Three incumbent members of the Natrona County school board and three outside candidates have filed to fill five spots on the nine-person governing body.
Two of the three newcomers are certain to join the board, after longtime member Kevin Christopherson and one-term trustee Angela Coleman both decided against running again. Christopherson ran to join the county commission, though he placed a distant third in last month's primary. Angela Coleman, who joined the board in 2016, will also not run for re-election.
Coleman, who was a vocal critic of the board's decision to close a Mills school nearly three years ago, declined to comment on her decision Wednesday. She had been a frequent and rare opponent to the board's spending of money on capital projects.
But three standing members of the board will seek another term. Ray Catellier, an engineer, was appointed to round out a retiring trustee's term in spring 2016; he was then elected to a full term. Former teachers Rita Walsh and Dana Howie, who serve as the board's chair and vice chair, respectively, will also run again.
Walsh was first elected in 2008, and Howie joined the board after the 2012 election.
The three newcomers are Travis Marshall, who ran for a seat in 2018. He is joined by Kyla Alvey, a Casper optician, and Thomas Myler, a public relations and marketing coordinator for Casper College. On his Facebook, Myler identifies himself as Christopherson's son-in-law.
Whomever of the five candidates join the board after the November election will join a body facing a slew of unprecedented challenges. The district on Wednesday reopened for in-person instruction for the first time since mid-March, when the pandemic shuttered them. Students and staff have to wear masks when they're not apart, and many officials have said it's only a matter of time before the virus worms its way into a Natrona County school.
On top of the precarious position in which the virus has placed schools' opening, the district will have to cope with looming budget cuts. The bottom has fully fallen out from beneath the state's revenue, which will likely spell high-level and intense discussions about cutting school funding. Such was the case three years ago, when the state faced a massive school funding shortfall.
Two years ago, three other incumbents — Dave Applegate, Clark Jensen and Debbie McCullar — were all returned to the board. A newcomer, recent Natrona County High grad Kianna Smith, also joined the board then.
Concerned about COVID-19?
Sign up now to get the most recent coronavirus headlines and other important local and national news sent to your email inbox daily.