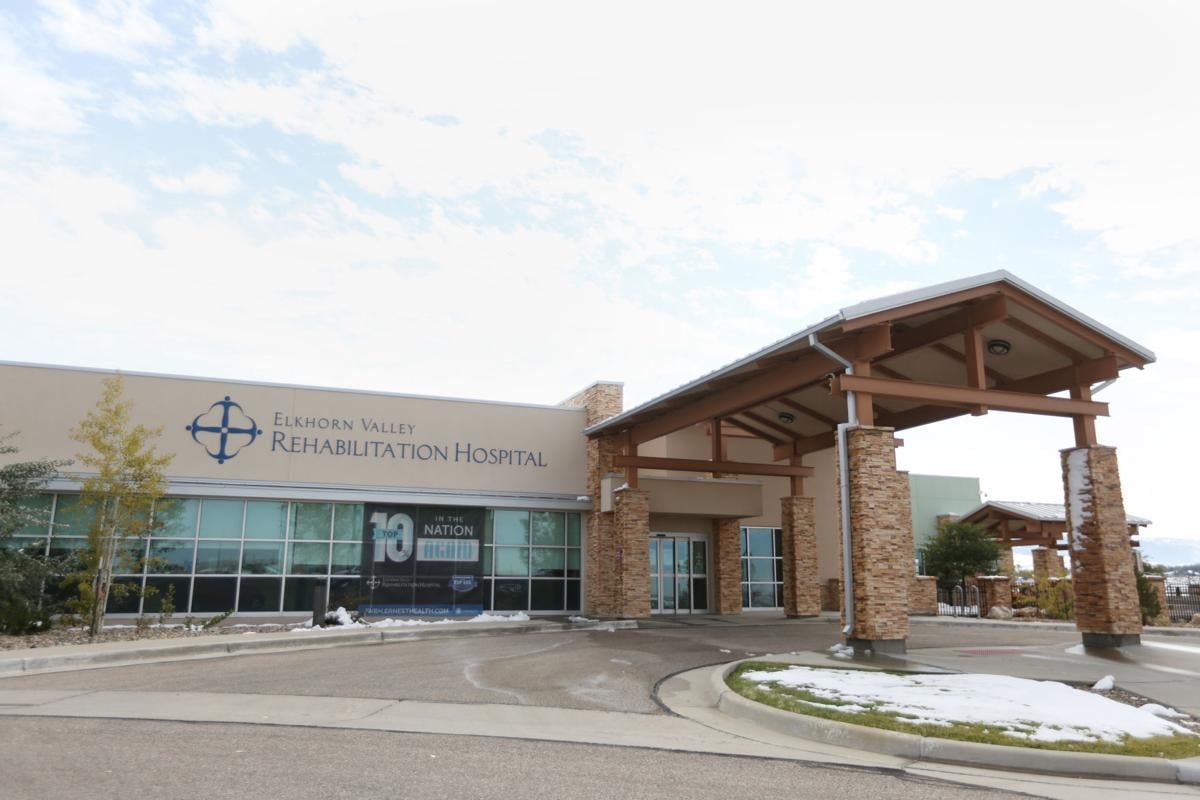 Twenty-two staff members and patients at Elkhorn Valley Rehabilitation Hospital have tested positive for the novel coronavirus, health officials said, a week after the outbreak was publicly announced and a month after Elkhorn declined an offer to conduct mass testing at the facility.
Thirteen staff members and nine patients from the facility have now contracted the virus, state and county health officials told the Star-Tribune. The outbreak at the facility is now comparable in terms of magnitude to the cluster identified earlier this year at Wyoming Behavioral Institute, which infected at least 22. The outbreak has driven the 67 cases identified in Natrona County this month, second only to Albany County's 106 cases.
The Casper-Natrona County Health Department announced the outbreak last week. At that point, 14 people — 11 staff members and three patients — had tested positive for the virus. Two of those people — both of them staffers — had tested positive in August. On Aug. 13, state health officials offered to conduct mass testing at Elkhorn. The state had offered and conducted similar testing across the state; epidemiologists here and across the country have said long-term care and inpatient facilities are particularly at-risk for spread because of their communal living spaces.
But Elkhorn rejected the offer, state and county health officials told the Star-Tribune last week. It's unclear why; Kim Deti, spokeswoman for the state Health Department, said last week and again Tuesday that no reasoning had been given for the rejection. Messages left for representatives at Elkhorn and its parent company were not returned last week.
When the virus first emerged in Wyoming six months ago, Natrona County largely avoided the type of widespread infection that Fremont, Teton and Laramie counties would all experience in those first weeks. But WBI's outbreak sparked some spread and represented one of the larger single spreaders in the state.
Now, the county is having a rise in cases again. There are 64 active cases in the county — 53 of those are confirmed patients, 11 are probable patients. Only one county — Albany — has more active cases; Fremont County is close behind with 62, and Laramie County has 54. As of Tuesday, three Natrona County residents have died of the virus.
Still, the vast majority of the county's coronavirus patients have recovered. There have been a total of 377 confirmed and probable cases in Natrona County, of which 313 have recovered.
Beyond the Elkhorn outbreak, other cases in the county can be attributed to community spread — meaning transmission that can't be traced to a single outbreak or cluster.
"We know sports and schools were at a standstill until recently so just the nature of that change, we expected to see an increase in community spread," said county health department spokeswoman Hailey Bloom. "Same thing with business, we know that with the more normal routine, more people are getting out and about to businesses and gathering again, which is great for our local economy. However, just due to these changes in people's habits and movement, the increase in mingling or people getting together, etc. within the community stimulates some of this increase you mentioned."
She added that "none of this community spread is anything we didn't expect—it's just the result of people getting out and intermixing for somewhat the first time to this extent in a long time."
School in Natrona County has been up and running for two weeks; thus far, eight students and staff members in the school district here have been diagnosed with the virus, though one of those — a Journey Elementary student — hadn't attended school before testing positive. Of those eight, four are Natrona County High students.
No new cases within the district were confirmed Tuesday. No schools have been closed.
Students have also returned to Casper College's campus. Six students and one staff member have tested positive as of Sept. 11. Four of those cases — all students — were still active.
Concerned about COVID-19?
Sign up now to get the most recent coronavirus headlines and other important local and national news sent to your email inbox daily.