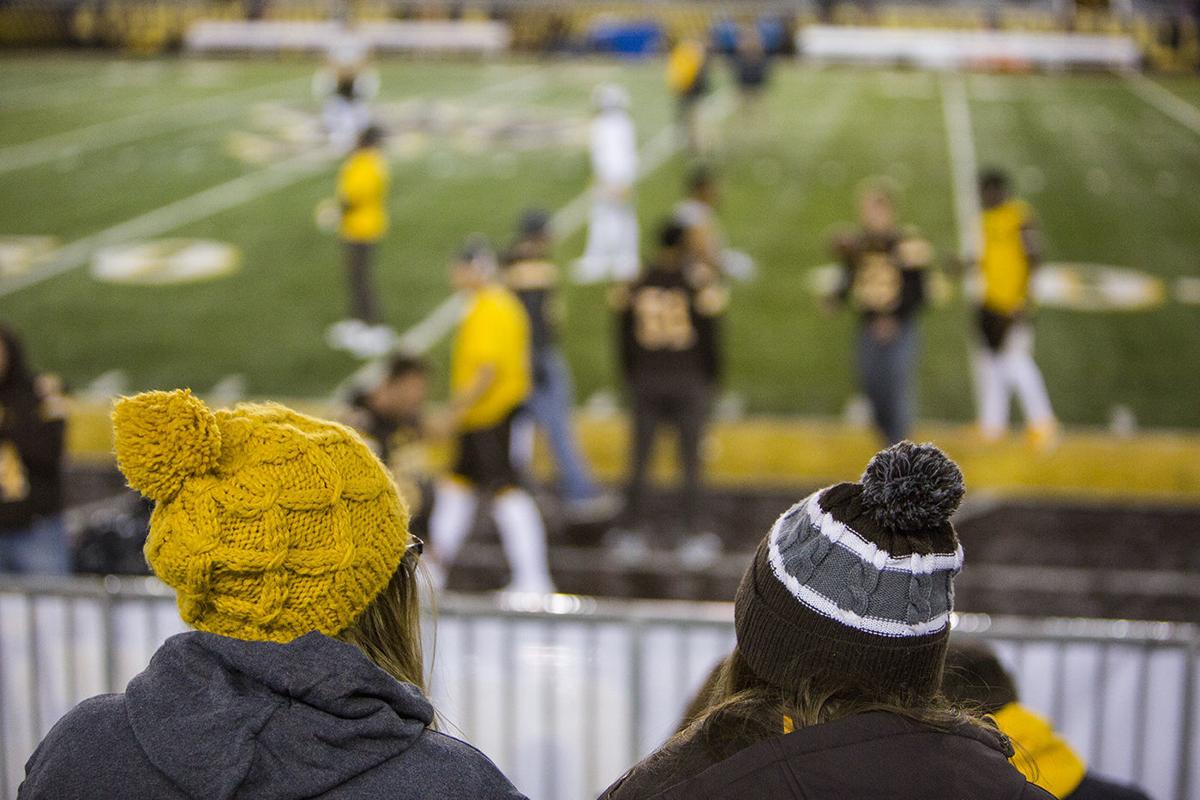 The University of Wyoming's entire state funding request was granted by the state's Legislature during the session that ended earlier this month, along with an $85 million appropriation for the school's new Science Initiative building.
The university's share of the budget bill signed by Gov. Matt Mead totals $380 million for the next two years, according to a UW press release. The $85 million for the science building was approved as part of a contentious capital construction bill, negotiations for which stretched into the late hours of the session and carried over into last week.
The funding was likely a welcome relief after waves of cuts slashed more than $41 million from the university's budget, as the state and Mead grappled with an energy industry that was in a tailspin. To handle those past reductions, the university eliminated more than 300 positions and laid off more than 30 employees, among other things.
Within the $380 million was $19.3 million for the School of Energy Resources; $8.3 million for Tier 1 Engineering; $1.8 million for the National Center for Atmospheric Research-Wyoming Supercomputing Center; and $8 million in matching athletics funding.
"We appreciate the Legislature's continued support of the university. I'm particularly pleased that the session resulted in no further cuts to our operating budgets," UW President Laurie Nichols said in the release. "This will allow us to move forward with our ambitious strategic plan for the next five years, which will guide us in our efforts to reach new levels of excellence."
The House had originally set aside $100 million for the Science Initiative, but the Senate — loathe to spend money — scaled that back to $76 million, leaving the remaining $24 million up to the university. Eventually, the two chambers settled on $85 million, with UW being saddled with the remaining $15 million.
On Wednesday, UW's board of trustees approved using university reserves to pay for its share of the project.
"I think we're certainly appreciative of the $85 million, of the release of that funding," UW spokesman Chad Baldwin said. "It is the university's top construction priority. ... It would've been very nice to get the full $100 million. We understand situation the state's in. We're committed enough to this project to make this financial commitment to our reserves."
A number of other projects at the university were funded by the Legislature.
From the general fund, $33.05 million went to the medical education program, $1 million is for "carbon engineering research" and $100,000 went to the school's rodeo team.
Elsewhere, $41.4 million was set aside for major maintenance, along with $1 million for repairs to Corbett Pool.
An additional $6.65 million was appropriated to "shore up the reserve account for UW's endowed faculty positions."
Follow education reporter Seth Klamann on Twitter @SethKlamann