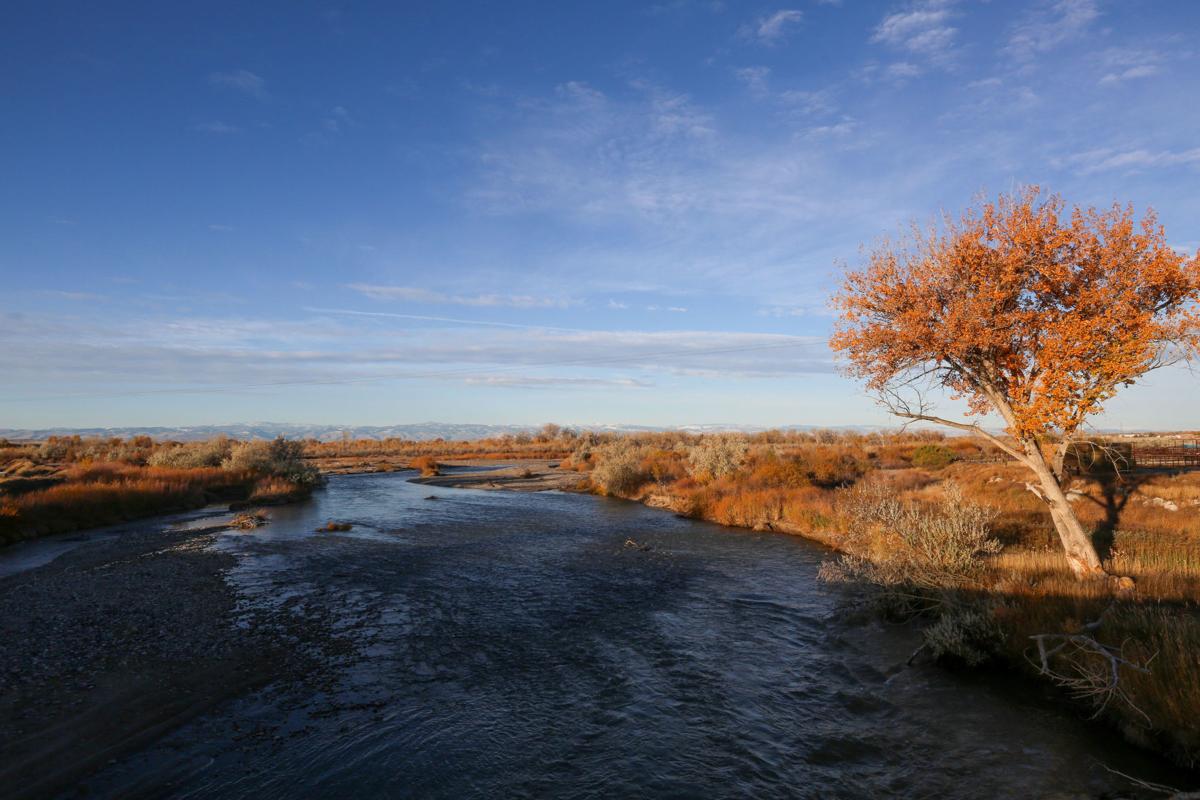 The University of Wyoming says its more recent work on the Wind River Reservation has had a positive impact on enrollment.
Ongoing efforts to grow its presence on Wind River through projects ranging from economic development to language revitalization have been responsible for the growth, in addition to better support options like the Native American Education, Research and Cultural Center, which opened in 2017, the school said earlier this month.
While the partnerships with Wyoming tribes and on Wind River has ebbed during different administrations at UW, a recognition of the work's importance by the administration under former President Laurie Nichols, and now interim leadership, seem to suggest that the UW is serious about sustaining its relationships in Indian Country.
"It's really fluctuated over the years," said James Trosper, director of UW's High Plains American Indian Research Institute. "There's some real positive momentum right now ... education really leads to some good and positive things that can only benefit our community."
Trosper, who is of Eastern Shoshone and Northern Arapaho descent, said the work shows Wind River families that their children would supported and valued students at UW. Trosper is also a UW graduate and former member of the board of trustees.
You have free articles remaining.
The number of American Indian and Alaska Native students enrolled during 2017 spring semester grew to 71 compared to the previous year's 64, according to spring "Day 15" enrollment data. That's not counting students counted as "two or more races" or those whose race and ethnicity was unknown.
Those increases are small, but Trosper said the most noticeable growth has been among the number of freshman students who are Indigenous. Previously, students would attend a school like Central Wyoming College before transferring to UW.
"I think that a lot of families on the reservation are seeing the support and seeing that our Native American students are valued," he said. "There are a lot of families that feel safe in sending their youth directly here."
Some of the partnerships between UW and the two Wyoming tribes that the school says have helped include: work to complete a Native American affairs strategic plan; studying the effects of Shoshone ancestral foods on health, identity, culture and well-being; creating an agricultural plan to increase productivity on the Wind River; creating an app to help with Northern Arapaho language revitalization efforts; and researching deer and elk migration corridors on the reservation.
Trosper said it's important for UW to continue its work with the two tribes not just because its a land grant institution, but because members of both tribes are Wyoming citizens, and the state and school are on land that once occupied by the tribes. The Wind River Reservation is part of Eastern Shoshone traditional homelands, while UW's campus is part of the Northern Arapaho's traditional homeland, he said.
"One of the things that's important to remember is really what the mission of the University is and the responsibility it has as a land grant university, and that is something I think really extends to all communities throughout the state," he said. "Residents of the Wind River Reservation, even though they're members of federally recognized tribes, they're also citizens of the state of Wyoming."
Follow reporter Chris Aadland on Twitter @cjaadland