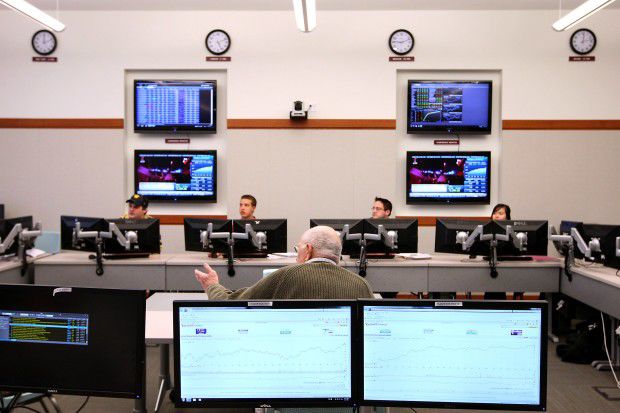 The University of Wyoming will hold a computer science camp for Wyoming's educators this summer, a few months after the Legislature mandated students be taught the subject in schools.
UW's College of Education and Department of Computer Science are partnering up to offer "RAMPED2: COWPOKES-IoT," according to a university press release. The program will be funded by a $300,000 grant from the state Department of Education.
The event is broken down into two parts: June 25 through June 29, and July 15 through July 21.
You have free articles remaining.
It will feature 25 teachers from Wyoming and surrounding states. It's open to teachers from elementary, junior high and high schools, according to the release.
"The funding also will support four department faculty and two graduate and two undergraduate students for the duration of the program," according to the release. "Along with the (College of Engineering and Applied Science), the program will feature faculty from physics and astronomy, and education."
The students and faculty will develop a curriculum and teaching tools.
"It's huge for teachers to have the confidence to go into their classrooms and be able to develop these concepts," said Mike Borowczak, the department of computer science professor of practice. "We're aiming at all teachers, whether they have a STEM (science, technology, engineering and mathematics) focus, art or humanities. This is a valuable skill set for them."
The announcement comes after the state Legislature passed a bill that folded computer science into the state's educational program. The state Education Department announced earlier this week that it was launching a project, Boot Up Wyoming 2022, to prepare the state. One frequent concern of educators across the state about instituting computer science is educating teachers, something state officials acknowledge is challenging but possible.
Follow education reporter Seth Klamann on Twitter @SethKlamann