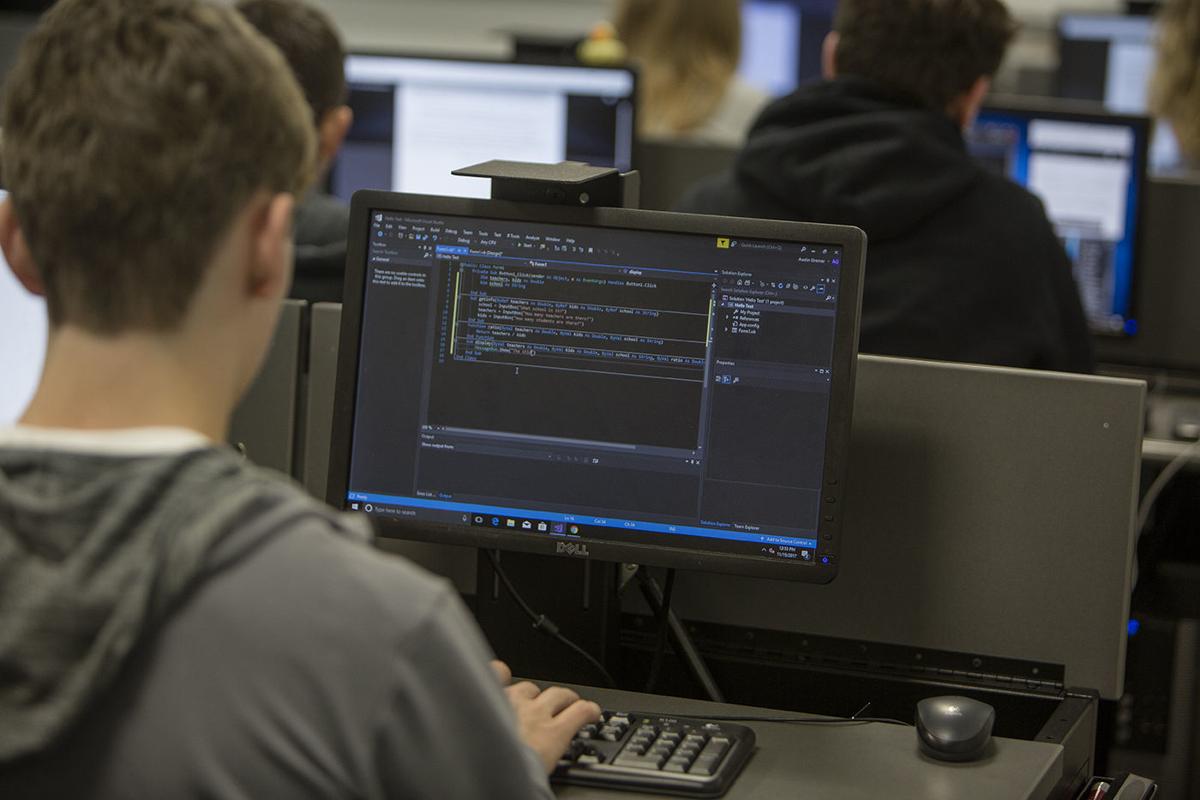 Nearly all of Natrona County's 13,300 students have returned to their coursework over the past week, as the state's educational system turns to online and distance learning amid the continued spread of the novel coronavirus.
Of the district's students, 97 percent have re-engaged in coursework, weeks after Natrona County schools and the state's 47 other districts were closed by Gov. Mark Gordon to slow the spread of the virus. Walt Wilcox, Natrona County's associate superintendent for curriculum and instruction, told the school board Monday that the district had "high engagement" of its students. He said that roughly 150 students families were learning via paper packets, rather than through some digital means, in large part because they may not have access to the technology or internet needed for virtual education.
All of the district's schools are offering a blended courseload of live and recorded videos, Wilcox said. Thousands of laptops and other tech equipment have been distributed to students across the district to ensure students can continue to learn while social distancing.
Wilcox told the board that administrators and teachers are tracking the 3 percent of students who essentially aren't attending to their virtual schools. He said that if the students don't return to the district's fold, then officials may engage law enforcement or the Department of Family Services to ensure the students don't fall off completely.
The district is closed for the foreseeable future. Gordon's closure order initially extended to the first weeks of April; he expanded it to stretch until the end of the month. But there's no indication that schools will open come May, when Wyoming is expected to have its coronavirus peak. Wilcox said that administrators were still discussing how to conduct graduation and other student-recognition events.
Other institutions — like the University of Wyoming and Casper College — have already canceled their graduation ceremonies. Laramie County School District No. 1 announced last week that it was canceling its prom.
The Cheyenne district also told its spring coaches that it would be paying its spring coaches a fraction of their stipends. Wilcox said Monday that the district would continue to pay its spring coaches in full; he added that the coaches were working with students to keep them fit and were overseeing their facilities and equipment.
Board member Kevin Christopherson questioned why the district should pay the coaches, if none of them were actually coaching. He noted that the state was facing a dire economic situation, with energy revenues plummeting and the coronavirus adding significant strain to an already precarious position.
None of the other board members or administrators responded to Christopherson's concern about coaches. But fellow board member Dave Applegate said that the district needed to be proactive, both when it came to its budget and when it comes to the impact the coronavirus may continue to have into the fall.
He warned that some form of social distancing, either on a district-wide or more narrow scale, may be required for months to come or until a vaccine is developed. He asked the board and administrators to continue planning for that scenario.
"If an event like this happens once every hundred years, it might not resolve itself in a couple months," he said.
Concerned about COVID-19?
Sign up now to get the most recent coronavirus headlines and other important local and national news sent to your email inbox daily.