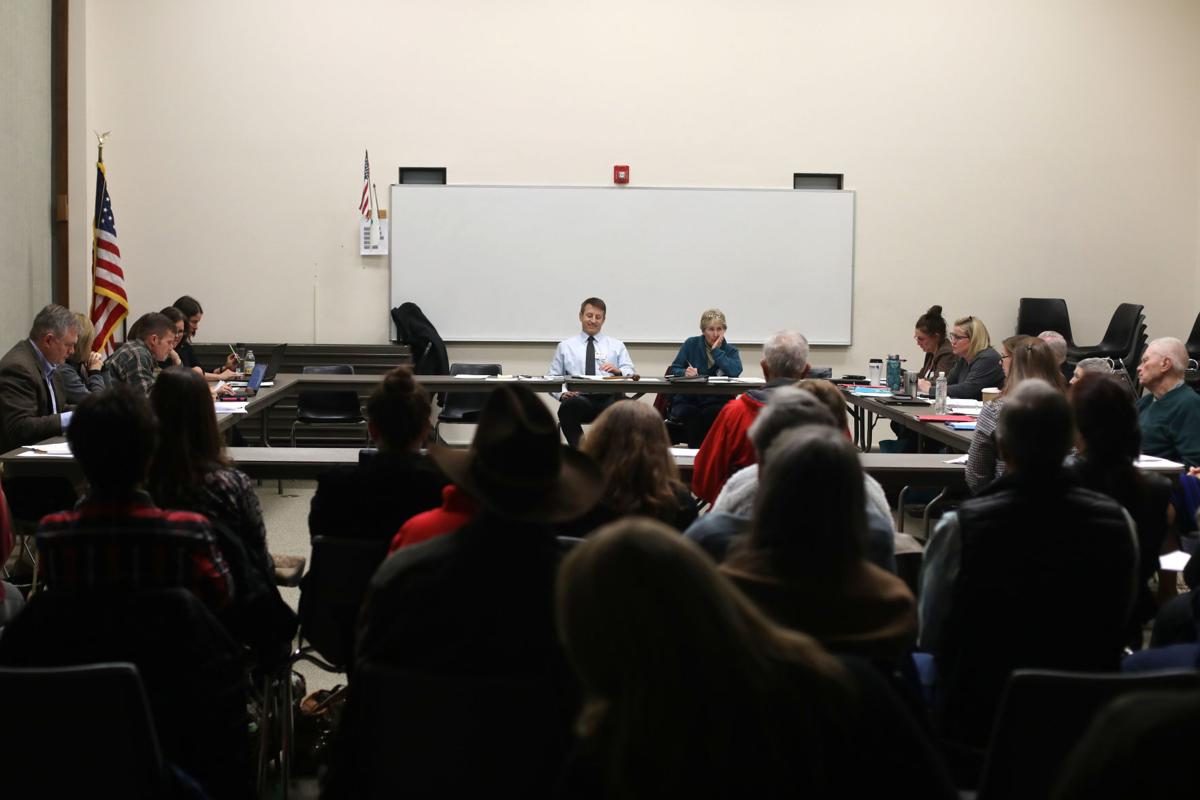 Natrona County's two largest political parties held elections for their executive committee members in recent weeks, giving them a chance to refine party platforms and define their goals moving forward.
On Tuesday, the Natrona County Democratic Party held their biennial elections, but the vote didn't bring much movement within the party leadership.
Chair Debbie Bovee said most people ran uncontested for spots they held last term. Bovee was reelected to lead the party Tuesday night, and Mike Bond retains his position as vice chairman.
Bovee said Wednesday that party Treasurer Liz Batton, Secretary Mariah Bovee and Committeeman Lane Cheney were also reelected. The one new addition to the executive committee this term is Fatima Bujosa, who joins as the party's latest committeewoman.
The Natrona County Republican Party saw more movement in its ranks following their elections on March 23. Assistant District Attorney Kevin Taheri assumed the top spot as chairman and former Committeewoman JoAnn True was elected as vice chair.
Leslie Hendry will serve as the party's secretary, Kim Walker as committeewoman and former Chair Joe McGinley as committeeman. The party also elected a group of eight at-large executive committee members: Susan Stubson, Karen Hinchey, Peter Nicolaysen, Pat Thomas, Joe MacGuire, Ronna Boril, Crystal MacGuire and Pat Sweeney.
Both McGinley and True were previously censured by the Wyoming GOP, an issue Taheri said didn't come up much during the local election.
"I don't think it's healthy to be censoring each other as Republicans, but we'll see where we go, going forward," Taheri said. "I think Chairman McGinley did a good job, but he wanted to move on to a different role and I'm glad he's still part of the executive committee."
True was censured in September for her role in founding and supporting Cowgirl Run Fund, a bipartisan political action committee that helped fund several Wyoming Democratic candidates in 2020. In January, McGinley was censured in a closed-door meeting after the country party opposed several state initiatives and withheld portions of its fundraising typically paid to the state party.
Taheri said the party is now focused on getting Republicans elected in Natrona County and in the state, raising funds to help candidates and getting out the vote for coming election cycles.
The Democratic party's biggest task right now, Bovee said, is trying to mitigate misinformation about its agenda. The Natrona County party's platform is adopted from the national and state platforms, and in Wyoming she said there's a misconception that they're trying to take people's guns away and make the country socialist.
"We're not socialists, we're not communists, we're not anti-Christian," Bovee said. "Most of us are church-going people, as a matter of fact. And we're not tax-and-spenders either. We have very conservative people in our party that absolutely are not for that. But do we think that all government is bad? No, we don't."
She said the party has been organizing donations to food banks, as well as email and letter-writing campaigns to elected officials and other local flyering or social media outreach efforts to spread the word about their actual priorities.