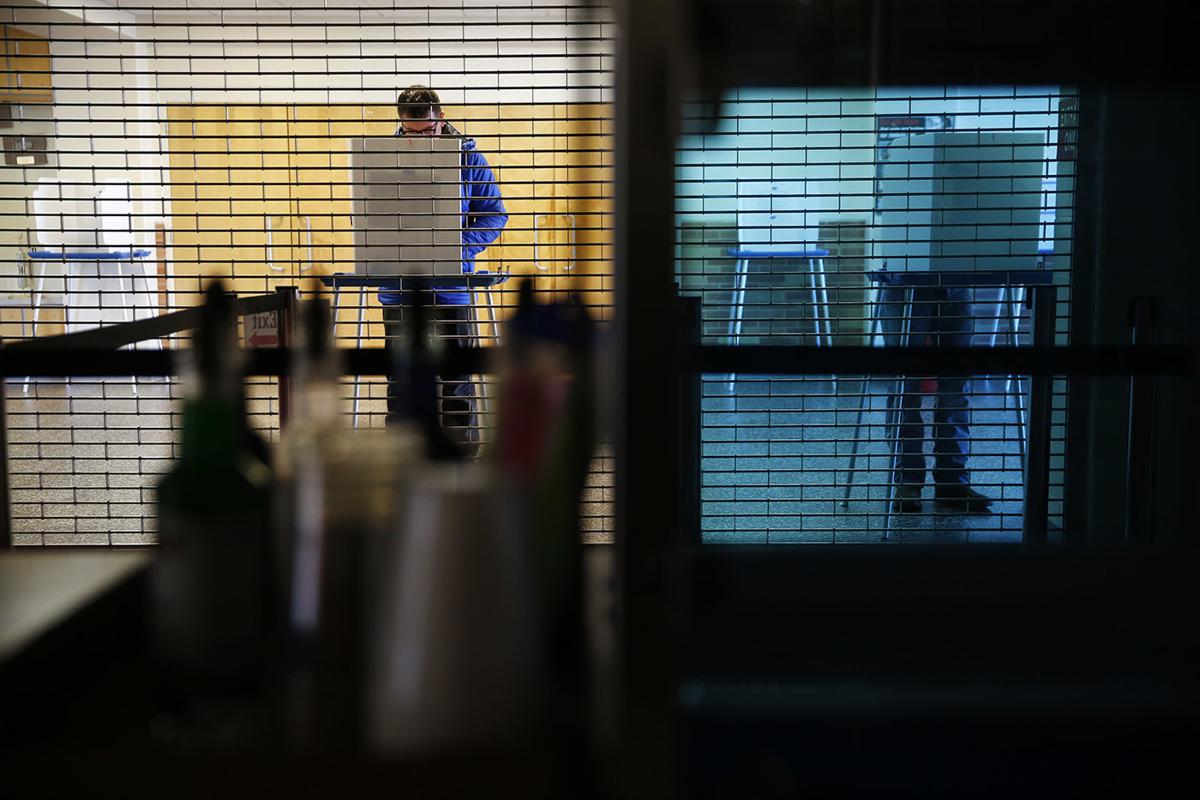 WIND RIVER RESERVATION — Indigenous people in Wyoming could have an easier time using their tribal identification when voting if newly proposed legislation eventually becomes law.
The state's Select Committee on Tribal Relations unanimously passed draft bill language at a meeting Monday in Fort Washakie that would allow tribal citizens to use their tribe-issued ID to register to vote as long as it is presented with either a valid driver's license number or the last four digits of their Social Security number. The committee voted to ask the Corporations, Elections & Political Subdivisions Committee to take up and sponsor the legislation this fall.
The driver's license number or Social Security digits could even be printed on tribal IDs, if the tribes chose to do so, making them the only form of identification needed for voting.
"The discussion we're really trying to have is what can we do to the tribal identification cards to allow them to be used for voter identification?" said Rep. Lloyd Larsen, R-Lander, the bill's sponsor.
Wyoming officials must follow federal voter registrations laws, which require voters to present a valid driver's license number if they have one when registering to vote. If not, they would need to use the last four digits of their Social Security number.
Under federal law, a tribal ID can be currently used to vote if presented with a driver's license number or, if a voter doesn't have a valid driver's license, the last four digits of a Social Security number.
While Wyoming is limited in what it can do to accommodate the Eastern Shoshone and Northern Arapaho tribes, Secretary of State Ed Buchanan said the proposed legislation is "a way to solve the problem in the most practical way" at the state level. He said he doesn't anticipate Congress making larger changes to federal law to allow tribal citizens to just use a tribal ID in the near future.
"The more immediate and more probable solution at this time is a form of legislation at the state level," he said, adding that his office was also working on rule changes to make it clear that tribal IDs count as legitimate identification.
Still, Eastern Shoshone Business Council Co-Chairman Leslie Shakespeare said he wants members to be able to use a tribal ID without a driver's license or Social Security number given the requirements needed to be issued a tribal ID. He said for the Eastern Shoshone, a state-issued birth certificate and complete Social Security number are among the requirements to obtain a tribal ID.
Rep. Andi Clifford, a Wind River Democrat and Northern Arapaho citizen, said during voter registration drives, many of the Indigenous people she's encountered didn't have a driver's license for a number of reasons and would prefer to use their tribal IDs because they use it more often on the reservation.
Though she realizes many people want more drastic change, she's pleased with how the conversation has unfolded because state officials and lawmakers are more educated about the issue. She called the proposed legislation positive "baby steps."
"If (tribal citizens) want to use their tribal ID, that's true sovereignty," she said. "That's the big picture that I want, … to make it easier for my constituents, the people of Wind River, the two sovereign nations, to be able to register to vote. That's my goal."
Follow reporter Chris Aadland on Twitter @cjaadland