DEATH PENALTY
Will the Wyoming legislature repeal the death penalty this year?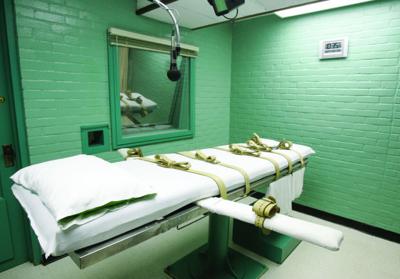 CHEYENNE — Every year since 2013, some state lawmakers have tried — unsuccessfully — to repeal Wyoming's death penalty.
Rep. Jared Olsen, R-Cheyenne, thinks the sixth time is the charm.
Last week, the second-term lawmaker and attorney reintroduced a bill that would eliminate the death penalty from Wyoming's legal system. Though the legislation is unchanged from a version of the bill that fell six votes short of passing in 2018, Olsen believes the outcome could be different this year.
"I think we have the best chance of getting this bill through," said Olsen.
The biggest difference from past versions of the bill begins with the coalition backing it. Whereas past versions of the bill were spearheaded primarily by Democrats like Rep. Charles Pelkey, D-Laramie, Olsen – one of the few Republican co-sponsors of last year's version of the bill – has managed to attract not just a bipartisan coalition of lawmakers to the bill, but legislators from across the ideological spectrum as well. Current sponsors include not only the House floor leaders for both the minority and majority caucuses, but also Speaker of the House Steve Harshman, R-Casper, as well as Senate Minority Leader Chris Rothfuss, D-Laramie.
Behind the scenes, numerous other special interest groups have been lobbying for the bill as well. On Wednesday, a broad coalition of groups including the Catholic Diocese of Cheyenne, the League of Women Voters of Wyoming and the ACLU of Wyoming released a joint statement decrying capital punishment as "a costly and unfair practice that does not enhance public safety or promote justice in Wyoming."
"The momentum and desire behind all those groups is just flourishing right now," Olsen said. "They're coming to me every day, working different legislators and reporting back to me on what they're doing. I think there's a lot of outreach in the community as well. There's a lot of momentum."
A waste of taxpayer dollars?
Among the reasons that Olsen believes this attempt at a repeal could be successful: The death penalty has cost Wyoming taxpayers millions of dollars over the years, with very little to show for it.
Though housing one inmate is expensive — costing roughly $44,735 annually — the amount of money appropriated to the state's capital defense fund each year is nearly 17 times that amount, despite Wyoming only executing one person since the U.S. Supreme Court reinstated the death penalty in 1976. According to a fiscal note accompanying the bill, it would cost Wyoming approximately $750,000 to sufficiently fund capital punishment activities in 2020, despite the fact no sentenced criminals currently sit on death row.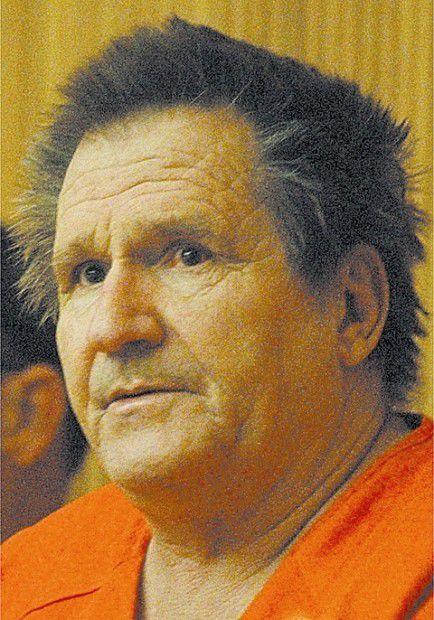 When there is an inmate on death row, however, the cost to the state to try one case is often astronomical, and litigation can continue for years. Olsen named the example of Dale Wayne Eaton — the state's last death row inmate — who had his sentence overturned after years in court for a murder he committed in 1988. This incident later led Gov. Matt Mead to request additional funding for the state's capital punishment defense fund, after a Cheyenne judge ruled Eaton could not receive a fair trial in Wyoming due to a lack of litigators in the state with the capacity to appeal a death sentence.
"Out of any case you're going to have, (a death penalty case) is going to have the most resources," said Olsen. "It's going to have the most lawyers, the most amount of witnesses, the longest jury selection process. All of it is much more in-depth — as it should be — than any other case."
Is the death penalty practical?
Opponents of past repeal attempts have argued that the death penalty is necessary to properly remember victims of heinous crimes or to act as a deterrent to violent criminals. However, proponents of a death penalty repeal have argued that a death penalty does not reduce the murder rate in states that maintain them and that prosecuting death penalty cases are often challenging.
Generally speaking, capital punishment cases are an inefficient form of criminal justice, said Jackson attorney John Robinson, who was a public defender in a Wyoming death penalty case in the late-1990s. Cases can take years to resolve, Robinson said, and often require the full strength of the legal system — taxpayer-funded on both sides — to successfully try those cases.
"The reason the process is so complicated is because of all the constitutional safeguards that are in place," said Robinson. "In my capital case, every motion began with three words: 'Death is different.' When you propose putting someone to death, it is different."
Others say the death penalty, as written, may not always achieve its intended goal.
Natrona County District Attorney Dan Itzen said by phone Tuesday that he was not familiar with the bill. Itzen was one of the special prosecutors in 2014 who successfully convicted Nathaniel Castellanos of murder in connection to the shooting death of two people in Cheyenne. Itzen said the primary challenge he faced in trying to convince jurors to sentence Castellanos to death was a legal one. In the penalty phase of the trial, aggravating factors that prosecutors use to show a person deserves death are circumscribed, while mitigating factors are less so.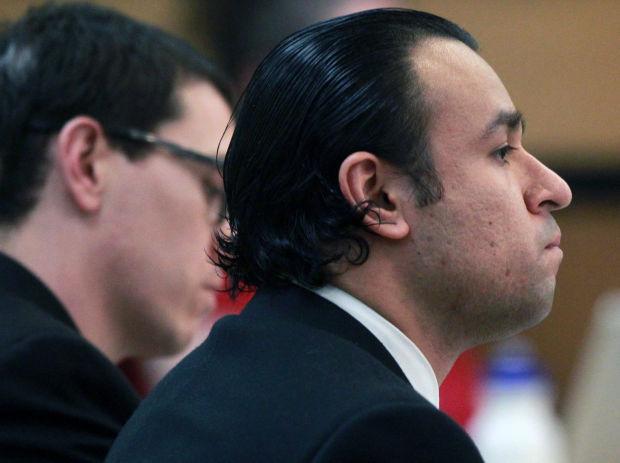 Jurors declined to send Castellanos to death row. He is now being held in a private Mississippi prison, serving a term of life for each of his three convictions: two for first-degree murder and one for attempted first-degree murder.
Itzen noted capital punishment is rarely used in Wyoming, but said it is warranted in certain cases. He said it was not appropriate for prosecutors to threaten to seek the death penalty in order to extract a plea from a defendant.
"The death penalty is not a bargaining chip," Itzen said. "If you're gonna threaten a man's life, that's what it is."
The prosecutor said legislators are focused on the wrong issue. Wyoming's victim's bill of rights allows victims or their family members to address judges prior to sentencing. Because in capital cases a jury decides whether a defendant should face death, family members typically don't have a say until the sentence has already effectively been decided, Itzen said.
Given that Wyoming has only had a handful of capital punishment cases in more than 40 years — with just one execution — Olsen said he believes legislators may come around to the belief that the death penalty is no longer something that is practical and needed in the Cowboy State.
Whether or not that happens, he said Tuesday, will be narrowly decided.
"We've been whipping votes in the House," said Olsen. "It's not going to be a resounding victory. If we pass the bill, it's barely going to be over the 50 percent hump. There are a plethora of legislators who are stuck in the way that this is the only effective way to curb murders, even when the statistics show it's not."
Follow politics reporter Nick Reynolds on Twitter @IAmNickReynolds