Take a look back in time with these photos from Casper's history contributed by readers of the Star-Tribune. 
"She was destined to be accomplished," former Wyoming Gov. Mike Sullivan said of Nagel. "She's very bright, very personable, always informed, …
Here's what people are uncovering in Casper Star-Tribune newspaper archives. Search our historical issues for obituaries, marriage and birth a…
The discovery of a bison skull on state land led to the finding of a bison jump site that dates back 1,500 years.
The Wyoming Medical Center opened as Wyoming General Hospital in 1911 and has grown on the same spot ever since.
Perhaps the most recognizable landmark in downtown Casper, the 177-foot Wells Fargo tower was constructed in 1968. Wells Fargo announced in 20…
Here are some of the numerous pieces of historic architecture that were uncovered during the renovation of the Wyoming Capitol in Cheyenne. 
When it opened in 1901, Wyoming State Penitentiary had no electricity or running water and a poor heating system. It housed about 13,500 priso…
An entire block of Main Street in Shoshoni, known to many for the faded mural of Geronimo that adorned a brick wall, was demolished in October…
Photos from some of Montana and Yellowstone's most historic fires. 
A flash flood in August 2002 destroyed 80 percent of Kaycee's businesses and about one-third of homes in town after a powerful rainstorm pound…
On May 16, 1986, David and Doris Young entered Cokeville Elementary School with a gasoline bomb, a variety of rifles and handguns, David's phi…
Perhaps the last in a long line of original architecture and decor to be uncovered during the renovation of the Wyoming Capitol. 
George Bush made multiple visits to Wyoming during his tenure as president and vice president, including a trip to Yellowstone National Park a…
University of Wyoming student Matthew Shepard was severely beaten and left tied to a fence outside Laramie the night of Oct. 6, 1998. He was f…
The Star-Tribune's coverage of Matthew Shepard began in the Oct. 9, 1998 edition, the morning after Shepard was found beaten and near death ou…
A downtown Casper staple since 1934, the Wonder Bar was closed in October 2016 and reopened in August 2017 after being completely gutted and r…
Mountain View, University Park and Willard elementary schools, along with Frontier Middle School, closed for good when students left after the…
Part two of our look at the numerous pieces of historic architecture -- as well as a few antique items -- that were uncovered during the ongoi…
The Little Man Mine claim, on Heaths Peak in the Pedro Mountains about 60 miles southwest of Casper, is possibly the discovery site of the Ped…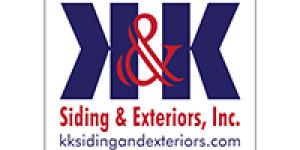 K & K Siding and Exterior Inc.
See how the Wyoming Cowboys' helmets have evolved over the last 40 years.
The abandoned iron mining town of Sunrise, Wyoming will return to life when about 1,000 people visit for the total solar eclipse.