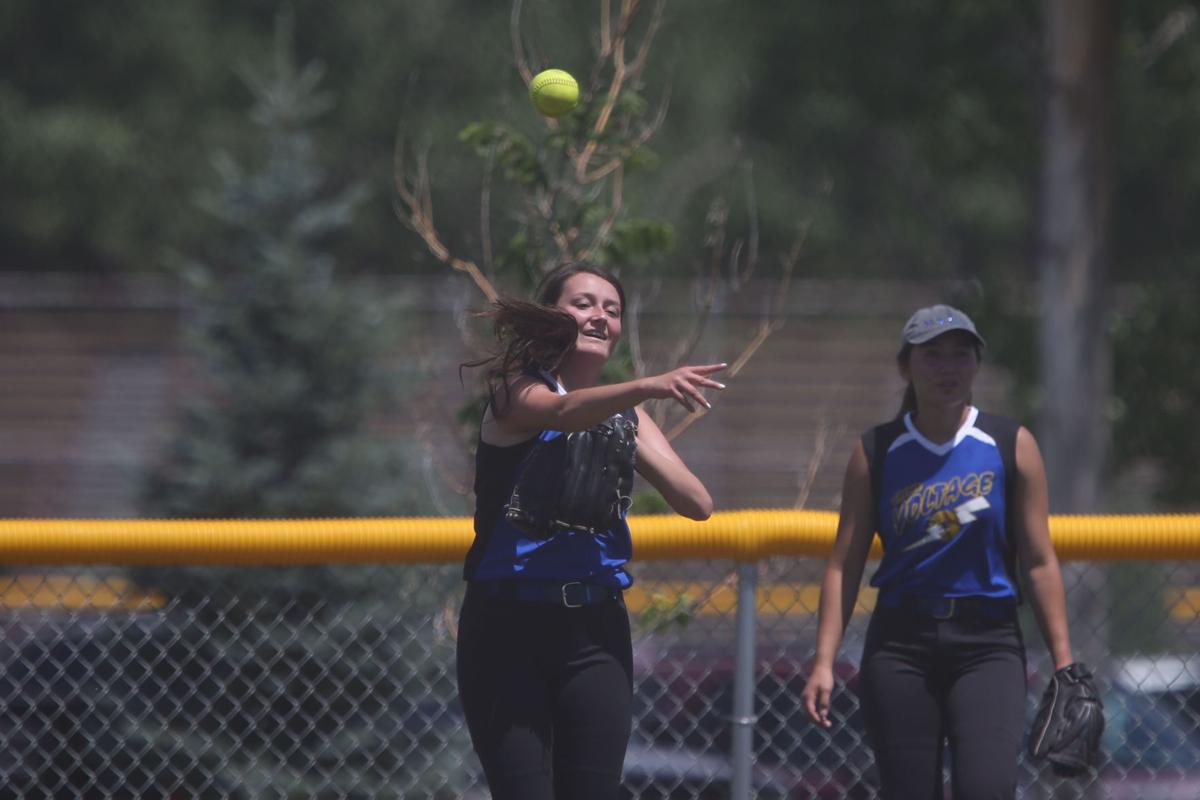 It's been years in the making, but the inaugural girls high school softball season has finally arrived. Natrona County and Kelly Walsh were scheduled to open the season last weekend in Cheyenne, but Mother Nature had other ideas, dumping more than 30 inches of snow in the Capital City and canceling the scheduled tournament.
The Fillies and Trojans will try again this weekend as they head to the Southwest corner of the state to face Green River and Rock Springs.
"It's not going to be perfect," Natrona County head coach Rick Robinson said, "but I'll just be glad when the umpire says, 'Play ball!'"
Natrona County and Kelly Walsh also are ready to get outside. The record-breaking snowstorm has forced both teams to practice almost exclusively indoors, which has been less than ideal. With soccer and track and field athletes also unable to get outside for the most part, Robinson said it has sometimes been "organized chaos" at NC's indoor facility, the Mustang Activities Complex.
Obviously, it's a similar situation at Kelly Walsh.
"It's been tough," Kelly Walsh head coach Claire Smith said. "And with the restrictions we've been having to break the team into smaller groups."
While a number of players on both teams have played competitively in rec leagues or on travel teams, there are varying levels of talent.
"We have kids who are getting ready to sign with a college and then we have kids who are just wanting to come out for a new sport," Smith stated. "The abilities are just way different. We've worked on a lot of hitting and pitching and with some of the kids we've had to work on just the basic fundamentals."
It helps that Smith and Robinson know what they're doing and that they have some familiarity with some of the players. Smith is a longtime coach of the Casper Rebels traveling team while Robinson was instrumental in starting Casper's fast-pitch program back in the early 1990s and helped start the Casper Voltage traveling team.
Not surprisingly, both have been fierce advocates of getting fast-pitch softball sanctioned by the Wyoming High School Activities Association. The grassroots movement began in Cody in late 2018 and other school districts soon followed. The Natrona County school board voted unanimously to add softball at an April 9, 2019 meeting and the WHSAA made it official at a board of directors meeting on Nov. 5, 2019.
"I'm really excited," said Robinson, who also is the activities director at Casper Classical Academy. "The people around the state that run the travel teams are the ones that got this effort going. It started up in Cody and from there it went to Green River and then it was like a domino effect."
Added Smith: "It's definitely going to be a happy moment for me because of all the work that we have put in to get this going for these girls."
After last week's tournament in Cheyenne was canceled, the state opener was scheduled for Thursday with Wheatland playing at Cheyenne South,, but that game was postponed because of field conditions. The Bulldogs and Bison are two of the seven teams that comprise the East Conference along with Cheyenne Central, Cheyenne East, Gillette, Laramie and Thunder Basin. Natrona County and Kelly Walsh are in the West Conference with Green River, Rock Springs, Cody and Worland.
Following this weekend's games, the Fillies and Trojans will be off for spring break, and hopefully will be outside for practice.
"The weather has been a bit of a downer," Robinson admitted, "but the girls are still excited to get on the field."
Follow sports editor Jack Nowlin on Twitter @CASJackN