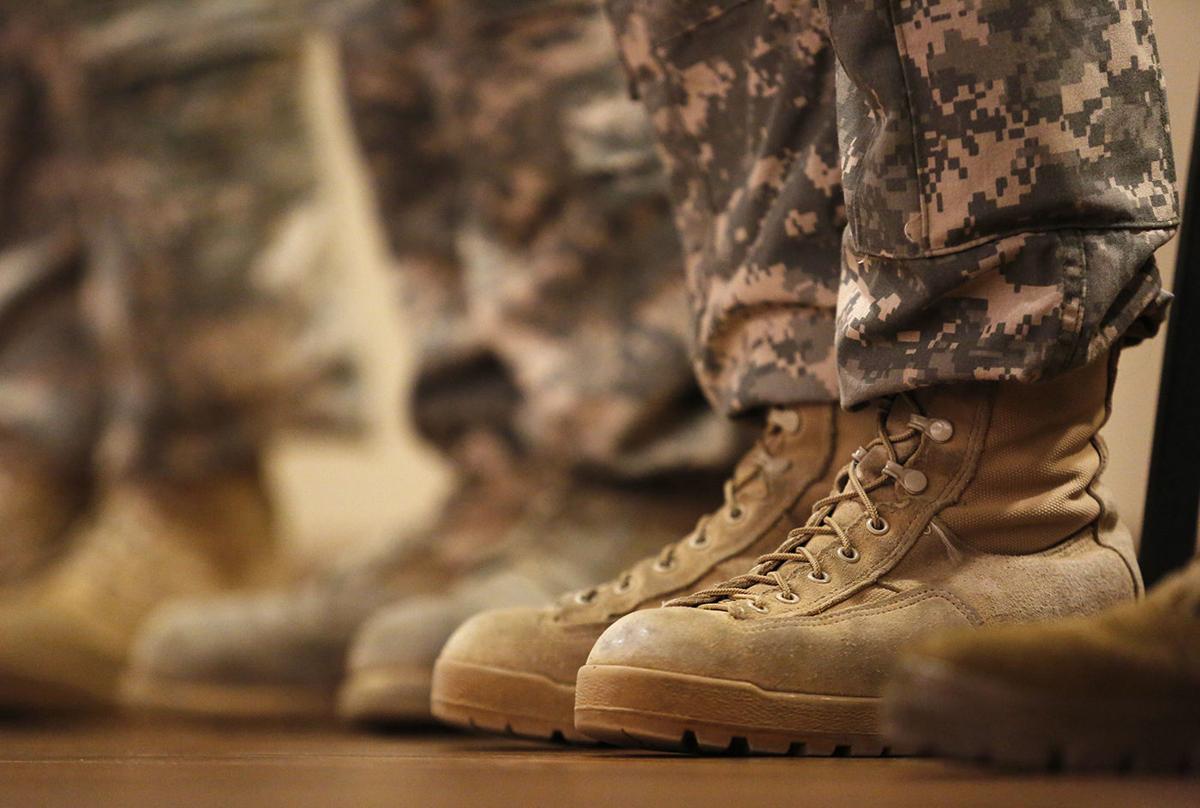 Two Wyoming Army National Guard units that were set to return from deployments overseas will have their missions extended by two months because of the coronavirus pandemic.
A third unit returned home earlier this month after spending two weeks in quarantine at a base in Texas, and a fourth — a Casper-based artillery unit — came back to Wyoming just before the coronavirus pandemic caused widespread disruption to American life.
The two units still overseas were set to return to the United States in the coming months. But their return will likely be delayed by 60 days because travel restrictions related to the virus have blocked units traveling to replace the Wyoming troops. It's unclear when exactly they will return; a Wyoming Military Department spokeswoman said officials didn't want to put a time frame on a somewhat fluid situation, and she said the decision and logistics were being handled by the Department of the Army, rather than state officials.
"These events are out of the control of the Wyoming Army National Guard, and we respect your continued support for your safety and security during these times," the department said in a statement to the Star-Tribune. The spokeswoman said a 60-day extension was likely but that a final timeline was still being established.
The spokeswoman said the delays were not because of a quarantine concern, and she said there was no concern that any of the troops were sick or symptomatic. Both detachments are artillery units.
One of them is the 115th Field Artillery Brigade, which shipped out of Wyoming in late July 2019. The other is Alpha Battery of the 300th Field Artillery Battalion out of Gillette. There are roughly 125 soldiers deployed overseas between the two units.
Deployments typically begin with pre-mobilization work at Fort Bliss, Texas, then several months spent overseas before weeks of demobilization back at Fort Bliss.
It's unclear where the two units are deployed. Both are under the umbrella of U.S. Central Command, which includes Iraq, Afghanistan, Kuwait and the United Arab Emirates. According to a military press release, elements of the 115th participated in a joint exercise with soldiers from the United Arab Emirates late last month.
The unit is part of Task Force Spartan, which is a broader detachment made up National Guard and reservist units, according to the Army. The task force's mission is to maintain "a U.S. military posture in Southwest Asia sufficient to strengthen our defense relationships and build partner capacity."
The 297th Infantry Regiment, the third Wyoming unit that had been deployed oversees, returned to the Equality State earlier this month after it completed its demobilization work at Fort Bliss. At the same time, the unit, which is out of Afton, was placed under a standard quarantine.
The fourth unit is a detachment from the 300th Field Artillery, out of Casper, which includes 130 Wyoming troops. It returned in mid-March, just before the pandemic's effects began to settle in here, the spokeswoman said.
Neither of the latter two units had their deployments extended and were able to stick to their scheduled timelines.
All four units were part of a wave of deployments from Wyoming that began in January 2019 and continued through September. Six units and 300 Wyomingites were shipped to the Middle East as part of the largest deployment from the Equality State in nearly a decade.
Concerned about COVID-19?
Sign up now to get the most recent coronavirus headlines and other important local and national news sent to your email inbox daily.